Here's an interesting approach that Aer Lingus is taking towards operating their transatlantic route between Dublin and New York…
Aer Lingus' transatlantic routes
Like all airlines, Aer Lingus has greatly reduced their route network, though the airline continues to operate several transatlantic flights. This includes flights from Dublin to Boston, Chicago, and New York.
While there are immigration restrictions in place, there's still some demand for those looking to get home, and/or essential travelers who have a reason to travel.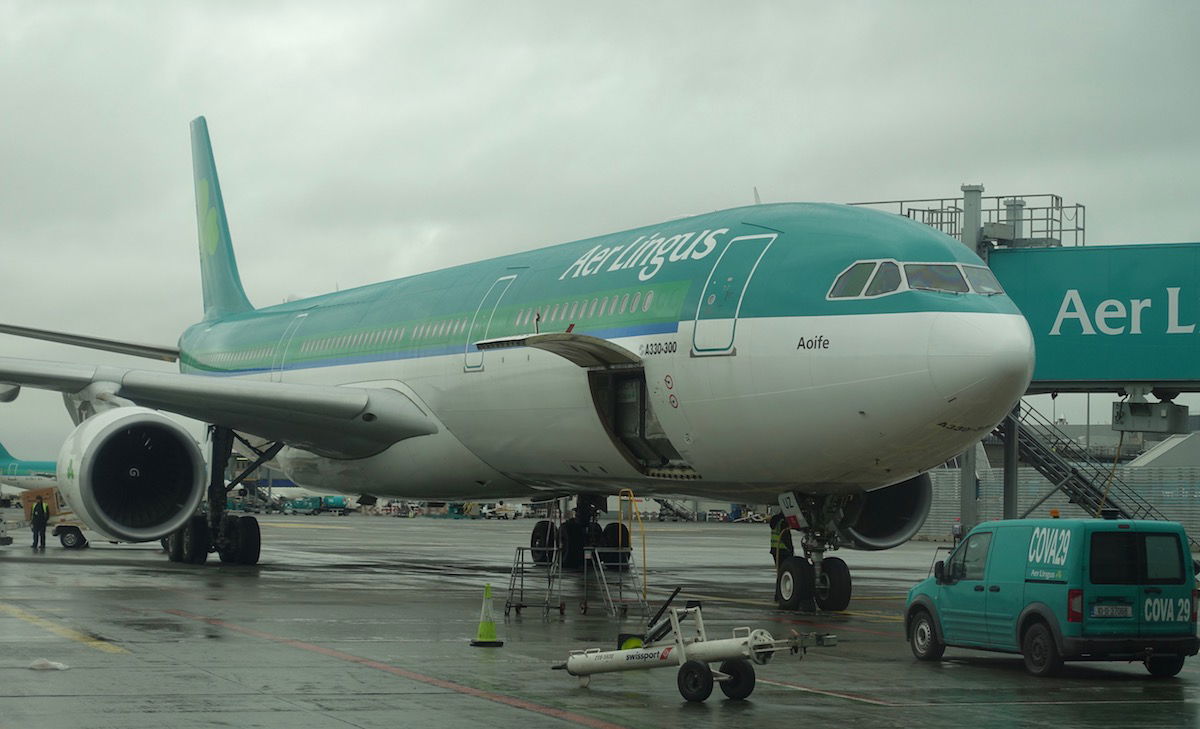 Aer Lingus A330
What happened to business class?
While the Boston and Chicago flights are operating as normal(ish), there's something interesting going on with the New York flight.
This daily flight is operated by an Airbus A330, and you'll notice that on every single day through April 30, 2020, the flight shows as being sold out in business class.
Not only that, but those who are booked in business class are being informed by the airline that they need to be downgraded to economy due to "operational reasons."
What exactly is going on? Well, it would appear that Aer Lingus is scheduling their current New York flights in such a way that the crews don't have layovers in New York:
They operate the flight with two full crews
On the outbound, one crew sits in business class while the other crew works
On the return, the crew that sat in business class on the previous flight works, while the other one rests
While this is a long day for the crew, it doesn't sound that bad. They leave Dublin at 2:20PM and get back to Dublin the next morning at 4:50AM. That's 14.5 hours, not including boarding time, getting to the airport, etc.
What makes it tough is that this includes working overnight (which is tougher than working such a long daytime shift). Then again, they spend half of that time in a flat bed, so…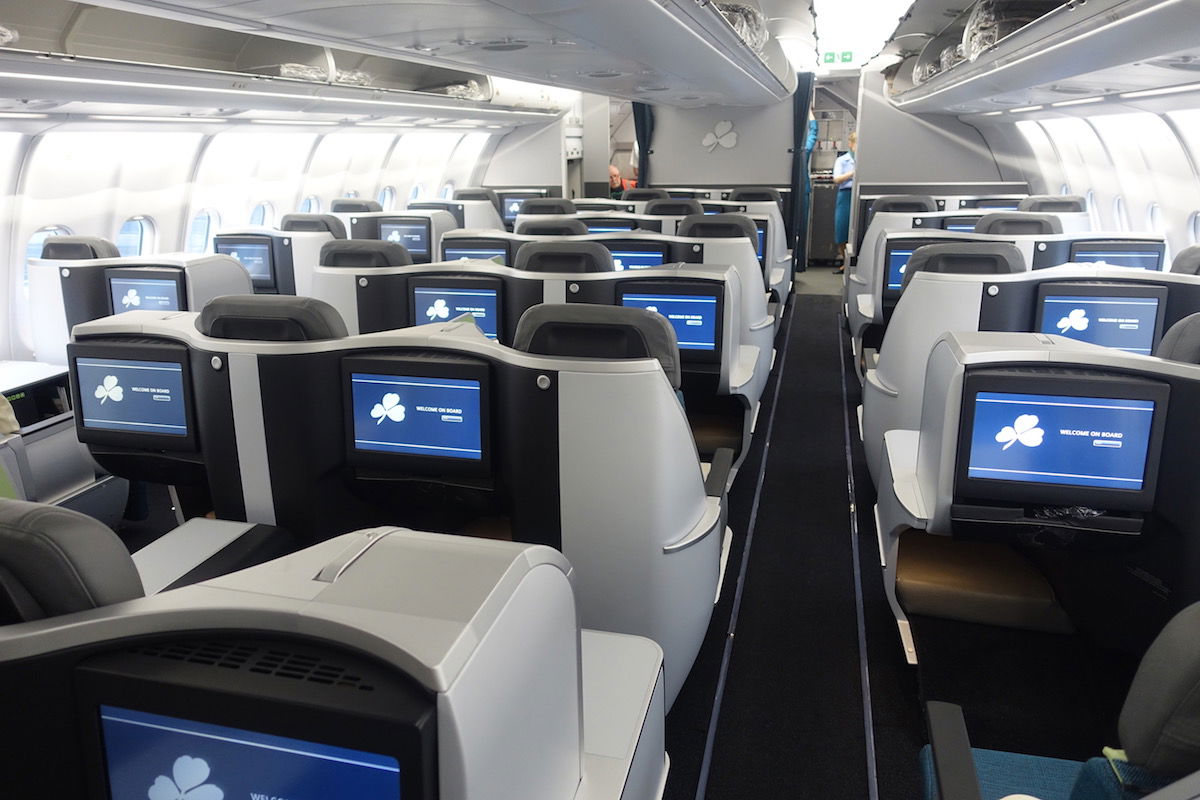 Aer Lingus A330 business class
Bottom line
Aer Lingus is taking an interesting approach towards operating their New York service, as they are double crewing the flight, and then blocking off business class so one crew can rest in each direction.
While it's a long day for the crew, I imagine this is preferred over having the crew overnight in NYC, given all that is going on. Clearly this concern is specific to the COVID-19 outbreak in New York, since they're not doing the same for Boston and Chicago.
(Tip of the hat to Troy)