Last Thursday we first learned about rumored changes coming to the AAdvantage program in 2016. On Friday we learned more of the supposed details, even though they haven't yet officially been announced. On Friday I also shared why I thought the potential AAdvantage changes are rather terrible, all things considered.
I've spent the weekend putting some thought into the rumored new program, and wanted to share a few more thoughts.
Is the new program really "terrible?"
In the last post I said the rumored changes to AAdvantage were "terrible." Would the new program actually be "terrible?" No, perhaps that wasn't fair. More accurately, I'd say the new program puts American in line with MileagePlus and SkyMiles.
In a way, with these potential changes we see AAdvantage go from being a point of differentiation for American to being just another program.
Previously I think most (including me) would have agreed that Executive Platinum was the best top tier status level, even if they didn't think American was the best US carrier. With these changes, I can't say that with a straight face. Not that I think MileagePlus Premier 1K or SkyMiles Diamond Medallion are necessarily better, but it's certainly a coin toss between the programs.
And at that point you sort of have to wonder what the point of these programs is anymore. If they don't really differentiate the airlines, aren't they sort of just doling out additional benefits without actually generating much marginal business? Who knows…
"These changes don't impact me because miles aren't devalued"
Many people pointed out "well, I earn all my miles through credit cards and not through flying, so these changes don't bother me." And that's totally valid. We'll continue to see the airlines generate as much revenue as possible through partner activity, meaning the program will continue to be rewarding if you earn miles through non-flying means. They simply want to limit the number of miles they're issuing through flying.
One could even argue this is good news for those who earn miles through non-flying activity. The number of miles in circulation through flying activity would decrease under the new program, meaning on average there would be fewer miles in circulation.
That being said, don't be fooled into thinking that American won't update their award chart. What we've seen leaked so far are simply changes to the elite program, and after Delta and United have devalued their award charts, you can bet American will follow.
And for that matter, you can also bet that whatever "innovations" Delta is working on when it comes to redeeming miles will be followed by American.
What surprises me most about these potential changes
American is cutting the number of systemwide upgrades that Executive Platinum members earn in half. That's fine, and I can certainly see why they'd want to decrease the "freebies" they're giving out.
They're following Delta to the "T" when it comes to issuing miles based on revenue rather miles flown. That's entirely uncreative and basically adjusts AAdvantage from a rewards program to a rebate program, but I can certainly see the logic in wanting to follow the leader.
But what sort of puzzles me is that they'd be making it easier to qualify for status at all levels. American would be eliminating elite qualifying points as a means of qualifying for status, and instead they'd be increasing elite qualifying miles earnings rates as follows:
Full fare first & business class: 3 EQMs per flown mile
Discounted first & business class: 2 EQMs per flown mile
Full fare economy class: 1.5 EQMs per flown mile
Discounted economy class: 1 EQM per flown mile
Let's be clear, here. This will considerably swell elite ranks in no uncertain terms, as they're making it significantly easier to qualify.
That's great news if you wouldn't otherwise qualify for a given status level. But at the same time if you'd already qualify for a status level, that means there will be more competition for limited perks. More Executive Platinum members means it'll be tougher to clear upgrades, plain and simple.
So while that's good for some and bad for others, it sort of surprises me. Under the new system, 50,000 miles in discounted business class earns you Executive Platinum status.
How would these changes impact my flying behavior?
Not much, to be honest. I'd earn fewer redeemable miles for my flights on American. But flying isn't the primary way I earn redeemable miles, so that's fine.
The reality would simply be that I'd still qualify for Executive Platinum status but would fly American less. Why?
Flying wouldn't be as rewarding under the new program when it comes to redeemable miles
Executive Platinum status will be easier to earn, so without an incentive to fly more, there's no point in over-qualifying
When I was issued eight systemwide upgrades I was more encouraged to actually fly American more, since I wanted to redeem them and maximize their value; if I earn just four systemwide upgrades, I'd have less of an incentive to book as many revenue flights on American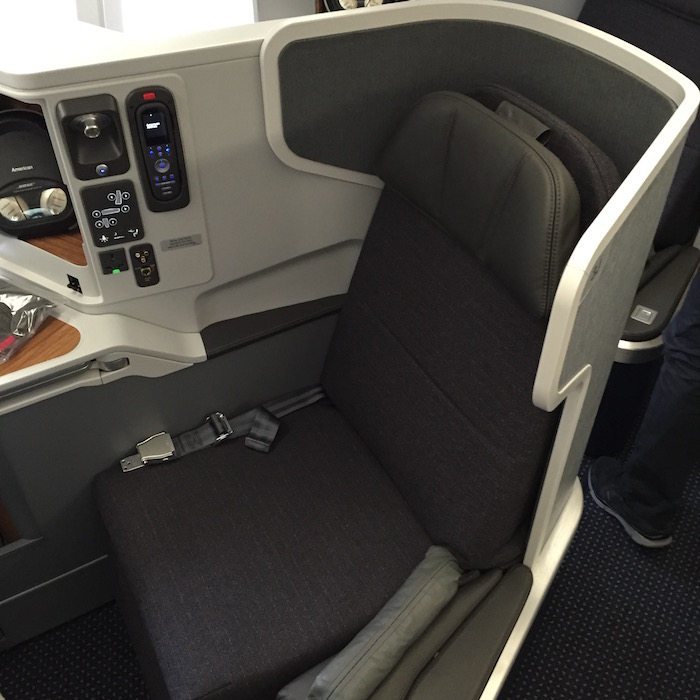 Bottom line
Ultimately the potential AAdvantage changes are negative, though not really surprising. It's just sort of sad that we've gone from six US legacy carriers to three, and among the three remaining ones there's very little differentiation or innovation between them. Instead Delta sets the tone, and the other two follow blindly.
To sum it up I guess these changes would be more "disappointing" than they'd be "terrible."
Now we just have to wait to see how long it takes American to officially announce them, which is the part in all this that's really disappointing. People are booking 2016 travel already, so it's time members learned what rewards their travel will get them next year.
How would these potential AAdvantage changes impact your travel on American?