We've stayed at the Sheraton Stockholm for the past several days, which was an all around solid hotel. Despite the super crowded club lounge and lack of an upgrade, it was a great base from which to explore Stockholm. Service was great, and the location was impossible to beat.
The last night of our stay we had drinks at the hotel's bar, as we were tired, wanted to be connected to wifi, and the drinks were reasonably priced.
They had a "Cocktails Of The World" menu, whereby each page was themed after a different continent. And each page had an image which I guess they thought represented the continent.
Here's the one for North America:
And here's the one for Africa: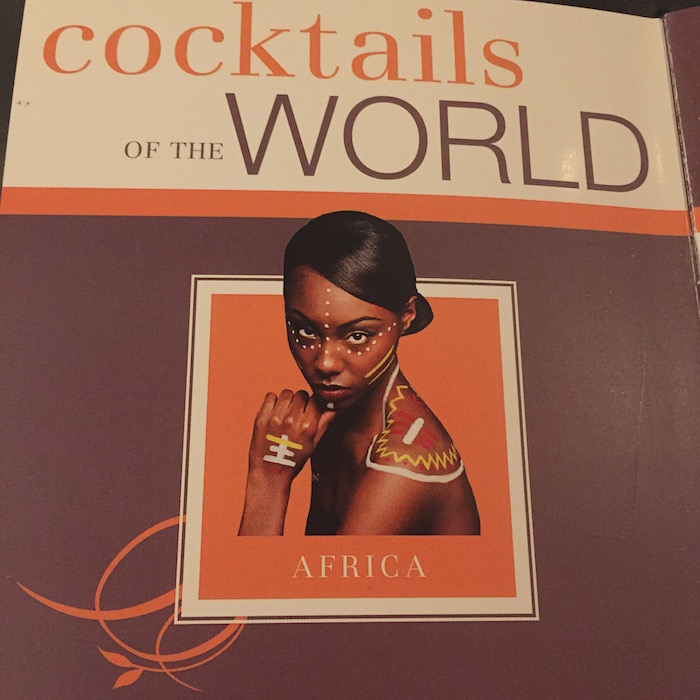 Oh my!
It almost reminds me a bit of when Korean Air launched service to Kenya, touting the "indigenous people full of primitive energy."