In the interest of full disclosure, OMAAT earns a referral bonus for anyone that's approved through some of the below links. Citi is an advertising partner of OMAAT. These are the best publicly available offers (terms apply) that we have found for each product or service. Opinions expressed here are the author's alone, not those of the bank, credit card issuer, airline, hotel chain, or product manufacturer/service provider, and have not been reviewed, approved or otherwise endorsed by any of these entities. Please check out
our advertiser policy
for further details about our partners, and thanks for your support!
The waitlist has opened for the new X1 Credit Card, which is expected to launch in winter 2020. This card seems like a hybrid between Brex and the Apple Card, and I'm equal parts intrigued and skeptical. I can't help but think that the card might just be too good to be true, and wonder how it's sustainable…
Let's go over some of the card basics…
Earning points with the X1 Card
The X1 Card will offer anywhere from 2-4x points per dollar spent:
Earn 2x points on all purchases
Earn 3x points on all purchases in a year when you spend at least $15,000 on the card in that year
Earn 4x points for 30 days when you refer a friend to the card, and they get the card; there's no limit to how many people you can refer, and the person referred also earns 4x points for 30 days
There's no limit to how many points you can earn, and points never expire.

Redeeming points with the X1 Card
It's great that you can earn 2-4x points per dollar spent with the X1 Card, but how can those points actually be redeemed? Well, they can be redeemed towards purchases with over 100 retailers.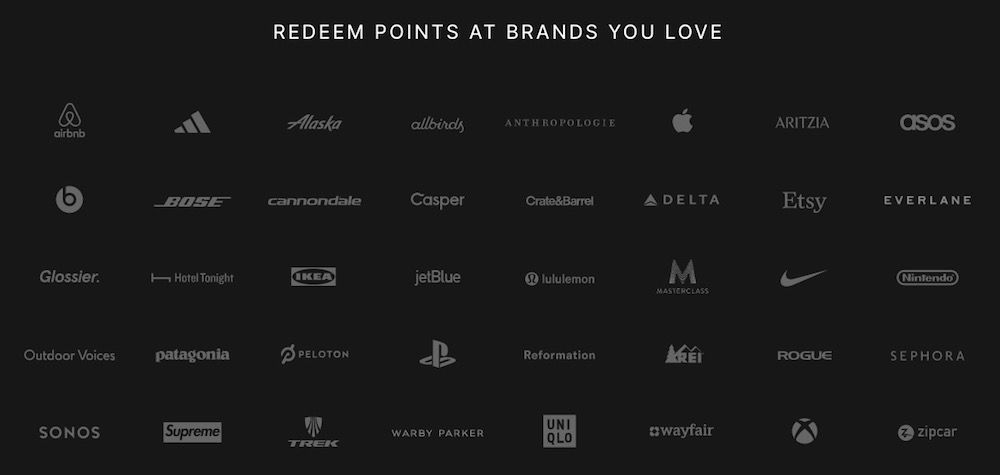 The redemption value varies:
At a minimum you can redeem points for one cent each towards purchases with partner retailers
In some cases you'll be able to redeem points for up to two cents each towards purchases
We don't yet know which retailers will get which redemption value
In other words, the card offers the equivalent of 2-8% back, depending on which earnings tier you fall in, and also depending on which retailer you're redeeming with.
It sounds like when you redeem your points you don't actually have to book through a portal, or anything, but rather you can offset the cost of a purchase that you've already made.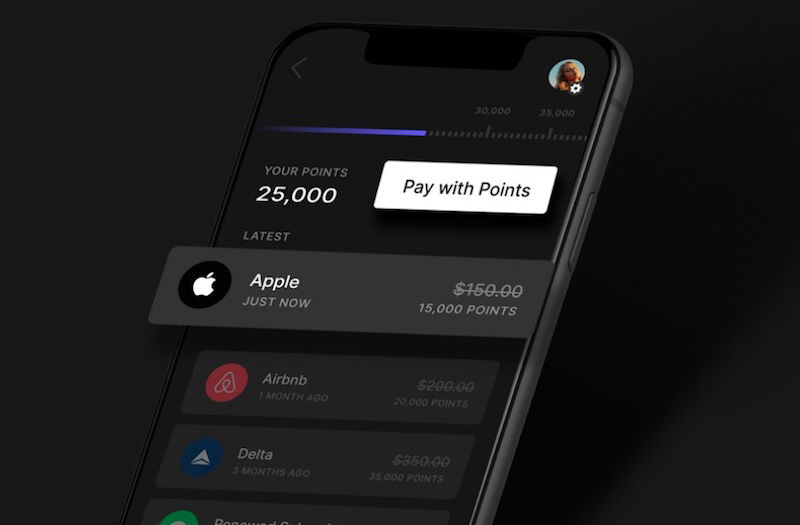 No annual fee & no foreign transaction with X1 Card
The X1 Card will have no annual fee and no foreign transaction fees. There aren't many rewarding cards that have both no annual fee and no foreign transaction fees, so that's awesome.
No hard pull & different approach to credit lines with X1 Card
When you apply for the X1 Card there will be a soft pull from your credit report, rather than a hard pull.
Along those lines, there will also be a different process than usual used to determine your credit limit, and you could find that it will be up to 5x higher than with traditional credit cards:
Your credit limit will be based on your current and future income
To have your limit increased you can link your bank account and provide pay stubs
Your credit limit can automatically increase over time
Other X1 Card features
There are some other X1 Card features worth being aware of, which personally don't make a difference for me one way or another, but others might find them to be interesting:
You can create auto-expiring virtual cards that allow you to cancel free trials automatically
You can cancel subscription payments with one click
You can use an incognito mode to shop anonymously
You can receive instant notification of refunds
This will be a Visa Signature Card, so that comes with some benefits too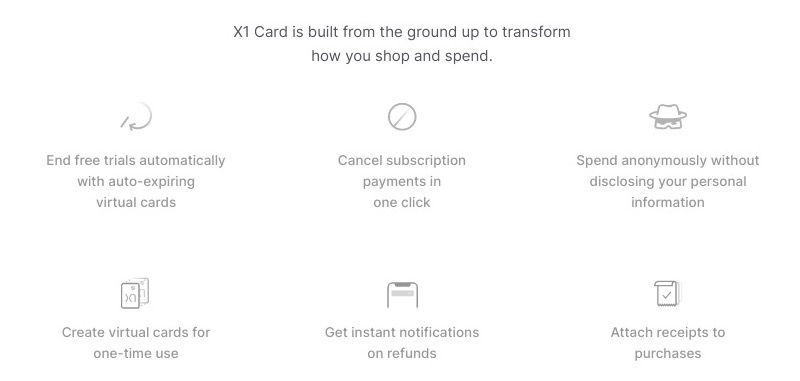 Join the X1 Card waitlist now
While the X1 Card is expected to launch this winter, you can already join the waitlist, which just requires providing your name and email address:
The benefit is that if you're referred you'll receive 4x points for a period of 30 days
I'm amused by this waitlist concept in general, as it's clearly a way to create hype, though I'm not sure what it means in practice
The company claims there are already 160K+ people on the waitlist
You're allowed to advance 100 positions on the waitlist if you share your school and employer info, and you advance 500 positions for each person you refer
It seems like it's worth getting on the waitlist so you can at least be referred, but otherwise there's probably no rush. Others are welcome to leave their referral links in the comments section.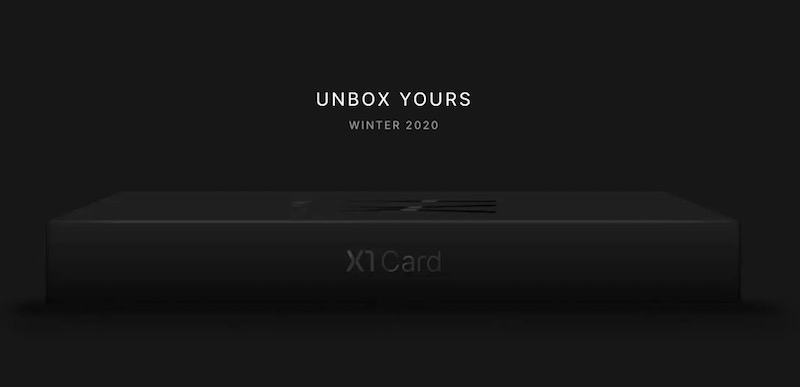 My take: potentially amazing, even too good to be true?
Let me start by acknowledging that we've seen a countless number of credit card startups that never ever actually came to fruition. In this case there are former PayPal and Twitter executives behind the venture, and it's also allegedly within months of launching. That being said, I'll believe it when I see it.
Based on what's being advertised, this card sounds incredible, at least for those spending $15,000+ per year in categories where they wouldn't otherwise receive a bonus. The card has no annual fee, no foreign transaction fees, and offers 3x points when you spend at least $15,000 per year, and 4x points for periods where you refer someone. Those points can be redeemed with all kinds of retailers, for a value of one to two cents per point.
Obviously cash in your pocket is better than money to spend with retailers, but I'd certainly take 4%+ with a retailer I spend money with over 2% cash back on another card.
For example, I pay my taxes by credit card, and if I could get 4%+ worth of rewards with a retailer for a fee of under 2%, I'd take it.
I will say that for those who don't spend at least $15,000+ per year, the Citi® Double Cash Card (review) would be my preference long-term, as you earn 1% cash back when you make a purchase, and another 1% cash back when you pay for that purchase (in the form of ThankYou points). Cash in your pocket is better than points to spend with retailers.
What am I missing about the business model?
You know the saying — "if something sounds too good to be true, it probably is." Generally speaking credit card issuers make money primarily in three ways:
Merchant fees
Annual fees
Financing charges
Historically we've seen credit card issuers offer at most 2% of value (give or take) to consumers without an annual fee and without a significant investment requirement. Obviously some cards have offered bonus categories that have given consumers disproportionate value, but the hope is that this is balanced with spending in non-bonused categories.
But what exactly is X1 Card's business model here?
Is the company somehow getting significant discounts when consumers redeem points with retailers? I can't imagine Apple and Delta are giving the X1 Card significant discounts when you redeem your points there.
Is the X1 Card hoping that its client base is much more likely to finance charges?
Since it's tech people behind the card, is this a "build market share at a loss and hope to be acquired" play?
Is this an introductory offer, and then eventually the value proposition will get much worse?
Is the primary goal here to just get a lot of data on cardmembers, and leverage that to make money?
I just don't see where the margins are here, though I'd love if someone could help me understand what I'm missing…
Bottom line
The waitlist is open for the X1 Credit Card, and it should launch this winter. This card sounds extremely intriguing. You'll be able to earn up to 4x points per dollar spent, and each point can be redeemed for one to two cents towards purchases with a variety of retailers.
On top of that, the card has no annual fee, no foreign transaction fees, and some other innovative features. In many ways the card sounds too good to be true.
You might as well add your name to the waitlist so you'll earn 4x points for 30 days. In the meantime I'm anxiously awaiting the card's launch, so we can learn all the details…
What do you make of the concept of the X1 Card?