I've been living in hotels for well over a year now, and there's no denying that my perspective on things has changed considerably. In the past I'd be all about maximizing value. Nowadays I'm all about trying to find the perfect balance between maximizing value and preserving sanity. 😉
For example, back before I moved into hotels full time I'd often switch hotels every night when traveling. That's because you only get one stay credit no matter how long you stay, while you also get a welcome amenity for each stay, whether it's a one night stay or a week-long stay.
But since living in hotels — and in particular in recent months — a vast majority of my hotel stays have been at least four days or so, as it really does help me preserve my sanity ever so slightly.
With that in mind, I figured I'd give a real life example of how I'm actually tempted to switch hotels every night again.
I'm just booking some hotels for San Diego, and rates are generally quite reasonable.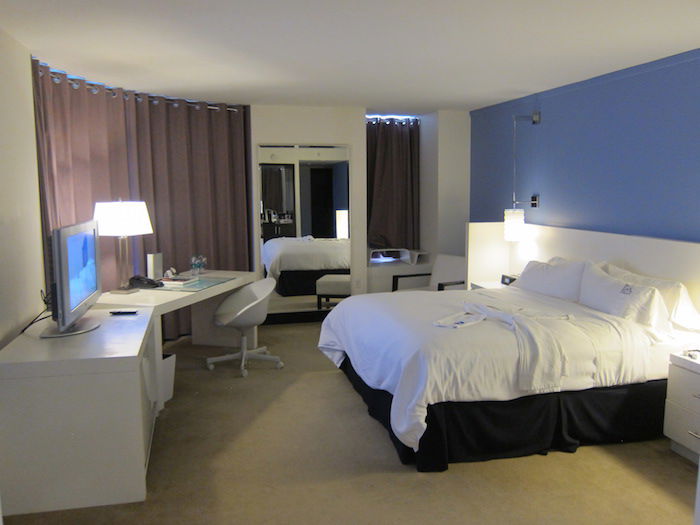 As far as Starwood options go, The US Grant (which is sort of creepy/haunted) is ~$179 per night for a prepaid rate: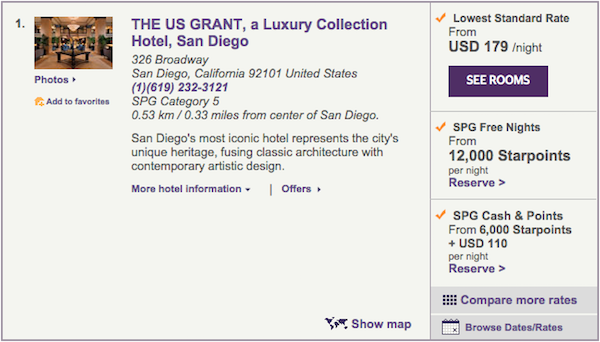 Meanwhile the W San Diego is ~$149 per night for a prepaid rate: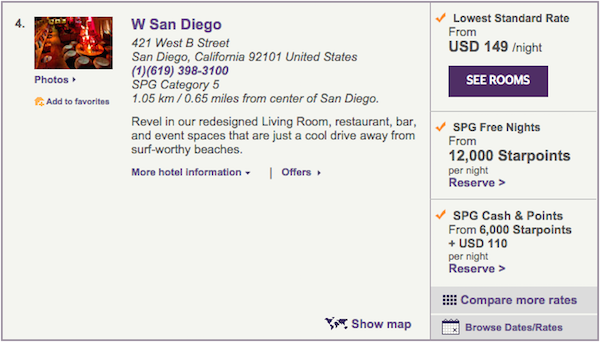 Those are reasonable enough rates — not amazing, but not bad. But both of these hotels also belong to the Starwood Luxury Privileges program, which offers additional benefits for stays at many Starwood properties when booking through an eligible travel agent. This is similar to American Express Fine Hotels & Resorts and Virtuoso, though a lot more SPG properties are covered through Starwood Luxury Privileges — at a minimum it includes all St. Regis, W, and Luxury Collection properties.
Luxury Privileges rates are the same price as the flexible rate.
For example, at the W San Diego that rate is $179, and Luxury Privileges benefits include the following:
Rate includes breakfast for two, daily in Kelvin ($80 value) and one 50USD F&B credit. If a Cool Corner or higher room type is booked, one 100USD F&B credit to be applied. Upgrade/early check-in/late check-out if available. VIP treatment.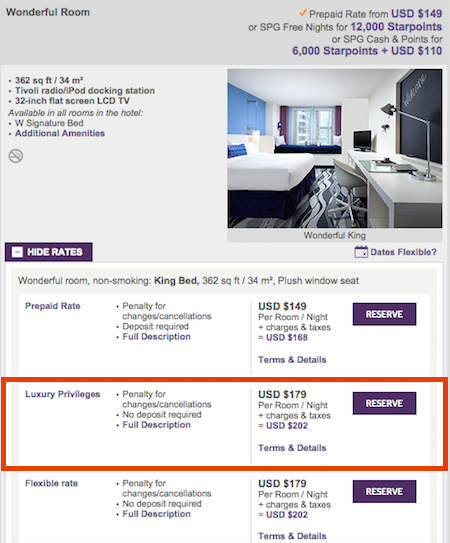 Meanwhile at The US Grant the rate is $199, and Luxury Privileges benefits include the following:
Includes Daily Full Breakfast for Two (75 USD Value) and One 100 USD Food and Beverage Credit per room, per stay. VIP treatment, Comp in room internet, Upgrade on Arrival. Early Check-In and Late Check-Out Based on Availability.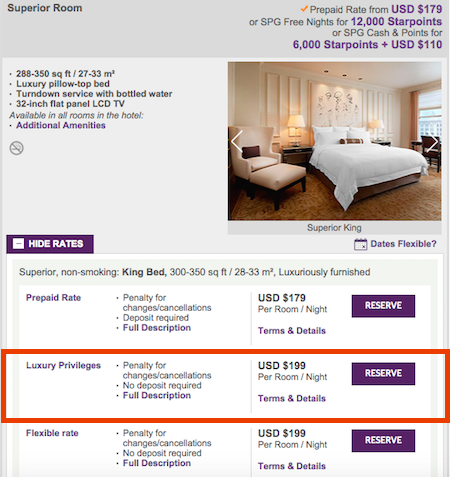 While breakfast is daily, the food & beverage credit is on a per stay basis. In other words, for a one night, $179 stay at the W San Diego I'd receive an $80 breakfast credit and $50 F&B credit. Meanwhile for a one night, $199 stay at The US Grant, I'd receive a $75 breakfast credit and $100 F&B credit.
Which brings me to my decision making process in terms of how to book these stays:
These hotels are just a few blocks apart, so it's easy enough to switch between them every night.
Would I make the quick hotel swap for a $50-100 credit? Absolutely… if I valued it at anywhere close to face value.
At the same time, what do I actually value the F&B credit at? The US Grant does have an excellent restaurant, though presumably there's diminishing marginal return. San Diego is a great food city, and I certainly don't want to eat at the hotel every night.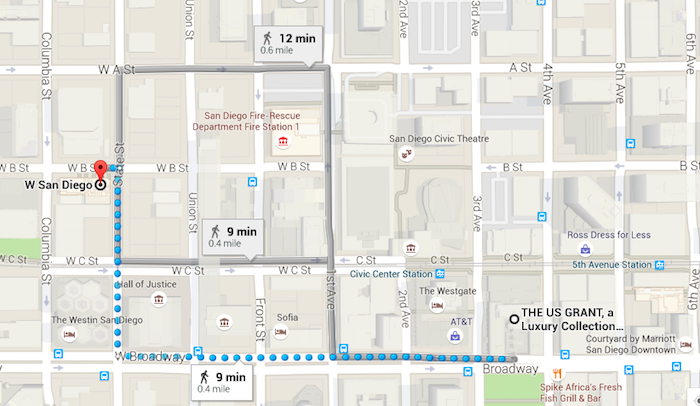 So this is one of those situations where I'm kind of torn. If I'm in San Diego for four nights, do I:
Swap hotels every night, and end up getting a lot of food & beverage credit?
Maybe do two nights in each hotel — I can book one night at each hotel on a prepaid rate (which saves me a bit of money) and the other night on a Luxury Privileges rate.
Or maybe just do four nights in one hotel and forget about Luxury Privileges? I can just book using the Citi Prestige Card fourth night free benefit, so I'd only end up paying for three nights. Then I can just book a prepaid or AAA rate for the entire stay.
What would you do?