Earlier this morning Ben posted about some amazing ~$1,800 business class airfares from the West Coast to Europe on oneworld carriers. Although Ben only has eyes for oneworld, in fact SkyTeam (and Virgin Atlantic) were actually offering similar — even cheaper! — fares to Europe from West Coast cities. (I try to tell him SkyTeam exists, I really do…)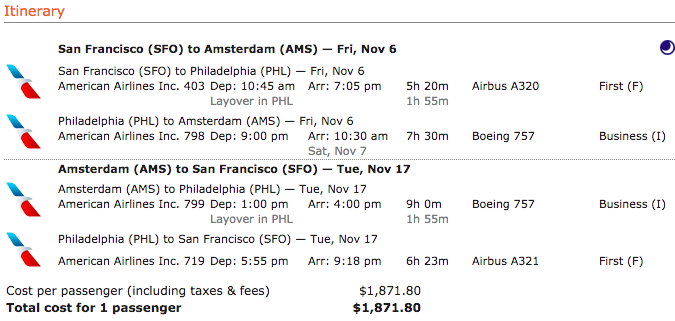 Within minutes of his posting, the deal was gone. Donezo. I was actually just about to reserve a ticket on airfrance.com when the price changed on me all at once. And then like sand through my fingers, all of the fares disappeared. You could hear a collective deflated sigh on FlyerTalk, I'm sure.
Now before we all despair, keep in mind this same exact thing happened almost one year ago today. Ben posted about some amazing West Coast fares to Europe. They disappeared very quickly… and then reappeared the next day. And stuck around. And even dropped some more. Of course, just because this happened one year ago doesn't mean it'll happen again, but it gives us a reason to hope (and set up Google Alerts on airfares).
However, this little fire drill this morning is a good reminder that when we say "ACT FAST!", we mean it. Act fast.
Legitimately, you may pipe up and say, "well, I don't know my vacation schedule just yet!" or "who's going to go with me?" or "but… but… I can't simply plan a European trip at the snap of my fingers!" All good points.
In situations like this with a good SkyTeam deal, I'd book the reservation on Air France's website, which gives you the option to hold the itinerary at that guaranteed price for up to 2 weeks… for $20. (KLM does the same, though I've found the feature very buggy on their site.)
If you don't want to shell out $20 but think you can make up your mind in a day, book on Delta.com and you'll have 24 hours to change your mind, risk-free. British Airways does the same. (American Airlines allows a hold of up to 24 hours, but not refunds within 24 hours — if you wants a refund within 24 hours on an American ticket, book through Orbitz.com.)
That's all you need to do. And if you want to bring friends along, reserve 2, or 3, or 4 tickets and hold them all for $20, and do the recruiting that day. They can always Venmo or PayPal you (or, you know, write you a check).
I can't tell you how many times I've told friends about these amazing fare deals where you have to act fast, only to be asked two weeks later, "hey, I can't find that deal anymore, what happened?"
But we are now in a day and age where that deal could disappear two hours later — heck, even two minutes later. If you can click "reserve," go for it then and there. Do not dither.
I thought I had the luxury of at least a half hour this morning to decide between Oslo, Budapest, London, Prague and Athens, all of which were around the ~$1,800 mark on Delta, KLM and Air France. And yet, that $1,850 airfare to Prague turned into an "error" page and then a $4,600 airfare so quickly that I'd wished I'd just booked the Virgin airfare to London when I first saw it 15 minutes earlier.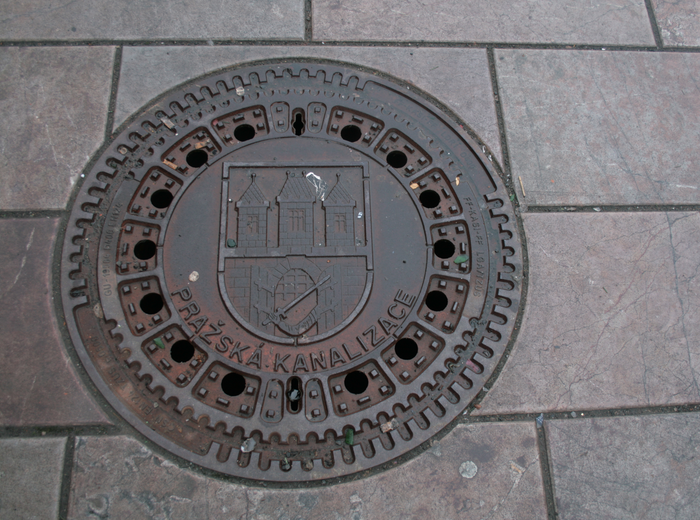 And just like that my hopes of visiting Prague went down the drain…
The good news is, we know that these airfare "flash sales" are back in the air again. They stand a good chance of reappearing. Figure out your game plan if they do pop up again: when would you travel? (Keep in mind, these fares are good for nearly a year.) Who would you go with? Where would you go? If you're a oneworld flyer, consider joining the AARP to take advantage of the discounts on British Airways, etc.
Once you have your game plan mapped out and fellow travelers recruited, if you like, you're in a much better position to click and nab that itinerary if it's another ephemeral sale like this one.
Did anyone manage to snag one of these fares? Where are you going?