Reader Davey L asked the following question in the "Ask Lucky" forum:
I met a chef who works on board an airline. Have you experienced that on board? Do they just heat meals and make it look presentable or do they do the cooking on board? Have you any photos of what a kitchen on board an aircraft looks like? Which airlines have on board chefs?
Nowadays many airlines market that they have onboard chefs for premium cabin passengers. The first airlines that come to mind for onboard chefs are Austrian, Etihad, Garuda Indonesia, SAS, and Turkish. Typically the onboard chef is a specially trained flight attendant, so you'll see them in the normal flight attendant uniform for takeoff and landing, and then they'll put on the chef's uniform for the meal services.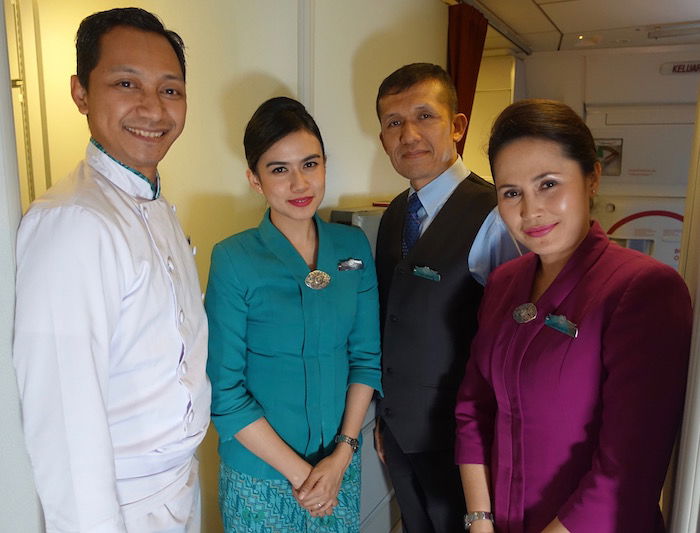 Etihad even made an advertisement about their first class onboard chef:
Here's a clip about the Turkish onboard chef:
But is there really such a thing as an onboard "chef," or is this all marketing?
Ultimately the "onboard chef" position is marketing…
The onboard chef is doing nothing that the flight attendants couldn't otherwise do. On airlines without onboard chefs, you typically have flight attendants working the "galley" position, meaning they're not actually going to be in the aisle during the meal service, but rather will be in the galley preparing meals, so that the other flight attendants can serve them to passengers.
So there's not some kitchen with open flames for the airlines that have onboard chefs. Most things on planes are just reheated, with a few exceptions. For example, some airlines freshly prepare eggs onboard. But that's even done on airlines without onboard chefs, like Cathay Pacific and Lufthansa.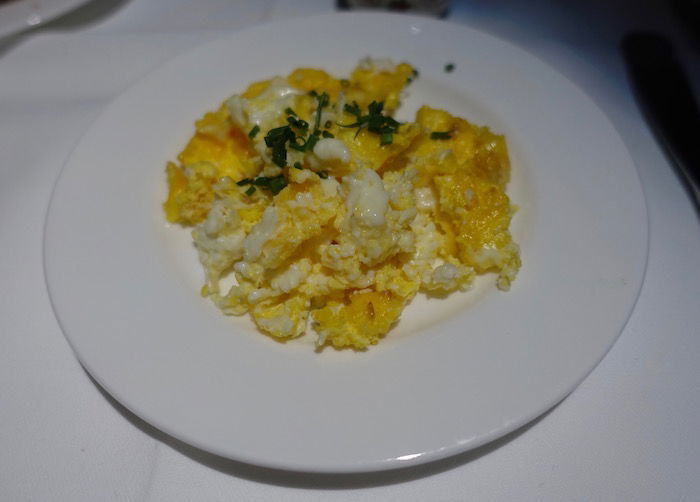 So fundamentally the onboard chef position is marketing, but…
Airlines with onboard chefs often put more of an emphasis on catering
I think the bigger takeaway is that typically when an airline has onboard chefs they also invest more in the overall meal service. For example, all business class meals aren't created equal.
On some airlines, it's clear that food is catered as it's to be presented, and all the crew does is heat it up (the below picture is from EgyptAir).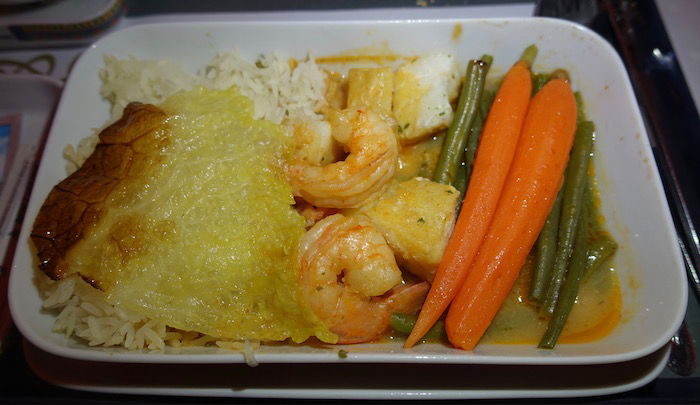 Meanwhile on other airlines, food is catered in aluminum containers, and then the crew plates it (the below picture is from Air Serbia)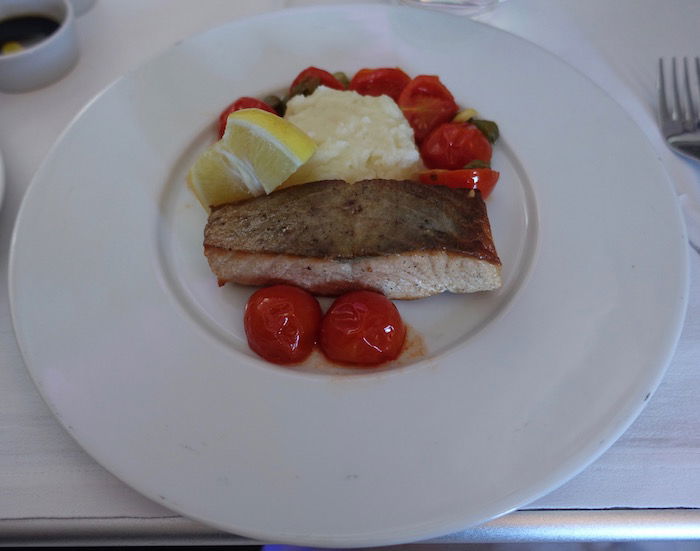 As you can see, the presentation can be vastly different.
So typically when there's an onboard chef in business class, it means that food is plated onboard, and that they might be adding some cute touches to the presentation. Obviously food might also taste better if the individual ingredients are heated and then plated together, rather than everything being heated on one plate.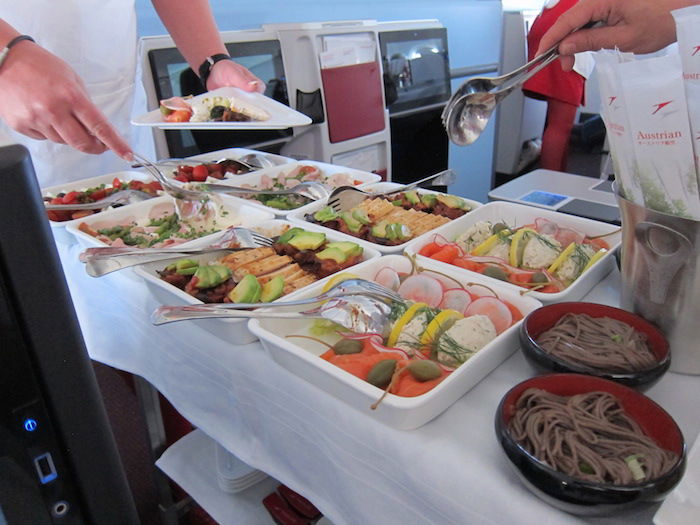 Some airlines give their onboard chefs a bit more creative liberty. For example, on Etihad the crews have a small "pantry" of sorts, where they can use individual ingredients to prepare things. For example, an Etihad onboard chef once prepared me a special fruit starter by taking fruit and pouring a smoothie on top.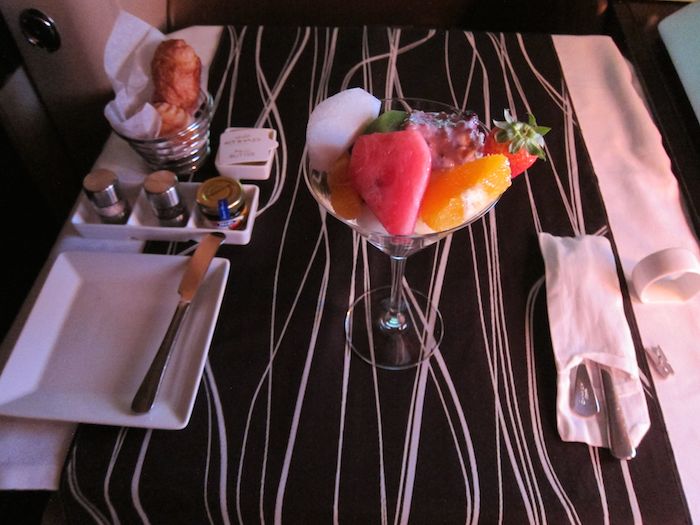 I also once had an Etihad flight that wasn't catered correctly (they catered it for breakfast, when it should have been lunch), though the onboard chef was able to use existing ingredients to prepare me a surf & turf rather than a typical breakfast.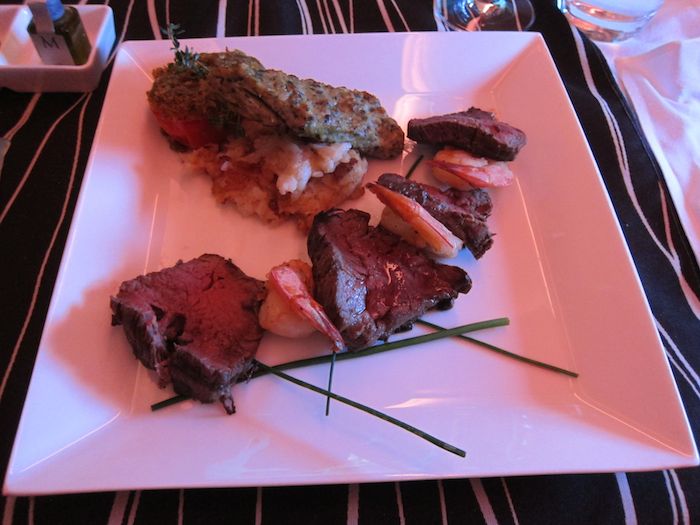 So while you won't see so much creativity in business class, a good Etihad onboard chef can really make a flight special.
Bottom line
Onboard chefs aren't doing something that couldn't otherwise be done. In other words, they're not cooking with open flames or making your food from scratch. Instead it's a cool opportunity for airlines to add a special touch to a meal service. The biggest takeaway from an airline having an onboard chef is that they invest more than average in their food & beverage offerings, so across the board I've found airlines with onboard chefs to offer superior food.
I don't think that's specifically because of the onboard chefs, but rather because of airlines' commitments to their soft product.
Meanwhile airlines like Qatar Airways don't have onboard chefs, but still have phenomenal catering.
If you've had an onboard chef on a flight, what was your experience like?