I've received several messages today from readers pointing out an awesome website — http://airportcod.es/.
Have you ever wondered the origin of airport codes? Well this website lists virtually all major airports, and where their airport codes originated.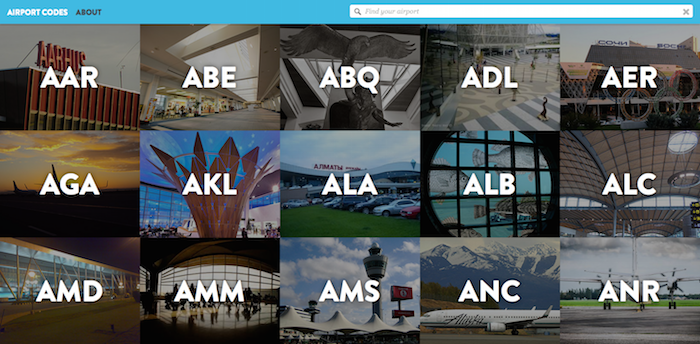 Some are of course pretty straightforward. Like AKL is simply named after the city, AucKLand.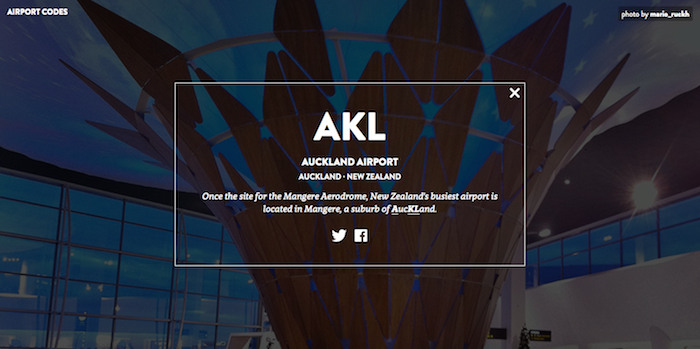 But what about Orlando's Airport, MCO? Did you know the airport was originally a military airfield and known as McCoy Air Force Base, which is where the airport code came from?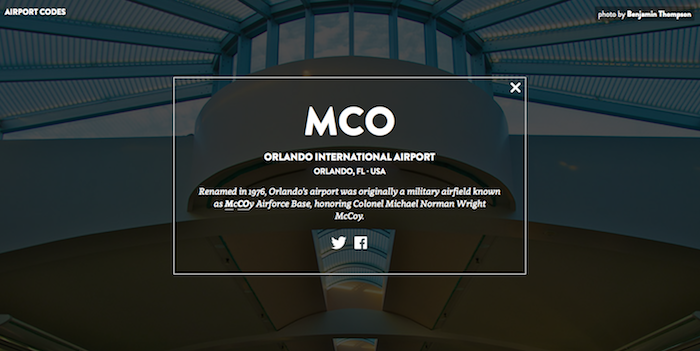 This is an awesome resource if you're an airplane geek like me!
Did you find any airport codes which surprised you?
(Tip of the hat to Andreas)