It's no secret that I'm not generally a fan of W hotels. I find they have about as much substance as Miss Utah, where you're basically paying a huge premium for a room with "hip" Ikea furniture.
At the moment I'm staying at the W Taipei, and I have to say that this is the first W I've stayed at that I actually love. The design is awesome, given that it's not the generic W design, but has a bit of local flair (compared to the W Bali, which could be in Hawaii, the Caribbean, or Spain). Yes, the whole hotel feels a bit Chuck E. Cheese meets Grand Theft Auto meets Video Killed the Radio Star (please don't ask me to explain that statement), but that's to be expected at a W.
I have a gorgeous "Marvelous Suite" (I know I ranted about the way rooms are named in a post yesterday, so don't even get me started on W's room naming), which I used a suite night award to confirm. The room is pretty darn stunning, in my opinion, and huge at over a thousand square feet.
But that's not what I love about the hotel — it's the service that sets this place apart. Every employee I've come in contact with has been over the top friendly, and they're even generous to elite members given that they offer both Platinum and Gold members a free happy hour every evening from 5PM to 7PM. So that makes this the first W I've stayed at that actually goes above and beyond in terms of elite recognition.
Anyway, here are just a few pictures until I get around to writing the trip report: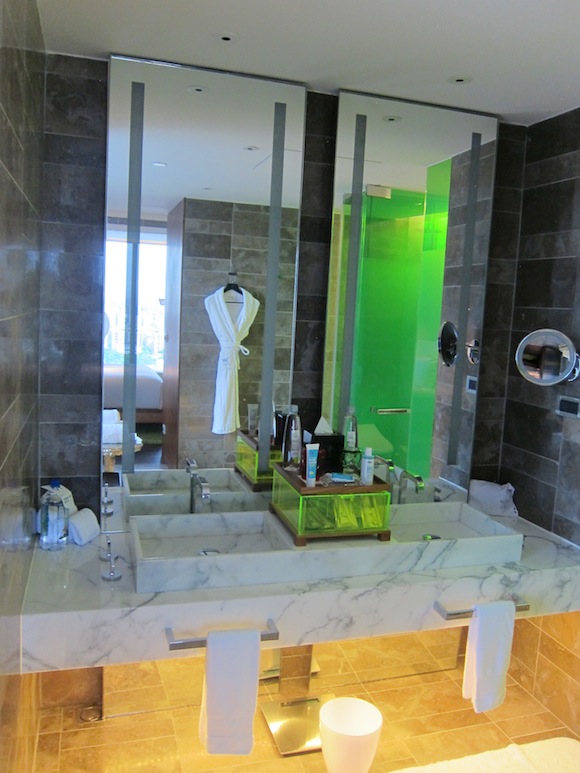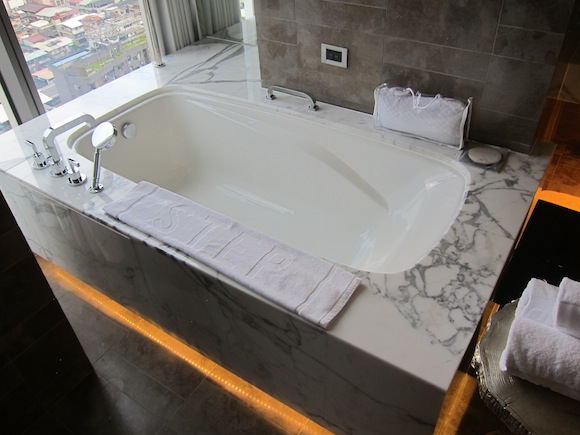 Kudos to the W Taipei! Though in fairness the Le Meridien down the street is probably the nicest Le Meridien I've stayed at as well…
(In the interest of full disclosure I'm writing this post under the influence of a complimentary Platinum happy hour cocktail or four, so I reserve the right to change my mind tomorrow)