We've come a long way globally when it comes to LGBT rights (though there's still a long way to go), and it's great to see so many mainstream companies embracing this the past few years, rather than shying away from something controversial.
Nowadays we see many airlines participate in pride parades around the world, though Virgin Atlantic is taking it to the next level in 2019.
2019 marks the 50th anniversary of New York City's Stonewall Uprising. As a result, next year's pride celebration in New York City is expected to be one of the biggest LGBTQ events in history, with more than three million visitors.
So to make it more fun for those in the UK to visit New York, Virgin Atlantic will have the UK's first ever pride flight on June 28, 2019. Specifically, Virgin Atlantic's service from London Heathrow to Newark on June 28, 2019, will have this title.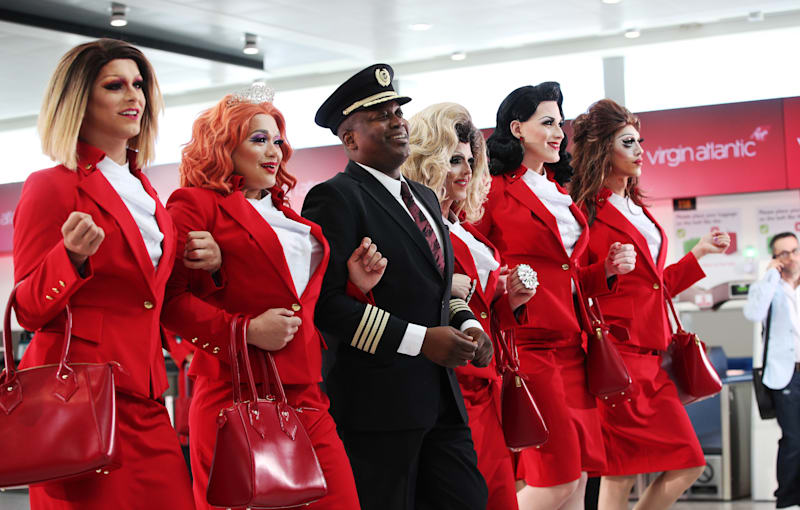 The flight will be operated by an A330-300, departing London at 4:05PM and arriving in Newark at 7:20PM.
So, what will make this flight special? The entire crew will be LGBT, and the flight will be "hosted" by Tituss Burgess, star of the show Unbreakable Kimmy Schmidt. The flight will apparently be packed full of "special guests and live performances." Entertainment will include an on-board DJ, drag queen bingo, a Judy Garland singalong, and inter-seat speed dating.
Stereotypical much? 😉
In order to book this flight you can contact Virgin Atlantic at 0344 209 7777, or if you want to book a package holiday you can call Virgin Holidays at 0344 557 3859.
Economy Light fares for the flight start at £380 with a flexible return date, and some of the proceeds will go to The Attitude Magazine Foundation to advance community pride initiatives in the UK. They haven't published how much Upper Class fares will be, though since the flight is a charter, I imagine those can be booked as well. I'm sure the Upper Class bar on this flight will be quite interesting.
So, who would be up for a flight like this?