Well, I can't say I've ever heard a flight attendant ask a passenger head-on whether they'd "jeopardize [their] holiday for a b*** job?"
The Sun has the story of the incident that unfolded on Tuesday's Virgin Atlantic flight from London Gatwick to Cancun, which was operated by a 747. Passengers watched as two flyers who apparently didn't know one another started talking and then kissing, and then going to the bathroom about halfway through the flight.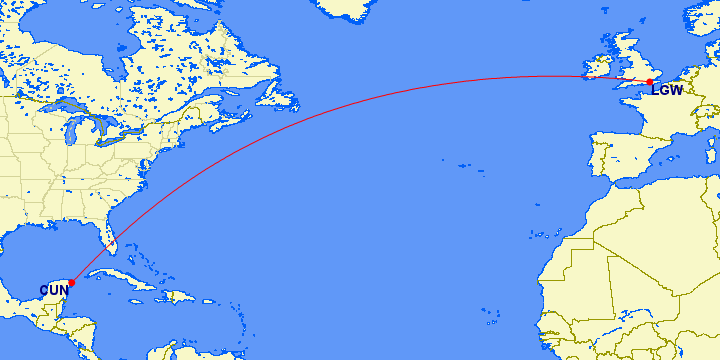 Other passengers alerted the crew, and moments later three flight attendants were knocking at the door. When they opened the door they apparently found the man standing with his pants down and the woman sitting on the seat.
As the two emerge, the flight attendant asks (quite epically) "would you jeopardize your holiday for a b*** job?" That wasn't even the end of the situation. The woman then got in a big fight with the passenger she was traveling with, and may have even thrown drinks around the cabin.
Police met the flight upon arrival in Cancun, and Virgin Atlantic has said that they've banned the woman from future flights with them.
Here's what one onlooker had to say:
"She turned up on the plane totally sloshed at 12.30pm.

"She was very friendly and approached me and my pal for a chat.

"The woman then struck up a bond with a guy who was traveling on his own and sat across the aisle from her. They were kissing.

"They were both in their late 20s, but were total strangers before getting on the plane.

"Minutes later she disappeared into the toilet, and he followed her in.

"It was so obvious. Everyone knew what was happening because she had been so loud and rowdy."
Here's the video:
https://www.youtube.com/watch?v=qIm5Y7-dFMU
The poor crew. Is this what leisure flights out of London Gatwick are like?