Well here's some great news for U.S. citizens looking to visit Vietnam. As of February 1, 2017, it's possible for U.S. citizens to get an e-visa for Vietnam. There are actually 40 countries eligible for this e-visa, and the U.S. is one of them. The cost of a single entry 30 day visa is $25, which is much cheaper than any of the other current options available.
To request your electronic visa for Vietnam, visit the Vietnamese e-visa web portal.

The process is fairly straightforward, though you do have to upload a picture of yourself, and the approval process can take up to three days.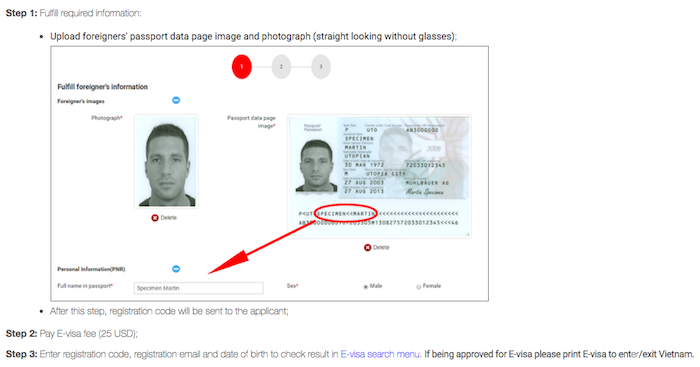 This is so much better than the current options available for Vietnamese visas, which include the following:
You can get a Vietnamese visa through a consulate in the U.S., though that requires sending in your passport
You can always use a service here in the U.S., which will handle the process for you, but again, you have to send in your passport, and it's pricey
You can work with an outside company in Vietnam that will issue you a visa on arrival, though the whole process seems shady; they put your name and passport number on a sheet of paper that they share with a bunch of other people
I actually had a one night overnight in Vietnam a few months ago while in international transit, so spent the night in Hanoi. I was shocked by the cost of a visa — I had to pay the full $135 visa fee, plus an additional $17 service fee. I actually didn't realize I needed a visa for a transit of less than 24 hours, so I had to pay a $49 rush visa fee as well (that part is my fault) In the end I paid over $200 just for the privilege of spending one night in Vietnam — ouch! At that price I was tempted just to sleep in the airport.
Bottom line
It's fantastic to see Vietnam make their country more accessible for tourists. It's a beautiful country, though it's a pain when they make it both costly and complicated to visit. Now you can get an e-visa for Vietnam for $25, which is great.
(Tip of the hat to The Flight Deal)