The Wall Street Journal ran a story this past Friday about how US credit card balances are approaching an all time high. US credit card balances could hit $1 trillion by the end of 2016… and that's not necessarily a bad thing. Per the article:
U.S. credit-card balances are on track to hit $1 trillion this year, as banks aggressively push their plastic and consumers grow more comfortable carrying debt.

That sum would come close to the all-time peak of $1.02 trillion set in July 2008, just before the financial crisis intensified, and could signal an easing of frugal habits ingrained by the recession.
This metric reflects credit card balances, presumably including those being paid off. When you consider that there are 250 million adults in the US and divide a trillion dollars by that, you get average credit card balances of ~$4,000 per person. What we don't know is how much of that is credit card debt, rather than simply a balance during a payment period.
It's not just credit card balances which are approaching an all time high, but also auto loans, which have reached an all time high of over a trillion dollars. However, I'd say on average having an auto loan is a much wiser decision than carrying credit card debt.
It's not surprising that banks are loving this, given the low interest rate environment. Issuers are raising credit limits, giving out more cards, and in many cases improving perks:
Card issuers are trying to capitalize on the good times by raising customers' credit limits, giving out more cards and pumping up perks.

"We'll continue to take this opportunity as far as it will take us," Richard Fairbank, chief executive at Capital One Financial Corp., said in a recent conference call with investors.
While standard interest rates are still very low, credit card interest rates average 15%+, meaning there's huge money in this for card issuers. The article specifically mentions Capital One, Citi, and American Express, and how their businesses are changing this year:
Capital One, the nation's fourth-largest credit-card issuer, said credit-card sales jumped 14% in the first quarter from a year earlier. The company's strategy to boost card usage by raising spending limits and giving out more cards is also paying off: Capital One customers spent 20% more on their cards during the first three months of the year than they did a year ago.

At Citigroup Inc., average credit-card balances in the first quarter posted the first year-over-year increase since 2008. Such balances also grew at Discover Financial Services Inc. and J.P. Morgan Chase & Co., the nation's largest lender.

Even American Express Co., which historically has focused on customers who pay their bills off every month, is now concentrating on lending money to consumers who keep a balance.
Many argue that high credit card balances are a good thing, since it means consumers feel comfortable spending, and feel good about the economy.
I'd say that's true, up until the point that people are carrying balances, since I imagine most people aren't financing purchases at credit card interest rates as a conscious decision, but rather as a last resort.
I should note that credit card debit isn't always a bad thing. Several cards have 0% APR offers for an introductory period, which many people like to take advantage of to pay for large purchases over time. You'll only want to do that if you know you can pay off the purchase at the end of the promotional period, though, so you're not stuck paying 15%+.
As I've often said, you should only get heavily involved with credit cards if you can manage your credit responsibly. I view a credit card the same as I view a debit card — I view all purchases as if they're being debited directly from my bank account. Those who view their credit limit as their spending limit for the month probably shouldn't be getting more credit cards.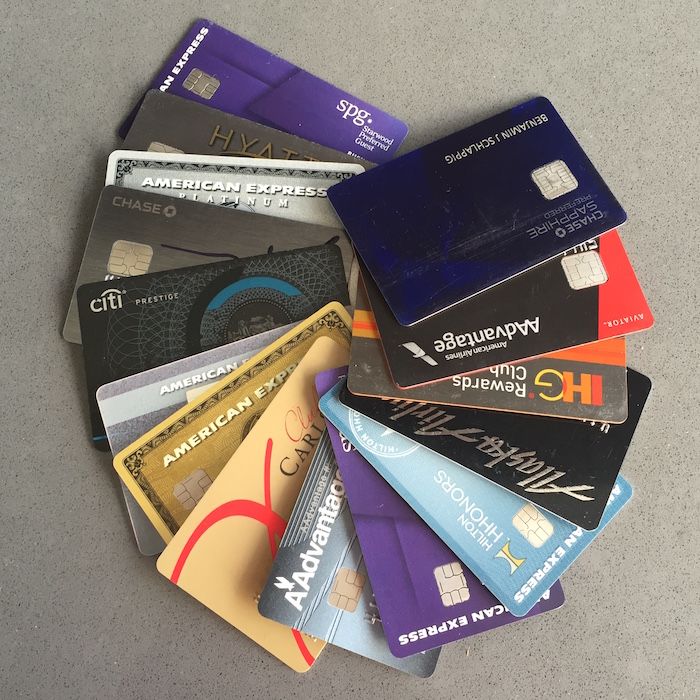 Bottom line
Financing purchases on credit cards continues to be huge business for issuers, and I expect we'll see more creativity in this space over the coming months and years, in the form of more introductory 0% financing offers, increased credit lines, etc. Always remember to use your credit responsibly.
If your goal is to finance something on a card, be sure you're using a card which offers an introductory 0% interest rate, rather than a card with a ton of perks and a 15%+ interest rate. Those perks almost certainly won't be worth it.
(Tip of the hat to Mike)