I've written extensively about Etihad's US Pre-Clearance facility in Abu Dhabi, whereby you clear US immigration before even boarding your flight to the US.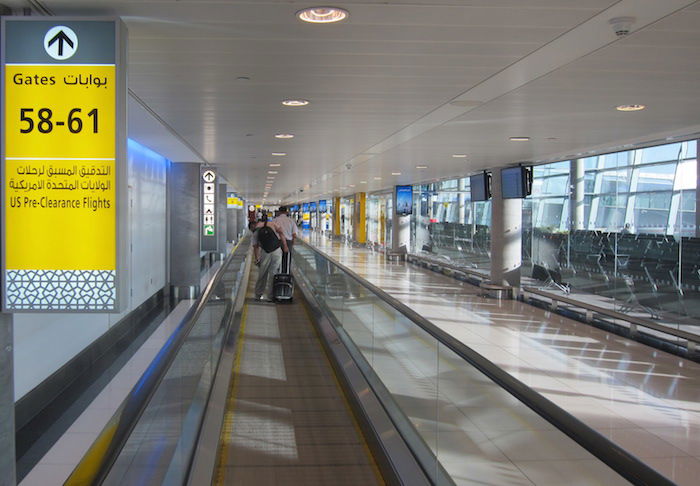 When the facility first launched it was a mess, though over time they've improved it substantially, and now it actually seems to function quite well.
On top of that, keep in mind that Etihad's new premium lounge in Terminal 3 is located right by the entrance to the Pre-Clearance facility, so that's pretty convenient.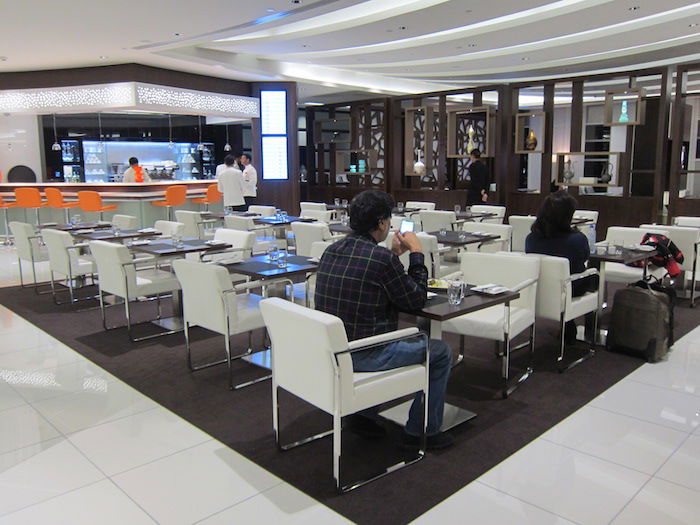 Anyway, Etihad has two banks of flights to the US — a majority of their flights leave mid-morning, while they also have two flights that leave very late at night/early in the morning.
Up until now the Pre-Clearance facility has been operating with limited hours, so has only been available for the mid-morning departures to the US, which included the following flights:
DFW — EY161
IAD — EY131
JFK — EY101
LAX — EY171
ORD — EY151
However, per Etihad's website, the Pre-Clearance facility is open for all US-bound flights as of January 15, 2015: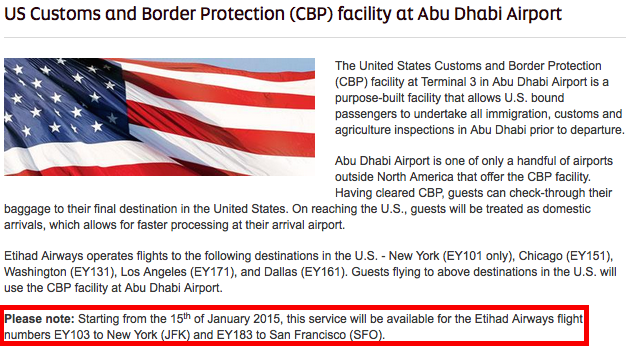 That means the following flights, which are operated by Jet Airways aircraft, also use the Pre-Clearance facility now:
The above departures land in New York and San Francisco early in the morning, so usually immigration queues aren't too bad to begin with. Therefore the benefit of the Pre-Clearance facility probably won't be as great as for those flights that land in the US later in the afternoon, which is "rush hour" for international arrivals.
That being said, assuming the facility is properly staffed, it should be even smoother than for the daytime flights, since they only have to process two flights instead of five.
Bottom line
There aren't any huge implications here, other than that you should maybe leave a bit of extra time on departure from Abu Dhabi, or a bit of extra connecting time if you're originating your travels elsewhere.