Earlier today American began selling basic economy fares, and now United is selling them as well. This isn't coming as a surprise, given that both American and United have already revealed the full details of these fares, and we knew they'd start selling them around now.
However, with American I get the sense that they're sort of embarrassed about introducing them. They realize it's not good for customers, but they're going to do it anyway, because money. However, United actually seems to want to convince customers that basic economy fares are good for them. Ironically, United is also being the strictest of any carrier with these basic economy fares, as:
You won't receive any elite qualifying credit, meaning no elite qualifying miles, elite qualifying segments, or elite qualifying dollars
You won't be allowed to bring on a full sized carry-on, but rather will be limited to a personal item (there's an exception for elite members, Star Alliance Gold members, and those with United's co-branded credit card)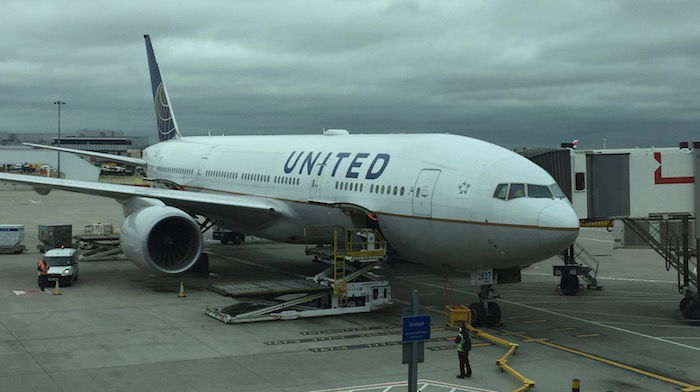 As of today, United basic economy fares are bookable for flights between Minneapolis and United's hubs. Best I can tell, these tickets are on sale for travel starting April 18, 2017. The summary at the top of the press release reads as follows:
New product will provide a lower-fare option with most of the same inflight services and amenities that are available with standard Economy
So United is claiming that these basic economy fares will usher in "lower-fare options." Hmmm…
Then the press release quotes Scott Kirby, United's president, as saying the following:
"The launch of our Basic Economy product is transformational – offering customers seeking the most budget-conscious fares United's comfortable and reliable travel experience across our unmatched network of destinations," said Scott Kirby, president of United Airlines. "Basic Economy lets you go where you want to go at our lowest available fare while enjoying United's Economy cabin and the exceptional inflight service that comes with it."
Transformational for… customers… or shareholders?
I'm actually not sure how this type of marketing is legal, as it's patently dishonest. United claims that this new option provides a "lower-fare option" than before. But that's simply not true.
Check out the economy fares between Minneapolis and Denver before basic economy is introduced: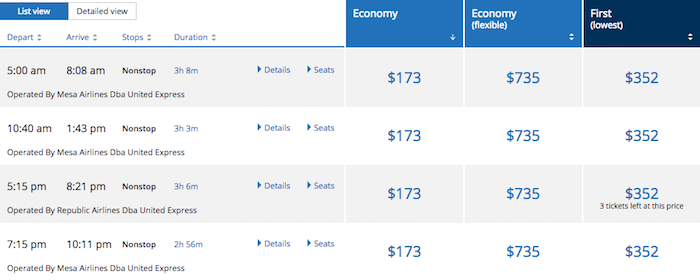 And a week later, after basic economy has been introduced: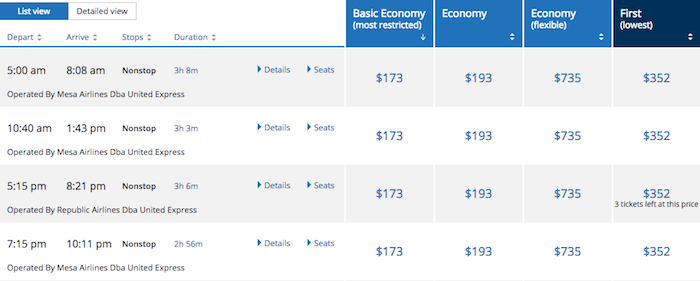 There's no doubt here that basic economy fares are simply replacing the current entry level economy fares.
This is true across various markets. United hasn't suddenly introduced lower fares than before, but rather is reducing the benefits that come with the most basic fares.
Keep in mind that United is also being the most restrictive with basic economy fares, and doesn't offer any elite qualifying credit on these fares. When you go to book a basic economy fare, you'll see the following warning:

Bottom line
I know it's never going to happen, but I wish we lived in a time where airlines marketed honestly.
"Hey, we're raising our fares because we can, and because it'll generate a billion dollars in incremental revenue, and that's how we make money. Everyone else is doing it. If you want to pay the same as before, you can, but you'll get a lot less." But instead we're being told that customers are being offered a transformational new lower-fare option, which in reality is the same fare as before, with fewer benefits…