For many people, checked bags can be a big pain point of the travel experience. There's the risk of your bag being lost, there's the amount of time you'll potentially spend waiting at the baggage carousel, etc.
New York to London is one of the world's most competitive markets for premium passengers, and airlines are constantly looking to attract those paying the big bucks to fly this route in business class.
With that in mind, United is going to trial a new service at London Heathrow that seems sort of intriguing… though I'm not sure I totally get the motivation?
United Introduces Hotel Luggage Delivery For Polaris Passengers
As of November 1, 2019, United Airlines will be introducing a new service at London Heathrow. Specifically, if you're flying United Polaris you can have your bag delivered to one of five Marriott hotels in London at no extra cost.
There are some basic things to be aware of:
Passengers will still need to claim their luggage, and then after clearing immigration and customs will go to United's bag drop desk
The service is initially only valid for Newark to London flights, and the desk will be open from 6AM until 12PM
There's no pre-registration required
So, what hotels are eligible?
JW Marriott Grosvenor House London
London Marriott Hotel Canary Wharf
London Marriott Hotel County Hall
Sheraton Grand London Park Lane
St. Pancras Renaissance Hotel London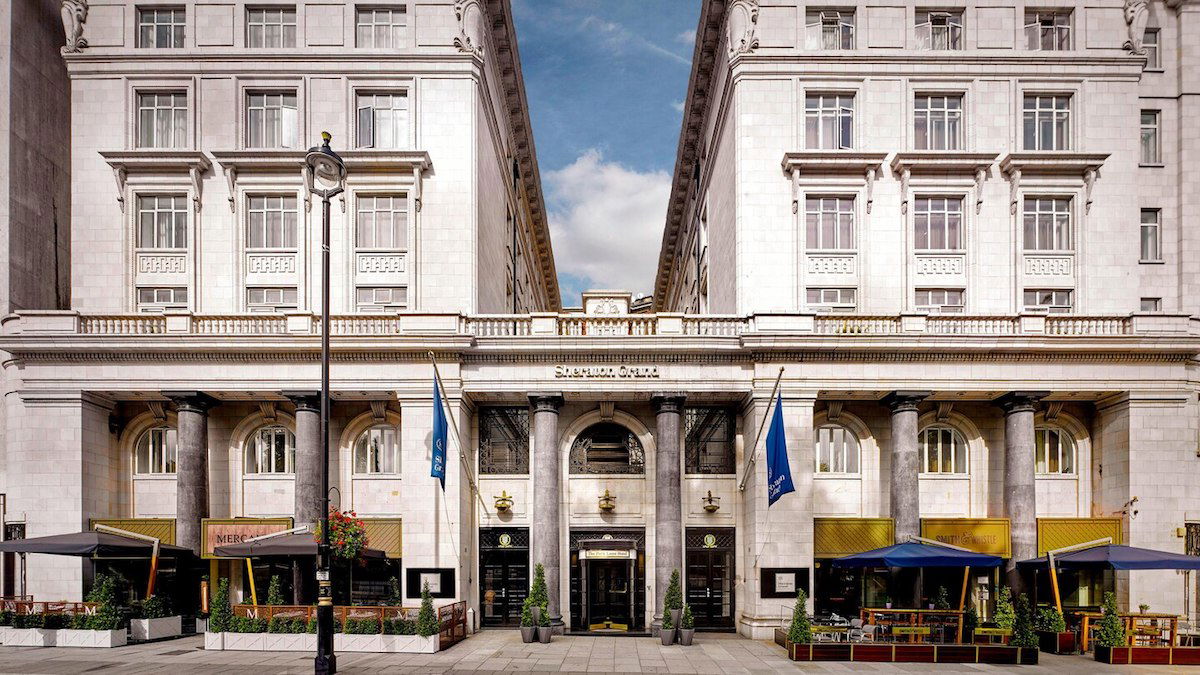 The Sheraton London is one of the hotels participating in the trial
My Take On This Initiative
Initially this is just a trial on United's part. United's VP of Loyalty suggests that this will be awesome and will be a game changer. Furthermore, it's suggested that this could eventually be expanded to more airports, especially those with business travelers arriving early in the morning, who might be heading straight to the office or meetings.
However, there are several things that make me question the merit of this, and if we'll ever see this on a widespread basis.
The first downside is that you still have to collect your bag, so you're going to spend quite a while waiting, so there are no time savings there. It would be a real value-add if your bags could seamlessly be checked through to your hotel, though I recognize that customs and immigration might not be onboard with that.
Next, who are they really targeting with this? Those who would benefit from this most are:
Those taking the tube, where space comes at a premium, and schlepping a bag could be a pain; then again, I'm guessing most of the people dropping $5,000+ on tickets are using a car service or the Heathrow Express, where space is less of an issue
Most business travelers who are heading straight to meetings aren't on long trips where they're checking bags, but rather are likely just traveling with a carry-on, so wouldn't benefit from this service
I could see this being useful for those who live in London and who are going straight to the office but want their bag delivered home, though this is limited to five hotels
Even if I would find this service useful in theory, I'm not sure I'd use it. This is just another opportunity for the airline to lose your bag, and at least when you lose a bag and have it delivered to your hotel, they give you a huge window for when your bag will arrive, which can be frustrating.
I also do wonder who is picking up the cost of this service. Were the Marriotts chosen because United has a partnership with Marriott, or are those hotels and United willing to split the cost, since the hotels hope that it will encourage people to stay with them?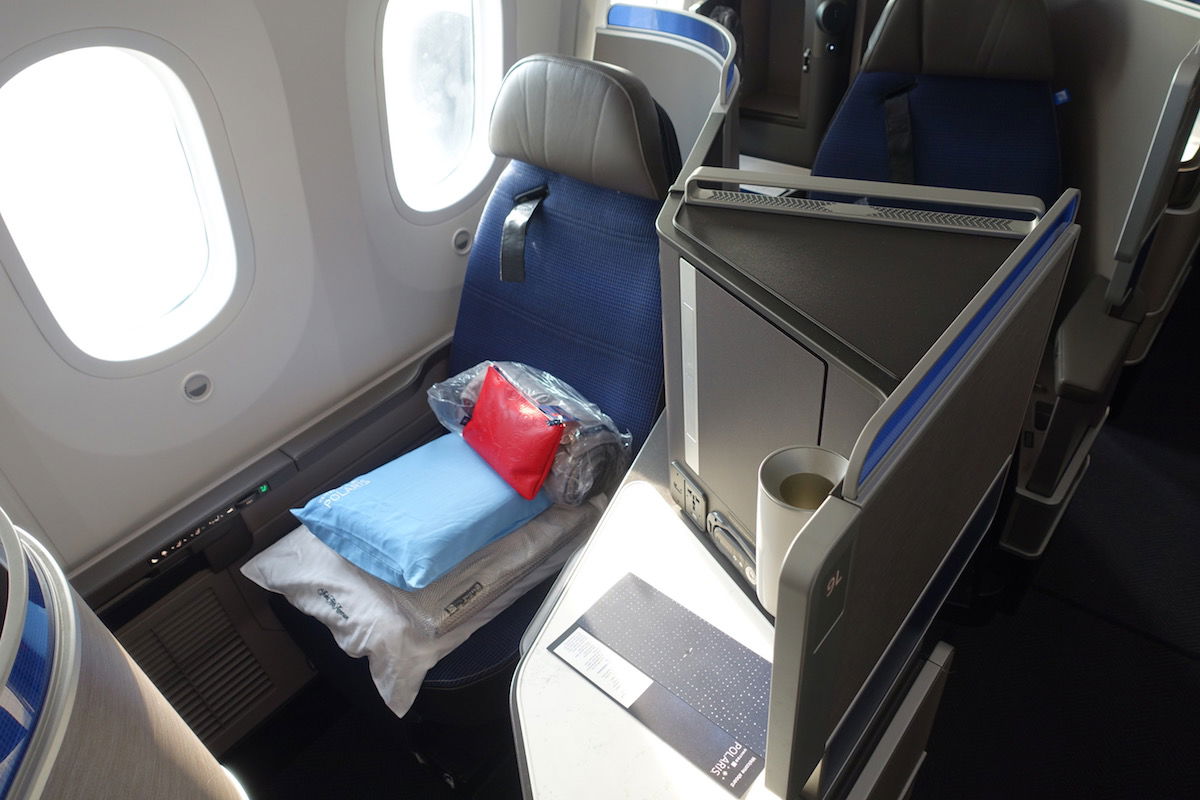 United's new Polaris seats, used on the Newark to London route
Bottom Line
I suppose this new initiative is better than nothing, though personally I would guess this won't be expanded much, because this seems to be going after a very limited market.
This service could be hugely useful for leisure travelers on a long trip to Europe with checked bags. They know their hotel room won't be ready until the afternoon, and want to sightsee without bags. Of course that's not who United is going after, because that's not all that lucrative of a market.
Most of the high yield passengers in the New York to London market that they're trying to woo are on quick business trips without a checked bag, they're not likely to be staying at one of five hotels, and chances are there wouldn't even be that much value to this service if they were.
When it comes to innovations with checked bags, personally I'd much rather see United adopt the 20 minute baggage guarantees offered by Alaska and Delta, for example, which really show a respect for customers' time.
So yeah, I'm not sure I totally get this. When I think of the high yield New York to London travelers who make this route so profitable, I don't necessarily think of people checking bags and staying at one of five Marriott hotels in a city, which is very limiting.
Airlines are very frugal with how they invest money in the passenger experience, and personally I think there are ways that money could better be spent on Polaris passengers. But that's just my take on this.
What do you make of this service? Would you like to see it expanded?
(Tip of the hat to Scott Mayerowitz)