As most of you are probably well aware, airlines really make their money on corporate contracts, especially with companies that require a lot of international travel in premium cabins.
Airlines sell $500 transatlantic economy tickets just to help cover costs, but really it's the few people spending $10,000 on business class tickets who makes routes profitable.
Along those lines, corporate contracts can also make a huge difference. In some cases companies pay for a certain number of business class seats on a flight every day, regardless of whether or not they use them.
A Twitter user shared some fascinating banners that United created regarding some of their corporate contracts, apparently all revolving around their San Francisco hub.
While not surprising, it's confirmed that Apple is United's largest global customer, and they account for $150 million of United's annual revenue. Sheesh! With the number of Apple products I buy, I feel like I should be entitled to Global Services by association. 😉
United's number one market for Apple is San Francisco to Shanghai, which accounts for $35 million of that annual revenue. Apparently Apple buys 50 business class seats on United daily between San Francisco and Shanghai. WOW.
It's interesting to crunch the numbers there. If we're talking about 50 business class seats in each direction daily (which this seems to suggest), that's a total of 18,250 roundtrip business class tickets.
When you divide $35 million by that, that breaks down to ~$1,920 per ticket. That's actually really low, and makes me wonder if we're talking about 25 seats in each direction (in which case it would be ~$3,840).

However, my guess is that what's happening here is really that Apple is paying to have the right to up to that many seats, and not that they're actually occupying 50 seats per day. So that might be why the rate is so low, assuming the figure was one-way.
United operates two flights per day between San Francisco and Shanghai — one 787-8 and one 787-9. These planes have 36 and 48 business class seats, respectively, for a total of 84 business class seats in each direction daily.
If this is such a lucrative market you'd think they'd fly a Polaris-equipped plane, but then again, I guess they figure they have the contract, so they don't really need to complete.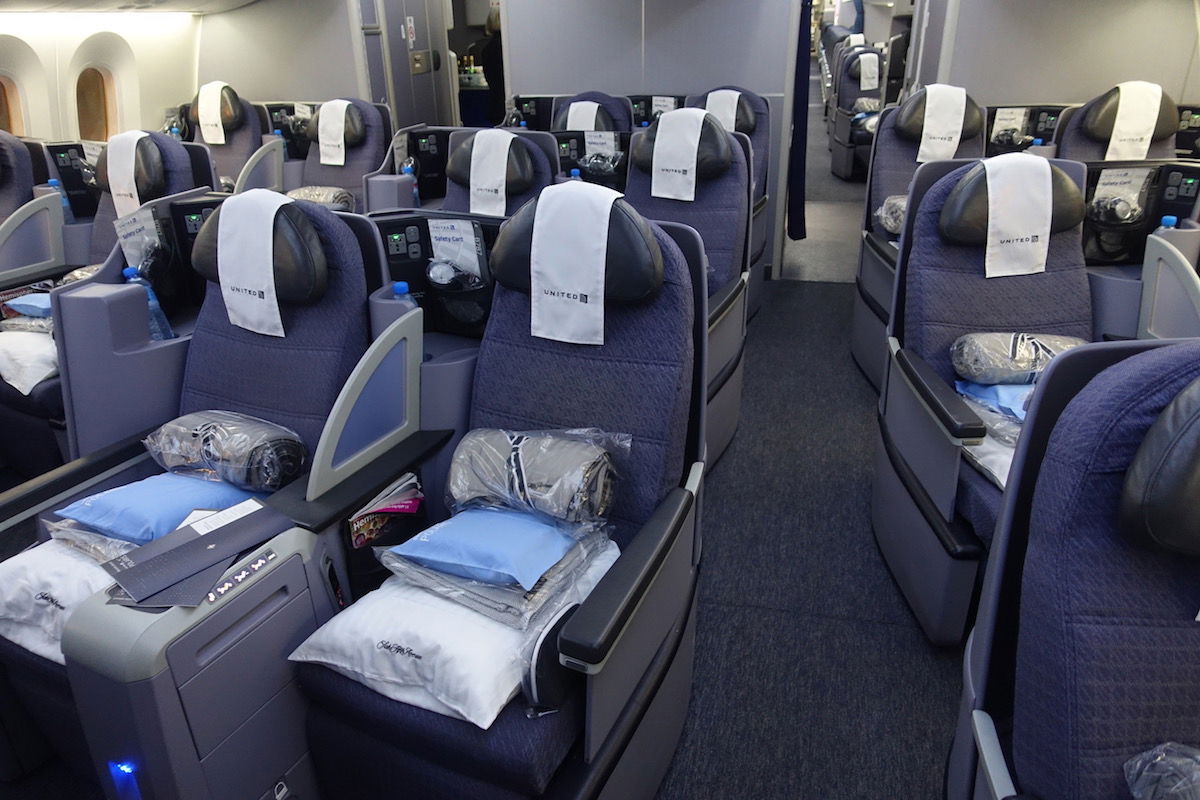 United's 787 business class
The banner also lists the 10 biggest markets for Apple:
Shanghai
Hong Kong
Taipei
London
Seoul
Singapore
Munich
Tokyo
Beijing
Tel Aviv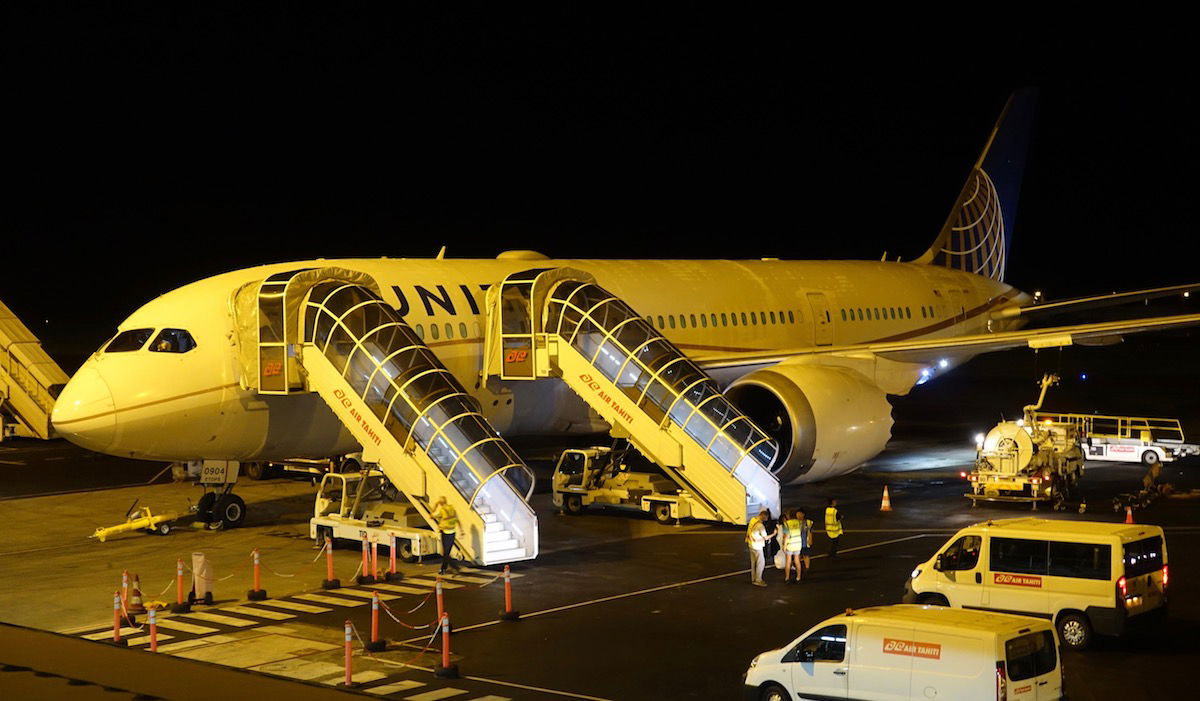 United 787-8
Also listed is that:
Facebook, Roche, and Google all spend over $34 million per year with United
Deloitte, McKinsey & Company, Cisco, Applied Materials, PwC, and Oracle, all spend between $12 million and $17 million per year with United
Fascinating stuff, eh?
Do any of these numbers surprise you?
Earn United miles with these cards:
(Tip of the hat to @ericzchu)