A pretty snazzy-looking plane could be making an appearance at London Heathrow in the not-too-distant future…
Uganda Airlines plans long haul service with A330-800neo
Uganda Airlines recently took delivery of two new A330-800neos. The airline only launched in 2019, so as an avgeek it's cool to see such a small, new airline grow so quickly (even if the growth is questionable).
Based on what has been revealed so far, Uganda Airlines plans to fly its A330-800neos to Dubai, Guangzhou, London, and Mumbai, though up until now details of the timeline have been limited. It looks like we now have a better sense of the first long haul route that the airline may launch.

Uganda Airlines' A330-800neo destinations
Uganda Airlines plans London launch in 2021
According to Chimp Reports, Uganda Airlines has secured slots to offer service between Entebbe and London Heathrow:
The service could commence as early as March 28, 2021, which aligns with the IATA summer schedule
Uganda Airlines could operate the flight up to 5x per week
While the exact flights schedule for the ~4,030 mile flight isn't yet known, the flight would arrive at Heathrow at 6:45AM and depart at 9AM

Uganda Airlines' Entebbe to London route
While some are reporting that this service will actually commence as of March 28, 2021, that doesn't seem to be the case. Roger Wamala, Uganda Airlines' Commercial Director, has stated that the airline isn't ready to start service yet:
The Uganda Civil Aviation Authority hasn't cleared the planes to fly, and it's expected that this clearance will come at the end of April
Because of the UK lockdown and restrictions on non-essential travel to & from the UK, this kind of service wouldn't be economically viable
As he stated in an interview:
"Those are the two hurdles, so we have the slots but we cannot fly."
With slot requirements currently being waived at Heathrow, the airline can maintain the slots for now without actually having to operate the service. Frankly that's probably for the best, given the lack of demand and travel restrictions at the moment.
This also raises the question of how exactly Uganda Airlines secured these slots, and if they're just for the summer season, or what. Because Heathrow slots don't typically come cheap…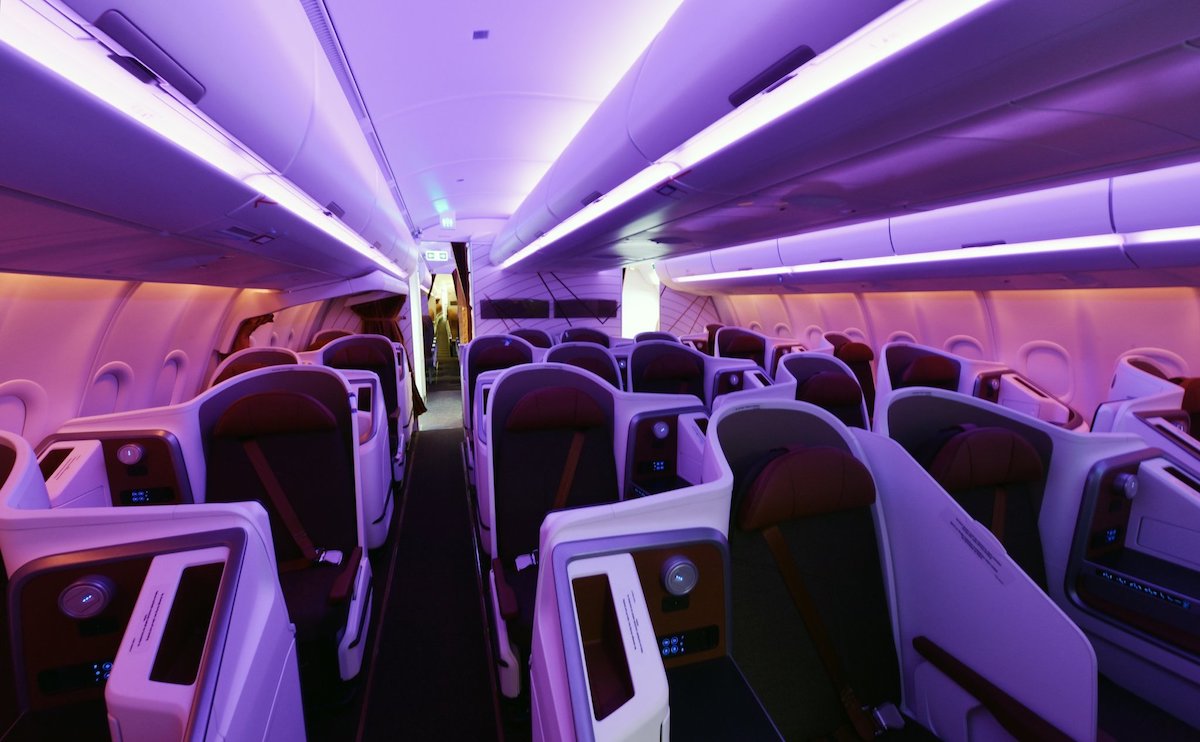 Uganda Airlines' A330-800neo business class
Bottom line
Uganda Airlines has allegedly secured slots to serve London Heathrow, and could start flights as early as late March (in terms of slots). However, the airline isn't quite ready to launch this route. That's because the Uganda Civil Aviation Authority hasn't cleared the carrier's A330-800neos to fly, plus the current UK lockdown makes these flights impractical for now.
I'll be curious to see when Uganda Airlines finally starts its London service, and I look forward to flying with this airline eventually.
When do you think Uganda Airlines will launch London flights?