Reader Jase asked the following question on the "Ask Lucky" page of the blog:
Hi Ben! Longtime fan of the blog, I really enjoy reading your articles.

I'm interested in a career that would allow me to travel as much as you do! (or at least more than I currently do). Do you have any advice for readers who are starting out professionally and want to find careers that allow for lots of travel, either for business or are flexible enough to allow for frequent trips?
Let me start by saying that I'm the wrong person to be giving any sort of career advice. When I graduated college a few years ago (sheesh, has it really been that long?) I couldn't get a job I found fulfilling, though that may have more to do with the fact that I have a hard time showing enthusiasm or putting 110% of myself into something I'm not truly passionate about.
But when I was a teenager I spent so much time trying to figure out jobs which would allow me to travel a lot, because at the time I thought that would make me happy. So while I don't have a good answer directly to your question, I do have some general thoughts:
Yes, some jobs automatically involve lots of travel
If you're starting your career and one of the main goals is to travel a lot, obviously there are some jobs that immediately come to mind. Management consulting, international sales, IT, etc., can all involve a lot of travel. At the same time I don't think it's worth pursuing a job just because of the travel — I can't imagine that would be fulfilling.
Not all its cracked up to be!
I have a good friend who is allowed to travel international first class per his company travel policy. In theory he should be doing a lot of exciting travel. And I thought I was insanely jealous of his travel policy… until we recently talked about the work trips he has taken recently.
In the past month he has taken three business trips. Two to Kansas City on a one cabin regional jet, and one which was actually in international first class, where he was gone from home for 24 hours — he flew from New York to Frankfurt, had a meeting, flew Frankfurt to London , had a meeting, and flew London back to New York on the evening flight.
While someone else paid for his $12,000 ticket, that's not a trip I'm jealous of!
Focus on jobs which give flexibility
As much as it's easy to romanticize business travel (I did for years — after all, who doesn't like someone else paying for their travel?), I think it's much more fun to pursue leisure travel. There's a hilarious BuzzFeed post comparing the expectations vs. reality of business travel, which I think sum it up quite nicely.
Like I said, it's not something I have firsthand experience with, but when I was finishing college I thought to myself I should be a consultant because that would allow me to travel the most. And then I realized what drew me to that wasn't what I'd actually be spending 50+ hours per week doing, but rather the podunk hotels in small towns that I may end up in, along with the possible weekly flight on a regional jet.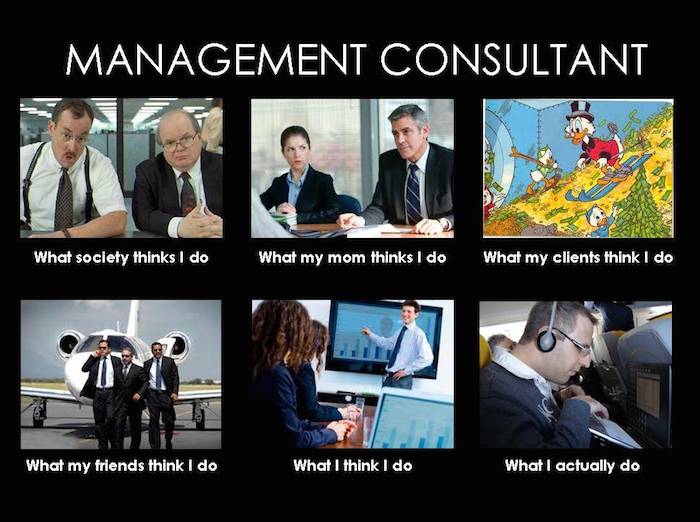 So if my life hadn't worked out the way it did, I don't think I could have followed through with that. I think I would have done something completely different, even if it involved no travel. And then I would have dedicated my resources (time and finances) towards traveling in a way that I enjoyed.
I do believe that if you're passionate about something and make yourself indispensable, over time you can work with your employer to hopefully have at least somewhat of a flexible schedule.
I think it's also worth considering jobs where you can "bank" vacation time, either by working longer shifts, working on individual projects that you can take breaks between, etc. For example, I know some people that are able to work longer shifts and are able to work four days in a row and then have three days off, and then can structure it so they work eight days back to back, and then have six days off. That's a good amount of time to travel every two weeks!
Bottom line
I don't have much insight here since it's not something I've dealt with firsthand. At the same time it's a thought process I've certainly mentally gone through.
I'd focus on doing what you're most passionate about regardless of the travel implications, and over time that will allow you to pursue your desire for travel more. Either because you're able to get more time off, able to move around in the company to a position that requires more travel, or long term you're able to do the best financially when you do something you're passionate about.
For those of you that have been in a similar situation, what are your thoughts? Has anyone ever taken a job primarily because of the amount of travel required, and if so, did it work out?