Admittedly I don't have much of a leg to stand on as far as lounge etiquette goes at the moment thanks to my Singapore pajamas incident, though I do believe this is on a completely different level.
I've visited the Sheraton Gateway LAX club lounge twice over the past couple of days, and both times witnessed etiquette that left me pretty speechless.
For breakfast I saw this lady wearing a bathrobe. As far as I could tell, there wasn't a whole lot under there, unfortunately. Most puzzling to me is that she seems to have brought her own jar of peanut butter, because I don't recall seeing it in the buffet spread.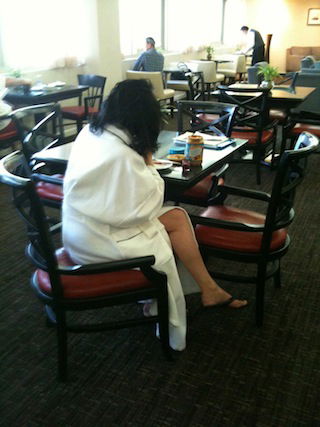 Now, I figured that would be pretty tough to beat, until I saw this lady in the evening, with a pink, furry tail. Uhhh…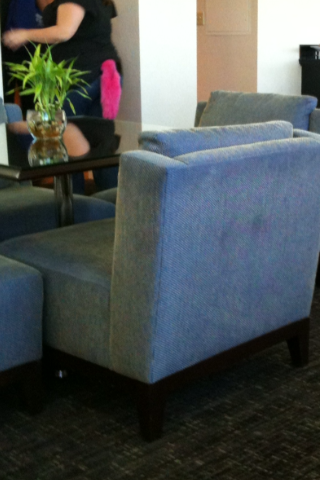 Anyone have any other submissions? 😉