I love a cool airline special livery, and Thai Airways has just unveiled an especially awesome one. This week Thai has revealed their new Suphannahong Royal Barge aircraft livery.
The plane sporting this special livery is a regionally configured Boeing 777-300, featuring 364 seats, including 34 business class seats and 330 economy seats. The aircraft flies mostly within Asia, including to Beijing, Kuala Lumpur, Sapporo, Singapore, and Taipei. If you want to track the plane, it has the registration code HS-TKF.
The plane will feature the livery through December 31, 2022.
This isn't the first time Thai has painted a plane in such a special livery. In 1999 they painted a 747-400 in a Royal Barge livery as well, though that plane is no longer sporting the livery.
Here's how Thai Airways' president describes the significance of the plane:
THAI, as the national carrier under the Ministry of Transport, has organized activities to commemorate the Royal Coronation as an expression of loyalty and honor. THAI received permission to paint the Suphannahong Royal Barge aircraft livery on its Boeing 777-300 aircraft, royally bestowed the name "Lahan Sai." The Royal Coronation Emblem will appear on THAI's aircraft throughout the Coronation Year.

The Suphannahong Royal Barge, originally called "Si Suphannahong" or "Chai Suphannahong Royal Barge," has been the King's royal barge since the Ayutthaya era. The current Suphannahong Royal Barge was constructed by the royal command of King Rama V and was completed in the reign of King Rama VI.

At the front or bow of the barge is a golden swan figurehead, the body or hull is the body of the swan etched in wood and decorated with gold leaf, mirrors, tassels, and engraved glass.

The exterior of the barge was painted black, while the interior was painted red, with a throne in the middle of the barge for the monarch or royalty. The Royal Barge was 46.15 meters long, 3.17 meters wide, and 15 tons in weight.

Furthermore, this Royal Barge will be used in the Royal Procession for travel along the Chao Phraya River to Wat Arun Ratchavararam (Temple of Dawn) to present robes to Buddhist monks during this year's annual Royal Kathin Ceremony in October 2019.
Check out the pictures of this special livery: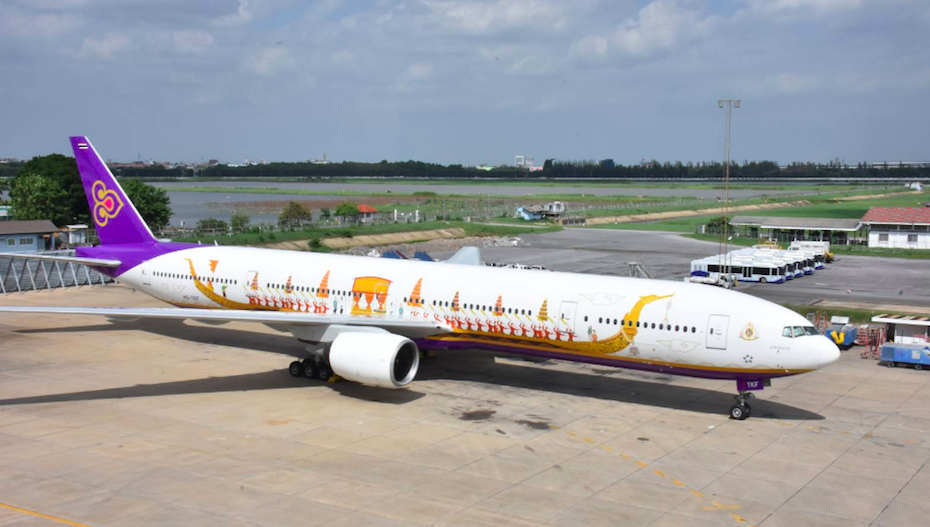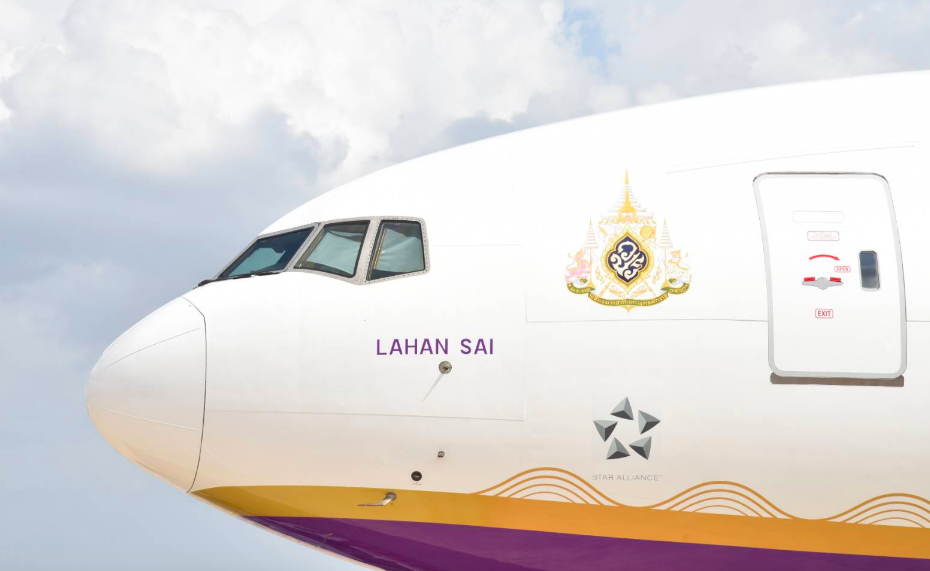 Is that an awesome-looking plane, or what?