Well here's something you don't see every day.
Thai Airways is slowly phasing out its fleet of Boeing 747s with 10 still in active service, and a further 10 stored, or for sale. Ben recently reviewed their 'new' 747 first class which has actually been around for many years – I've also flown it and it's a wonderful nostalgic experience.
Given there are hundreds of 747s around the world already in storage and/or being scrapped for parts, there's not a lot of demand for second or third hand versions of this aircraft.
Thai did list two 747s for sale by auction back in 2015 – both were manufactured back in 1990 and have been in storage since 31 March 2015.
Thai Airways did sell a 747 at auction recently to a local man, Somchai Phukieow, for an undisclosed amount. He owns a large amount of land in the Chai Nat province, around 100kms north of Bangkok. I wonder how much he paid for it.
So what did he decide to do with his new purchase?
Move the aircraft by road, using lorry trucks overnight, and just leave it in a muddy field on his property.
The next morning neighbours awoke to this next door, some thinking the plane had made an emergency landing in the field overnight before closer inspection revealed the engines had been stripped back, and concrete blocks placed under the wheels to stop the aircraft from sinking into the mud.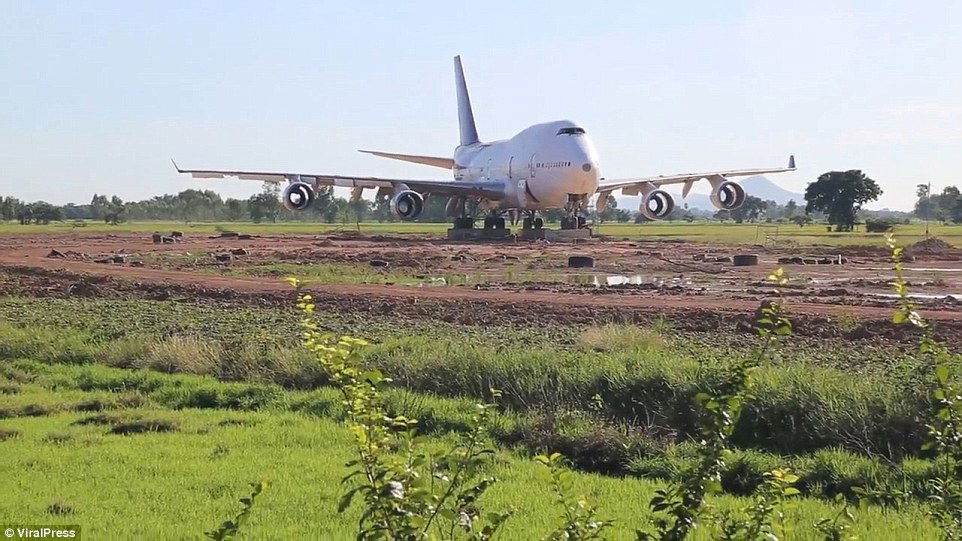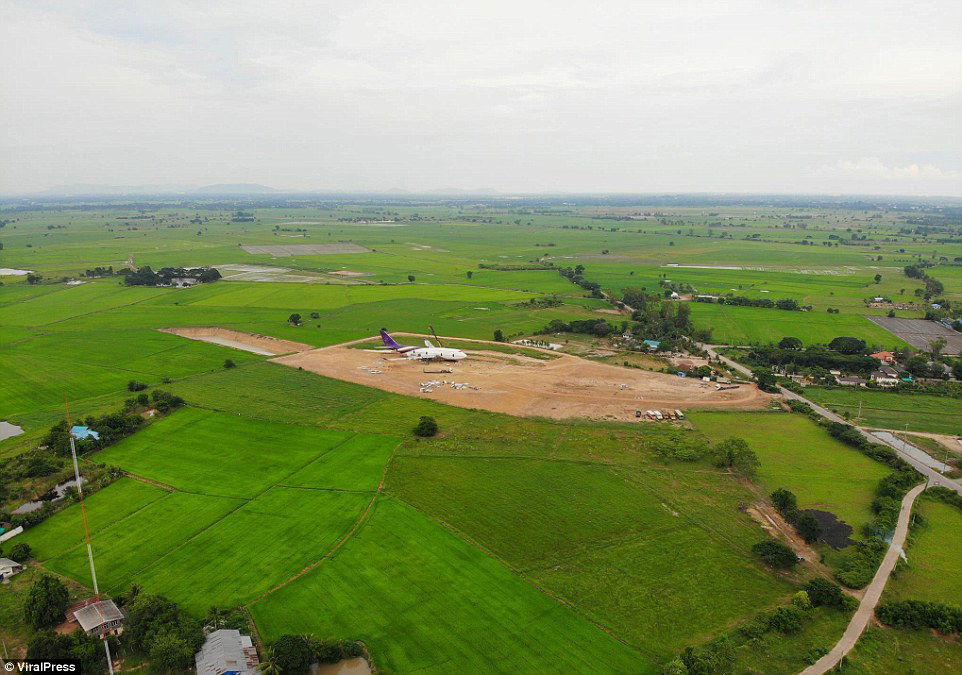 The Thai wording has been painted over, but the tail still has the distinctive Thai purple livery. Here is a Thai 747 in full livery in happier days: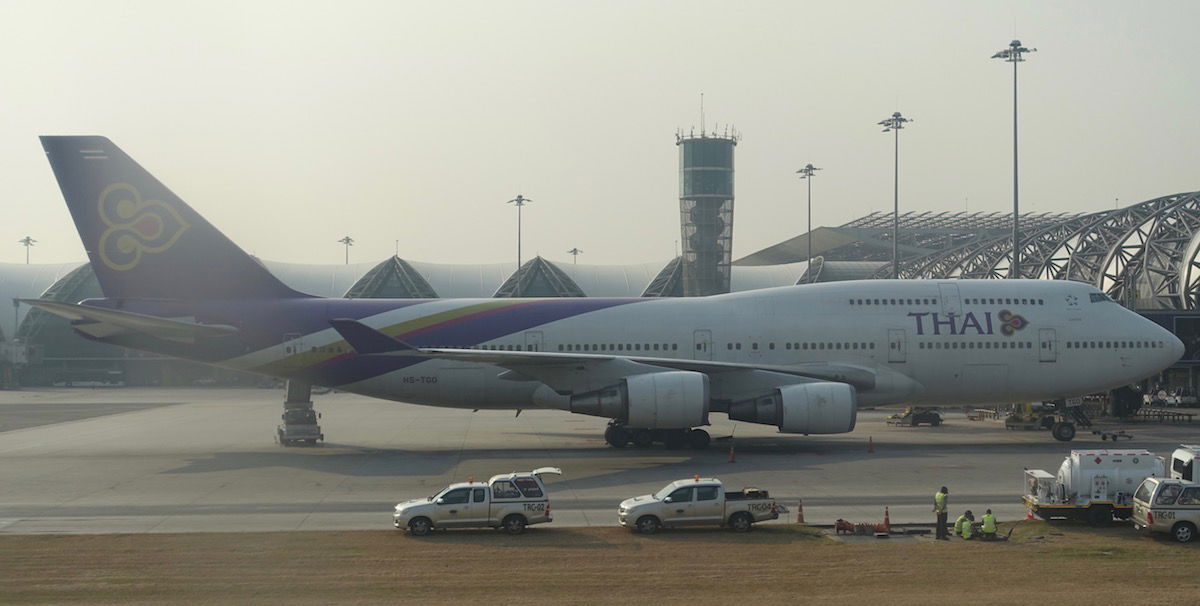 Assuming the interiors haven't yet been stripped out, it should feature Thai's 'old' first class seats, that Ben reviewed many years ago here: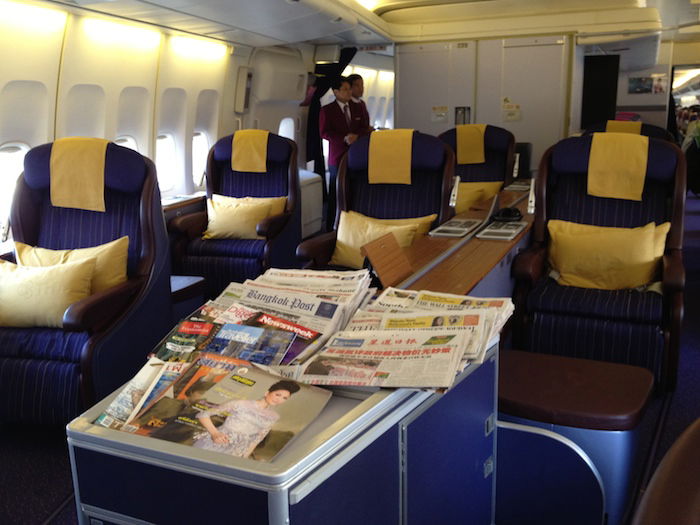 Somchai told reporters regarding his purchase:
I bought the plane at an auction in the city. The engine and all the computer parts were taken out already. I would like to make a small attraction here, with a motor-cross track and a football pitch, so people can look inside the plane and watch the sports from inside, too.
Repurposing a Boeing 747
He could always turn it into a hostel, like the Jumbostay hostel at Stockholm's Arlanda Airport, which looks a bit sad from the outside: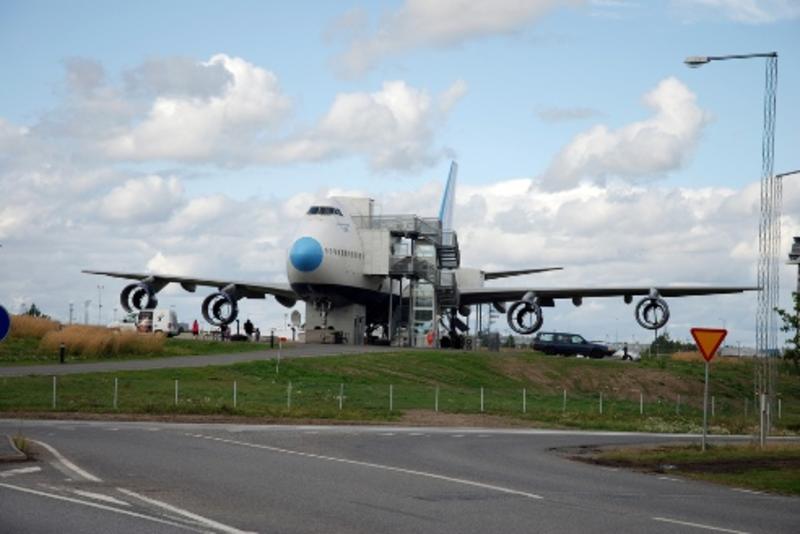 But pretty cool inside!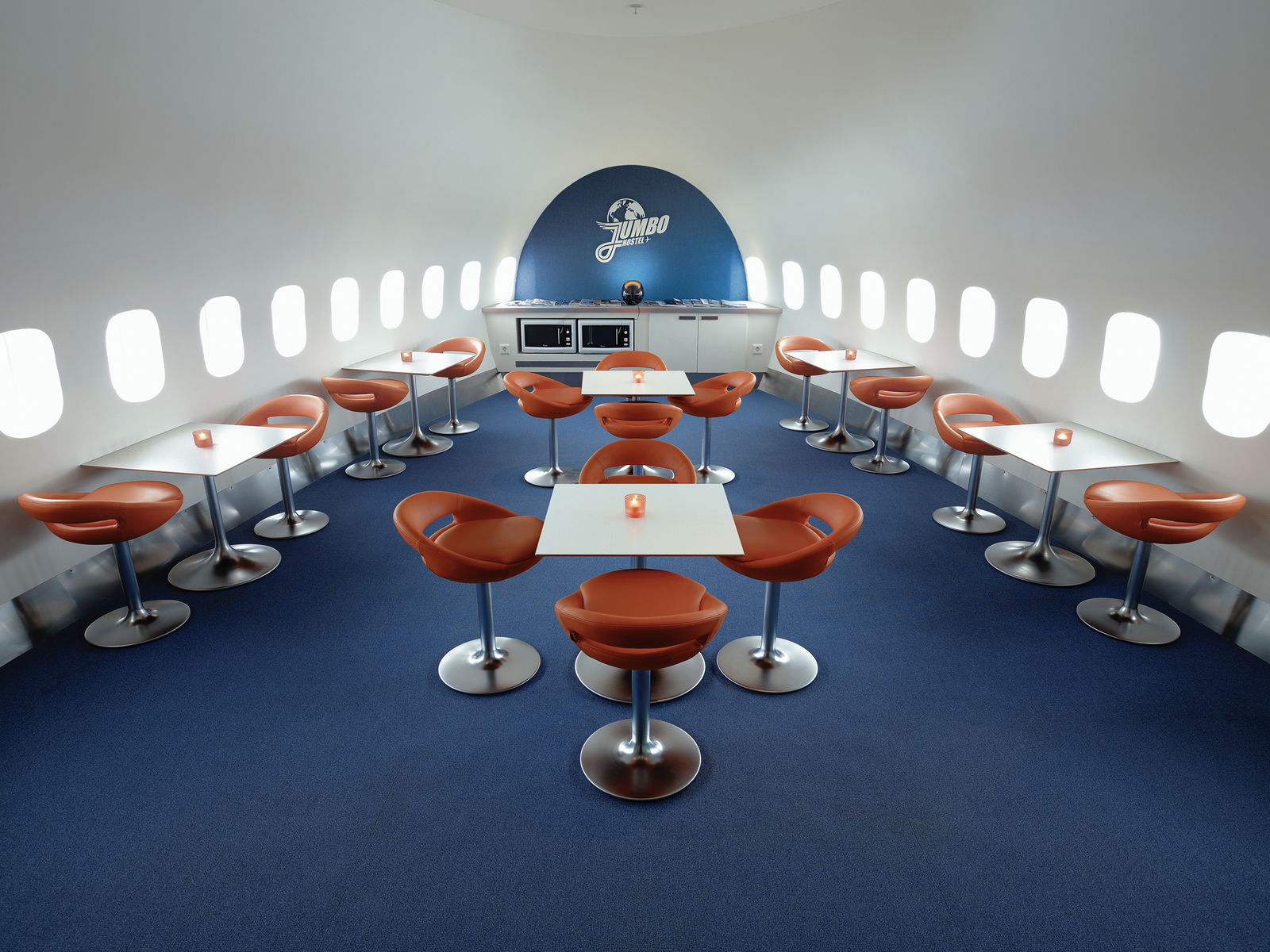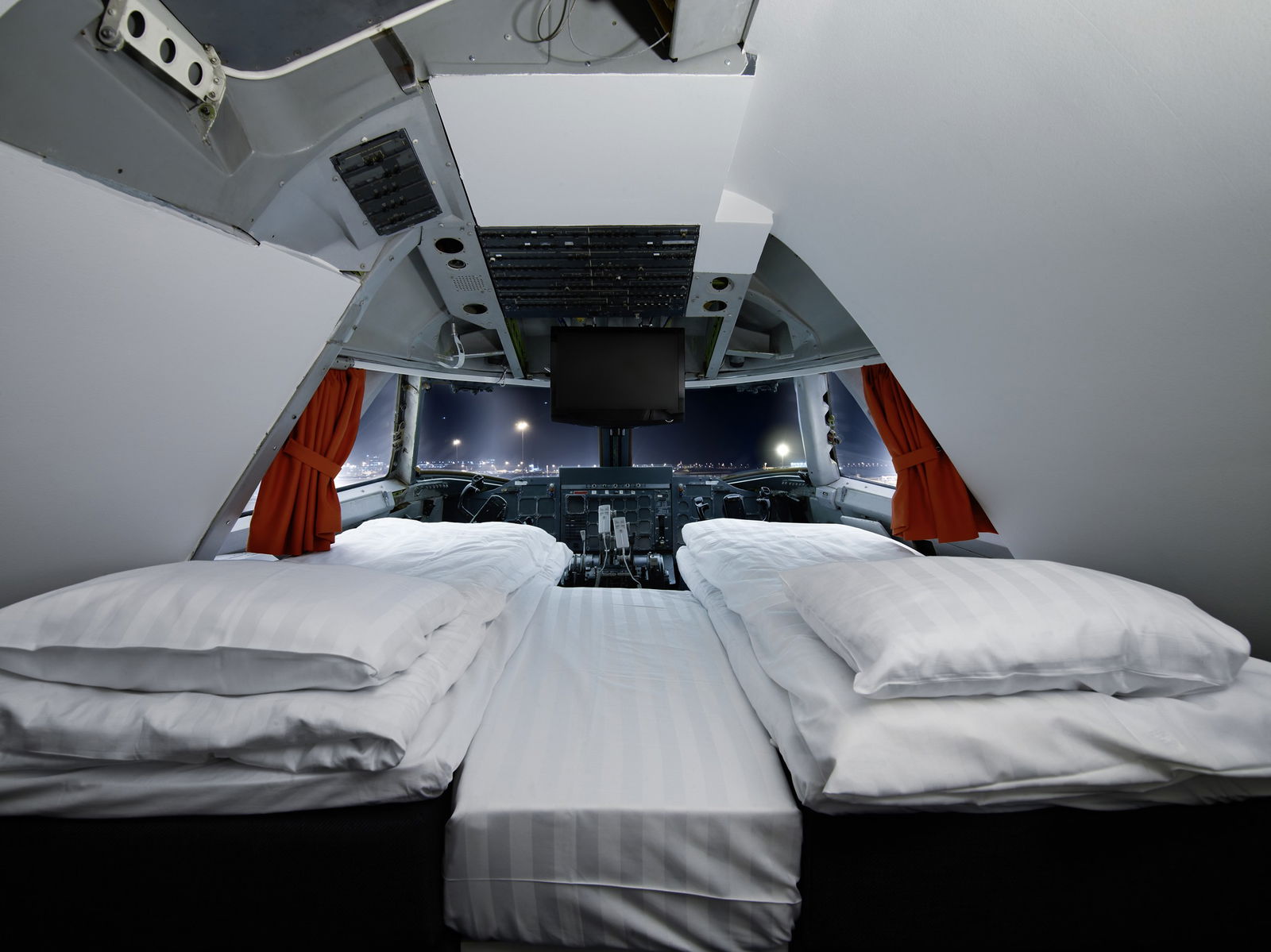 Bottom line
While every aviation enthusiast would love a 747 in their backyard and plenty are for sale, the most difficult part is transporting it from the airport to your house.
I'm fascinated to know the logistics of transporting this enormous machine so far from an airport, as it does not appear the wings were removed for the journey.
Hopefully he can clean up the site and make it into a real tourist attraction. I'm not sure how much demand there will be to watch sports from inside a tiny, dirty plane window but there's a lot of opportunity for something this unique.
What would you do with a Boeing 747 in your backyard?