I'm staying at the Hyatt Regency Toronto at the moment, which is a bit of a dump. As is the norm with my hotel stays, I take pictures of everything, including my room, the lobby, breakfast, etc., because I plan on writing a review.
This morning I went down to breakfast, and took a handful of pictures of the buffet. I noticed the host who seated me watched as I took pictures, which I don't actually find to be that unusual. That's because nowadays hotel employees seem to really be on their toes and identify people taking pictures as likely being TripAdvisor reviewers, which they're incentivized to take care of (many hotel chains pay their employees a bonus if they're mentioned by name in a TripAdvisor review).
So when taking pictures at buffets I know I've sometimes been asked "is everything okay?" When I say it is okay, they're happy and just smile and are usually even more attentive afterwards.
Well, this morning I had something happen for the first time. Out of hundreds and hundreds of hotel stays, I was told for the first time ever that I couldn't take pictures of a breakfast buffet.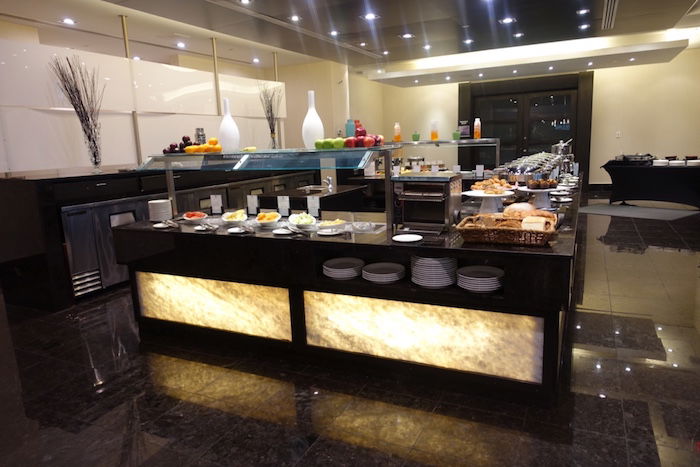 The guy came up to me and said "it is not allowed to photograph our buffet."
I was caught a bit off guard, since I've never ever been told that at a chain hotel. I responded "okay… seriously?"
"Yes sir, you can't take pictures."
"Okay…"
I stopped at that, though in retrospect wish I had asked follow up questions about whether it's a hotel policy, or what.
The irony is that the breakfast was one of the few redeeming qualities of the hotel, so I was actually trying to make the place look good in that regard.
Has anyone experienced something like this before?