Marriott recently had their third quarter earnings call, and Pizza In Motion highlights some interesting statements regarding the Marriott Bonvoy program.
Marriott Bonvoy Has Seen Lots Of Growth
First some intriguing statistics, before getting into the rather shocking survey that Marriott allegedly conducted:
Global room revenue for Marriott Bonvoy members is up 12%
For the first nine months of 2019, Bonvoy members contributed 52% of systemwide room nights, a 3.2% increase year-over-year
For the first nine months of 2019, Bonvoy members represented 58% of booked room nights
For the first nine months of 2019, Marriott Bonvoy membership increased by 12 million (to 137 million members); nearly 40% of that increase came from China, thanks to their Alibaba joint venture
All of that is interesting, though not really surprising, and also doesn't necessarily mean that members think Bonvoy is great.
All the time we see the global hotel groups brag about how the loyalty program is such a success because of all the new sign-ups. Fair enough, but in reality this is rarely because members actually love the program, but rather because hotels have done more to encourage guests to book direct and become members of the loyalty program.
For example, most hotel groups now have special rates for members, and some hotel groups only offer free Wi-Fi to program members.
In the case of Marriott, obviously China also played a huge role here.
Loyalty Redemptions Are Up
It's also noted that year-to-date loyalty point redemptions are up over 20%. Arne Sorenson even gives us maximizers a shout out. He points out that many people booked redemptions earlier this year, given the short term opportunities that were available:
And I think you have some extraordinarily sophisticated folks who watch these loyalty programs and thought this is a good time to reserve some of those redemption stays for that kind of hotel. But I suspect, we will see pretty robust redemption activity as a steady state aspect of a loyalty program going forward.
Extraordinarily sophisticated… we'll take that!
Apparently People LOVE Marriott Bonvoy?!
Here's where it gets really interesting:
"Social media feedback about the program has become decidedly favorable"
In a recent survey of Bonvoy members, respondents said that they preferred the new Marriott Bonvoy loyalty program over either Marriott Rewards or SPG by an eight to one margin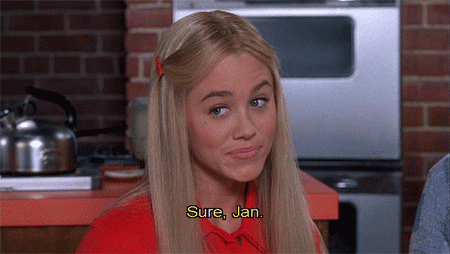 Say what?!? I sure didn't receive this survey, so I'm curious to hear what you guys have to say about this:
Did you receive a survey from Marriott asking if you preferred Bonvoy over Marriott Rewards or Starwood Preferred Guest?
Do you prefer Marriott Bonvoy over either Marriott Rewards or Starwood Preferred Guest?
Do you believe that statistic at face value?
There's no shame in any answer here, I'm just genuinely curious. I could see this being true if the margin we were talking about was 2:1, but 8:1?!?