Update: Starwood has already addressed the situation with the hotel and is sending a reminder to other hotels in the region. See this post for an update.
I have a lot of respect for Starwood, and find them to be one of the most impressive brands when it comes to standing up for what they believe in, even when it's not popular. In 2014 Starwood announced that they will no longer procure shark fin in any of their hotels or restaurants around the world, without exception. Here's their press release, at the time:
As part of its ongoing commitment to sustainability, Starwood Hotels & Resorts Worldwide, Inc. (NYSE:HOT) today announced that, beginning July 2014, it will no longer procure shark fin in any of its nearly 1,200 hotels or 1,300 restaurants around the world. The company has committed to completely eliminating the consumption of shark fin, without exception, in all restaurants and food and beverage services across its global portfolio by year-end. Starwood is the first global hotel operator to take this strong stand and commit to banning the ingredient across its entire portfolio.

Frits van Paasschen, President and Chief Executive Officer of Starwood, said: "At Starwood, we believe economic growth and the well-being of society are inextricably tied to the health of the environment, including the health of the world's oceans and its inhabitants. Our worldwide ban on shark fin represents an important, environmentally responsible step to aid in the collective goal of marine preservation. As a company with a collection of hotels that span the globe, Starwood has a unique opportunity to influence travelers and guests worldwide, and to underline the importance of good stewardship of our planet."

The world's shark population is in severe crisis, with an estimated 100 million sharks lost each year to illegal hunting and poaching, primarily for use in traditional luxury dishes throughout Asia, often at weddings. Some shark species have suffered population declines of as much as 90 to 99 percent in recent decades.
It's a cruel and inexcusable practice, where in many cases the shark's fin is cut off, and then the shark is thrown back into the ocean to die. So basically they're killing the shark just for the fin. In China it's considered to be a delicacy and can be quite costly.
Well, via @tboons on Twitter, the Sheraton Grand Taipei Hotel was serving shark fin soup over the Chinese New Year celebrations the past few days at one of their restaurants, The Guest House.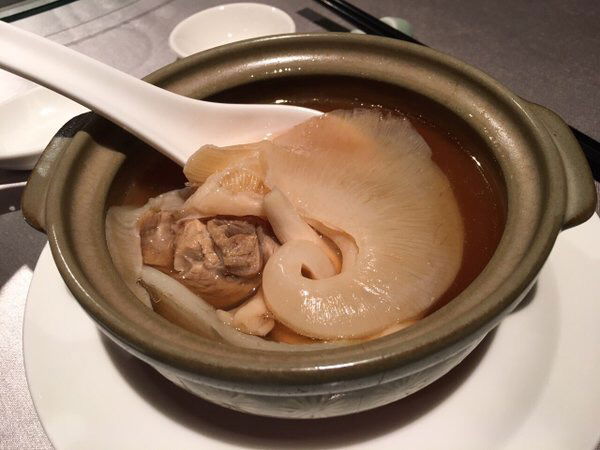 I don't at all think Starwood is behind this and had a change of heart, but rather perhaps that they haven't done enough to force hotels to comply. I'm not sure if the person responsible for sourcing food wasn't aware of the policy, if they willfully ignored it, or if they proactively just got a shipment because it was Chinese New Year, and their supplier assumed they wanted it. Regardless, I hope Starwood addresses this not only with the Sheraton Taipei, but also reinforces the policy with all of their properties.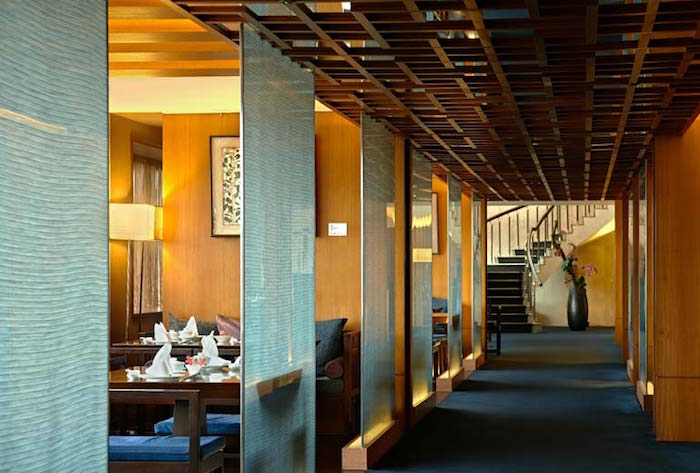 The Guest House at the Sheraton Grand Taipei
Bottom line
Shark fin is a terrible thing to source, especially given how wastefully it's usually done, where the whole shark is killed just for the fin. Kudos to Starwood for taking a strong stance on this globally, though it might be time for them to send out a reminder of their policy. It doesn't look good when a brand takes a stand on something, only to have individual hotels not comply.