If there's one thing I've learned from my nearly two years of living in hotels, it's that the little touches are what determine my overall perception of stays.
A couple of years back I wrote a blog post entitled "Hospitality Happens At The Margins," in which I explained that a large part of my perception of airline and hotel experiences is derived from very minor interactions which resonate with me.
I wrote that post after a Starwood SVP appeared on Bloomberg to explain that 2% of their guests generate 30% of their profits. The more I thought about it, the more I realized that I could come up with a similar 2%/30% breakdown — 30% of my perception and memory of a brand is derived from 2% of my experiences.
Sure, it's important that a hotel is beautiful and has great amenities, but nowadays that's not necessarily enough to make a hotel stay memorable. It's all the little touches which make stays truly special.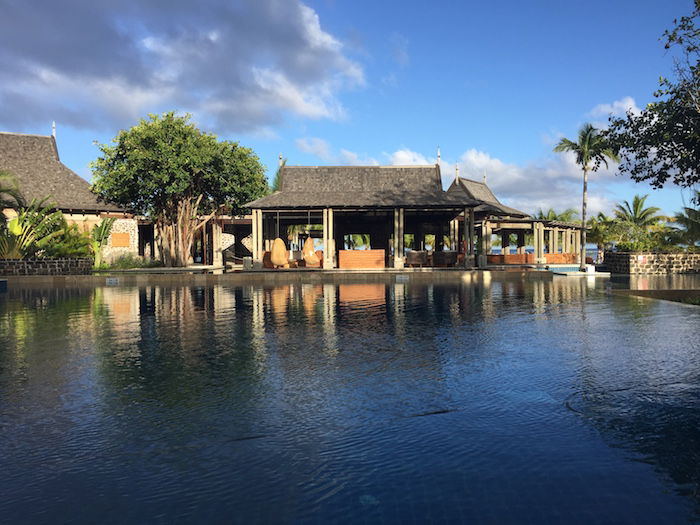 St. Regis Mauritius pool
Last September Mike wrote about his stay at the Hyatt Olive 8 in Seattle, in a post entitled "Little Touches Make The Hotel Experience."
It's absolutely true, and I wanted to share my own recent experience being wowed at the St. Regis Mauritius. Because I truly believe the people who go above and beyond in the hospitality industry deserve to be recognized.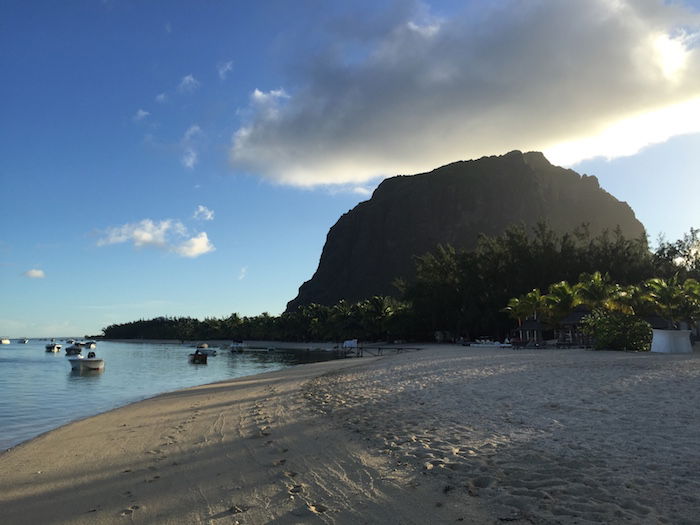 St. Regis Mauritius beach
I had a quick one night stay at the St. Regis Mauritius over the weekend (more on that later). I was tired when I arrived so went straight to bed. The following morning I had breakfast, and about an hour after breakfast I decided I really wanted to try the hotel's signature bloody mary, as I was checking out soon.
For those of you not aware, every St. Regis has their own signature bloody mary. That's because the bloody mary was founded at the King Cole Bar at the St. Regis New York. It's funny because I'd never otherwise drink a bloody mary (it's not my favorite drink), but I make a point of having one with every St. Regis stay, because I love seeing each hotel's interpretation of the drink.
The bar at the St. Regis is located near the breakfast restaurant, and there was a bartender setting up, even though it was early. I asked if there was any chance I could get a bloody mary, and he invited me to have a seat. So I did.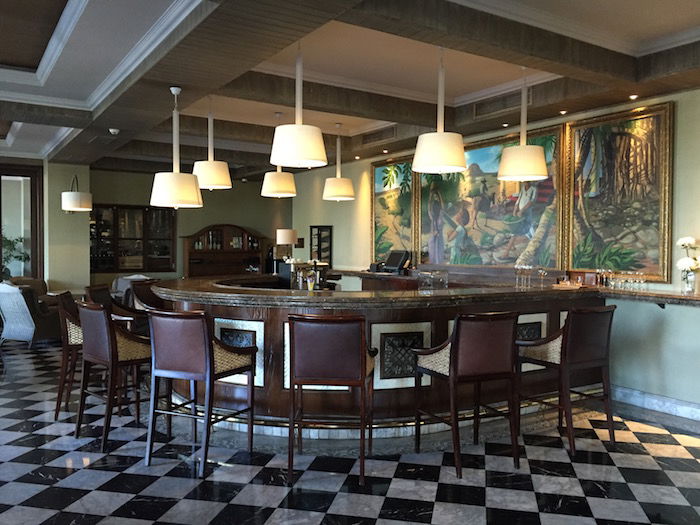 Moments later the bar manager, Ravissen, came by to introduce himself and to confirm I wanted a bloody mary. I said "yes, I realize it's early, but I love trying the bloody marys at all the different St. Regis properties around the world." He smiled and said "that's a good reason."
He brought out the bloody mary moments later, and then explained that if I was around later I could visit the bar and even make my own. Cool — that's an invitation I've never before had at a St. Regis.
After I drank about half of it he came by to ask what I thought of the bloody mary. It really was fantastic, easily one of my favorites, and I shared that with him, which he seemed genuinely delighted by.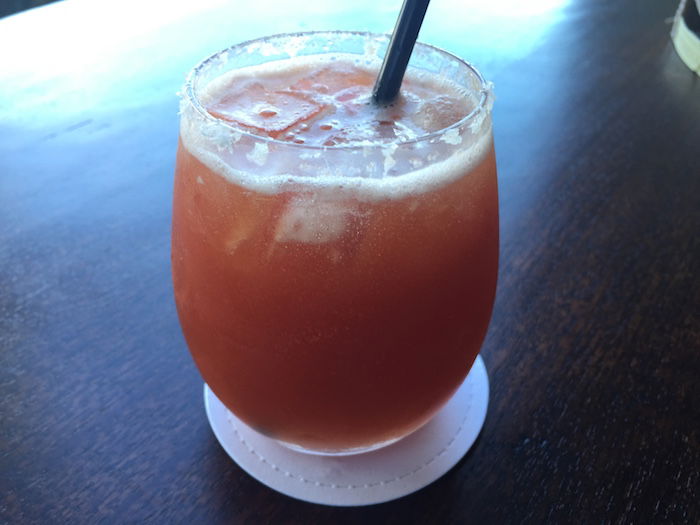 St. Regis Mauritius bloody mary
He returned a couple of minutes later with a book containing all the St. Regis bloody mary recipes. "It's a gift from us so you can see the recipes from around the world and even make your own." I thought that was super sweet (and unnecessary).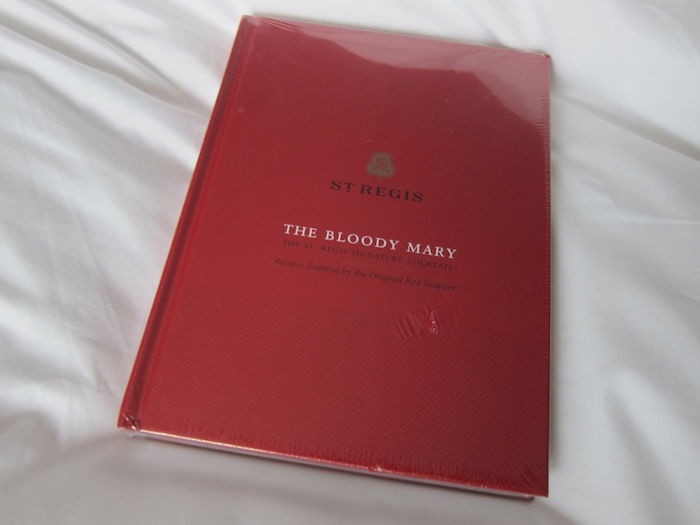 St. Regis Bloody Mary book
Ravissen disappeared to do some work, and about five minutes later I walked up to the bar and asked for the check. The bartender said "it's compliments of the bar manager, Ravissen."
It's tough to explain, but I was so impressed by the interaction. Everyone at the St. Regis Mauritius was extremely friendly, but Ravissen really went above and beyond. It's not just about being friendly, and it's certainly not about the fact that my drink was comped.
Rather it's that he recognized my enthusiasm for the St. Regis bloody mary, showed genuine interest in it, and took it in his own hands to make my stay special. True hospitality occurs when you don't feel like a transaction, but rather like someone's genuine guest.
So while I loved Mauritius (and I'll be writing more about it later) and thought the St. Regis was fantastic, Ravissen is the single aspect of the hotel I'll remember most.
Kudos to all the people in the hospitality industry who go above and beyond to create memorable experiences.
Anyone else as wowed by the little things as I am?