The St. Regis Maldives is one of the most stunning hotels in the Marriott portfolio. It's awesome to be able to redeem points there, though the catch is that even when redeeming points you're still going to be out of pocket quite a bit.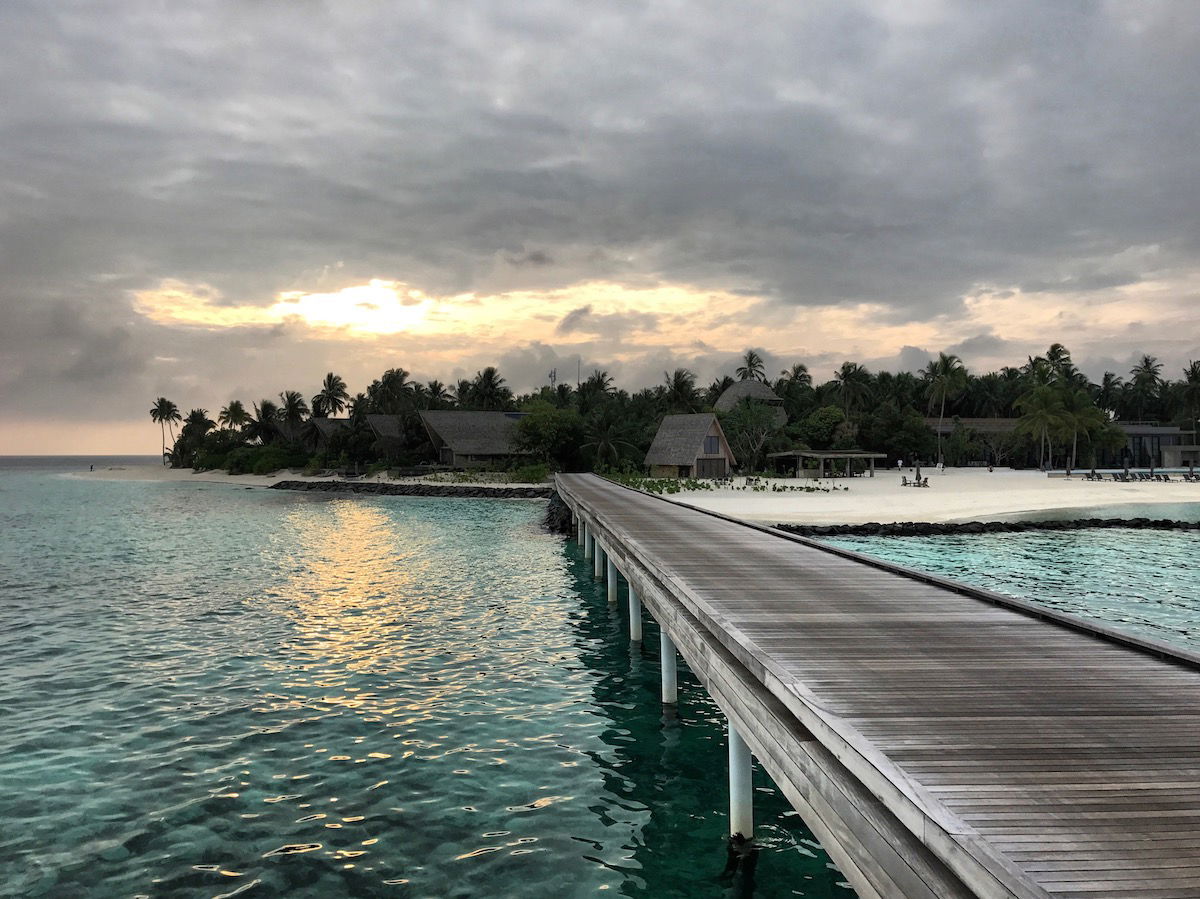 Not only do you have to get to Male, but then you have to pay for the expensive flight transfers to the resort, and then you can expect all the food & drinks to be expensive as well.
If you've been considering visiting this resort but have been worried about the costs, the hotel has a generous promotion at the moment.
May is low season in the Maldives, though personally I wouldn't hesitate to go that time of year. It might rain a bit more than usual, but it should still be beautiful.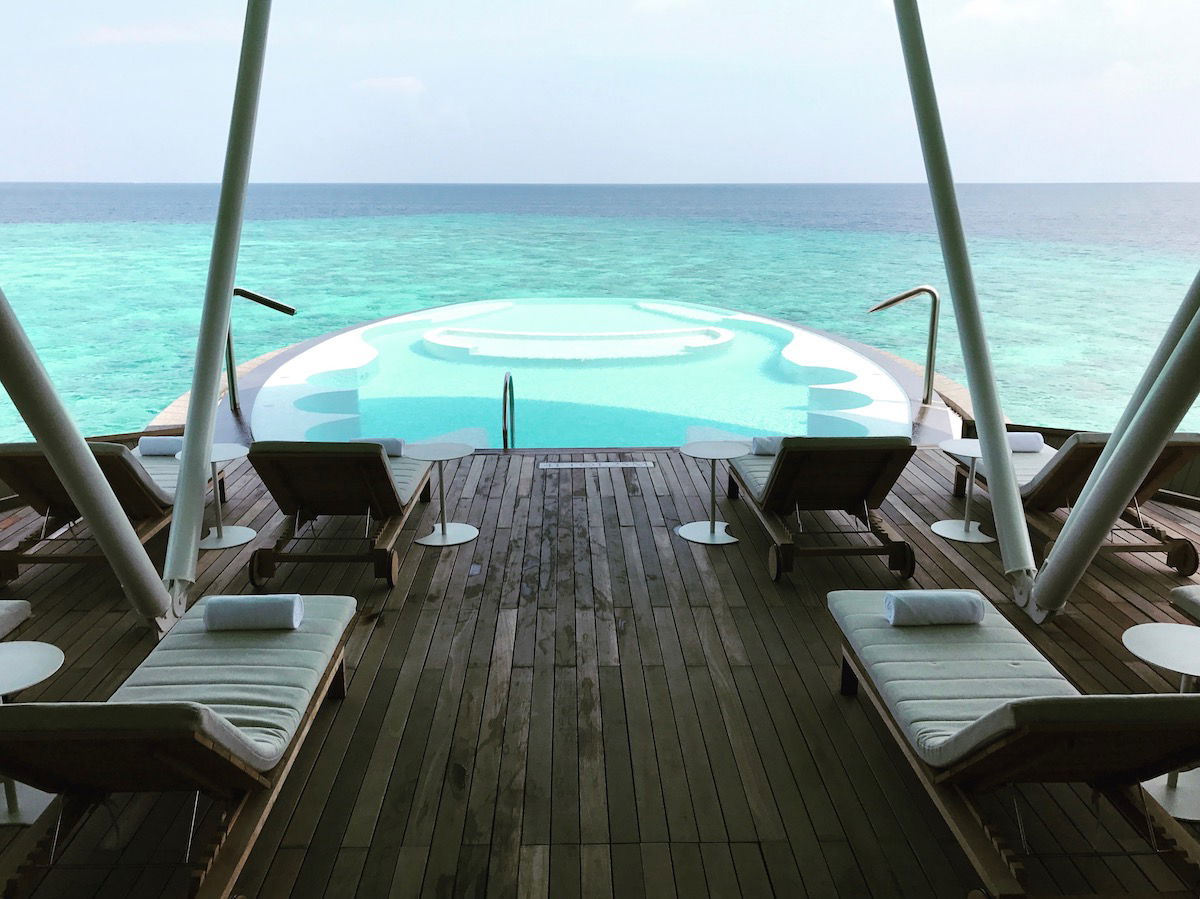 For the month of May, the St. Regis Maldives is offering those redeeming points half board (breakfast and dinner). This is stated in the rate rules when making a points booking:
During the month of May, all point reservations will enjoy complimentary breakfast and dinner. Dinner will be set menu in selected restaurants. Book now and stay half board at best address in Maldives.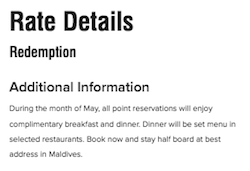 The St. Regis Maldives is a Category 8 Marriott Bonvoy property, and free nights for that cost 70,000-100,000 points depending on whether it's peak, standard, or off-peak.
For most of May they have off-peak pricing, so you can book for just 70,000 points per night.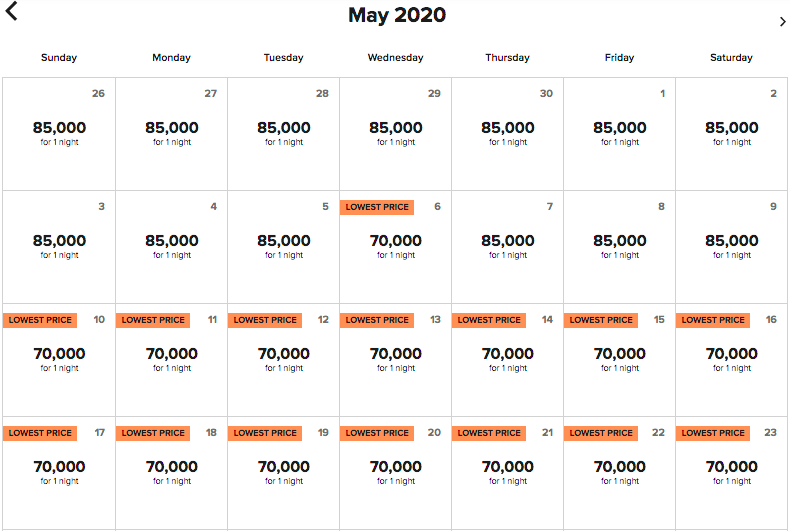 70,000 points per night plus breakfast and dinner included is a pretty awesome deal, if you ask me.

I don't plan on going to the Maldives anytime soon, but if I were (or if I hadn't been before), I'd definitely consider taking advantage of this. Dinner can easily run $100+ per person with their prices.
If you're interested in this then make sure you check the rate rules when you book, since they can always change the terms for future bookings, and there's no stated end date.
Read my review of the St. Regis Maldives here. See here for the best credit cards for earning Marriott Bonvoy points.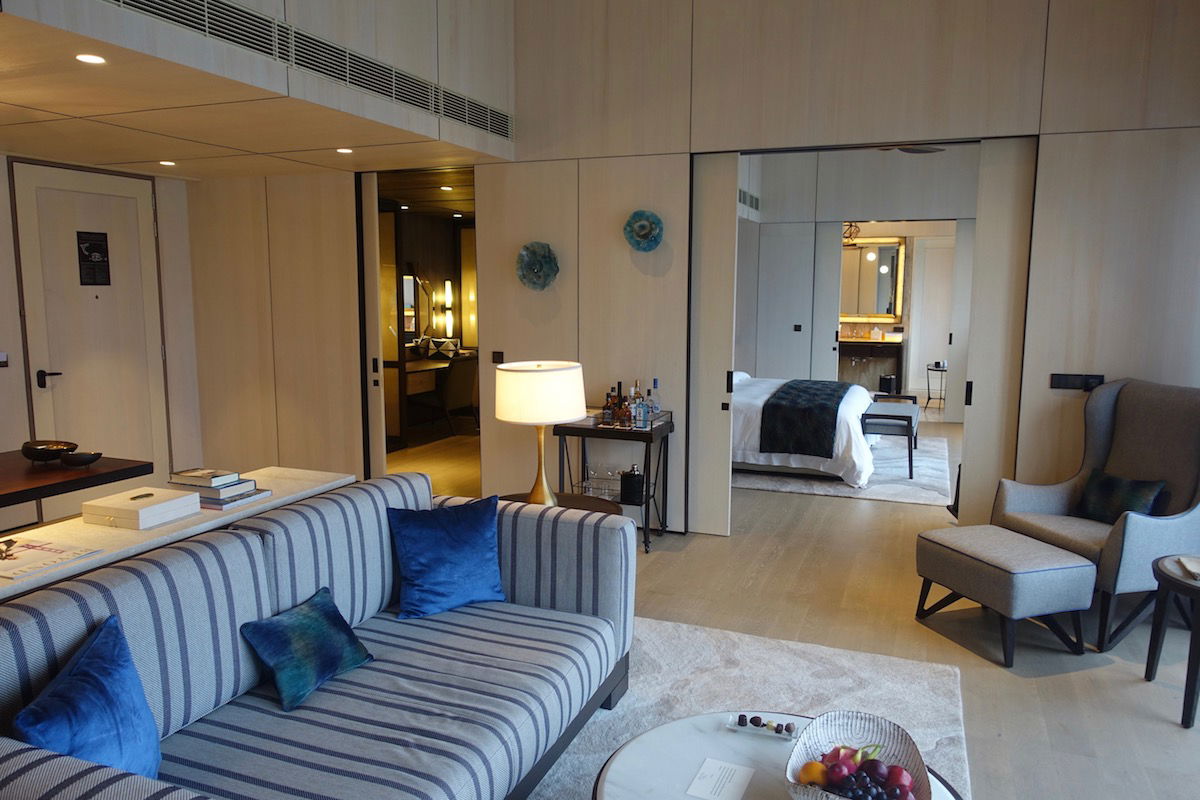 Anyone plan to take advantage of this St. Regis Maldives half board promotion?
(Tip of the hat to Frequent Miler)