You would think that at this point the UAE has enough airlines:
There are flag carriers Emirates and Etihad
There are two low cost carriers — there's FlyDubai based in Dubai, and Air Arabia based in Sharjah
Etihad has announced that they're working with Air Arabia to form a low cost carrier based in Abu Dhabi
Now it looks like another airline is setting up shop in the UAE.
SpiceJet To Launch Hub In Ras Al Khaimah
Ras Al Khaimah is one of the emirates in the very north of the country. It's about a 1hr drive from Sharjah, 1hr30min drive from Dubai, and 2hr30min drive from Abu Dhabi.
SpiceJet is an Indian low cost carrier (at this point the second largest airline in India), and they're planning on setting up a hub in the UAE, as reported by Gulf News.
The airport and airline have signed an agreement, which will see SpiceJet basing aircraft in Ras Al Khaimah as of December 2019. This is the first international hub for the airline, and the goal is to increase connectivity between India and Europe.
The airline says they see "tremendous potential" in the UAE, as they want to launch flights to Europe, but are finding Indian airports to be increasingly congested.
SpiceJet's longest range aircraft is the 737, and those planes can't fly nonstop from most points in India to most points in Europe. However, out of Ras Al Khaimah it is possible to operate to many points in Europe, allowing the airline to essentially operate one stop service between India and Europe.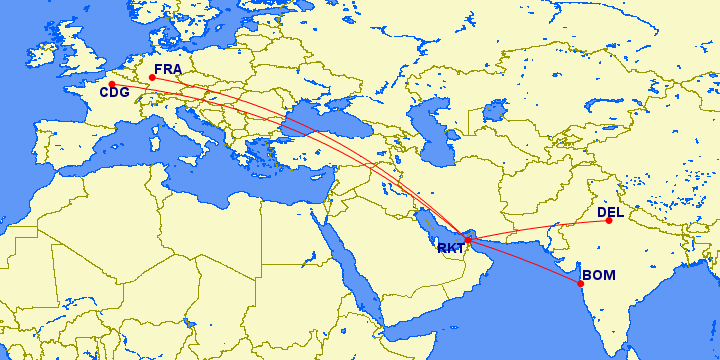 Now, without the 737 MAX the airline can't really fly to points in "far" Western Europe, though they can at least make it to Eastern Europe.
For example, a Ras Al Khaimah to London route would cover a distance of 3,250 miles, which is pushing it for a 737-800, but is possible for a 737 MAX 8.
FlyDubai's current routemap shows where they fly to out of Dubai with the 737-800, and you can expect similar range from flights out of Ras Al Khaimah.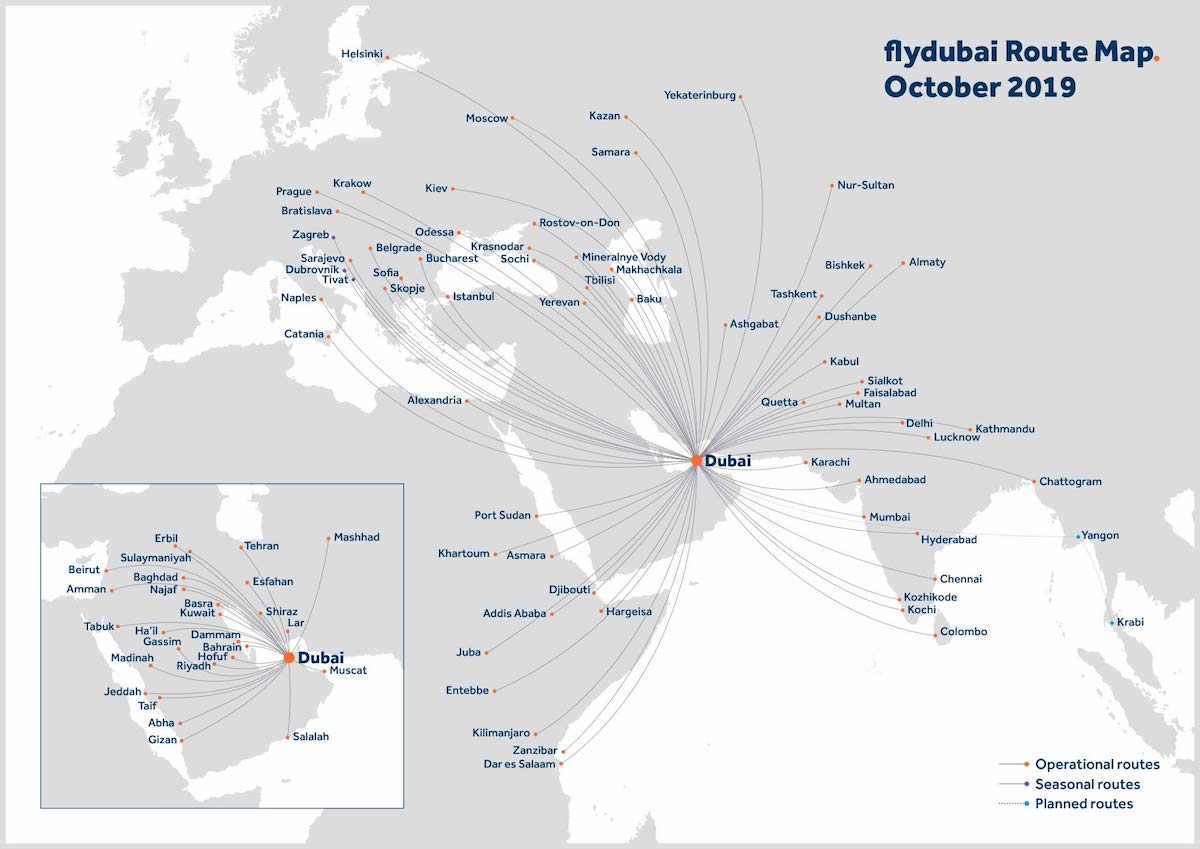 Bottom Line
I'm really not sure I fully understand the economics of this. SpiceJet is setting up a hub in the UAE, which would make them the fifth airline in the country.
Their plan is to connect India to Europe, though I'm not sure how exactly they're going to make that lucrative. Fares direct from India to Europe (or via all kinds of one stop routings) are already quite cheap, so I'm not sure how much cheaper they're going to make it.
That doesn't even factor in spending 10+ hours on a 737, which is something many will want to avoid.
I suppose there will also be a fair bit of demand between the UAE and India, especially among workers from India coming to the UAE. Then again, that's not exactly high yield traffic either.
I'll be curious to see if SpiceJet follows through on this, and if so, what exactly their UAE route network looks like.
What do you make of SpiceJet's Ras Al Khaimah aspirations?
(Tip of the hat to Vineet)