Southwest Airlines has raised the cost of alcoholic drinks onboard their flights as of yesterday, March 1, 2018. The airline hasn't raised the cost of their drinks since 2009, so this is the first time in almost a decade that the prices are changing. For years the airline advertised a "$5 Happy Hour, Every Hour," so I guess they'll have to rethink that slogan.
Per USA Today, going forward Southwest Airlines' drink pricing will be as follows:
Beer: $6 for Miller Lite or Dos Equis, $7 for premium beer, including Fat Tire, Lagunitas, and Leinenkugel's Summer Shandy
Wine: $6
Liquor: $7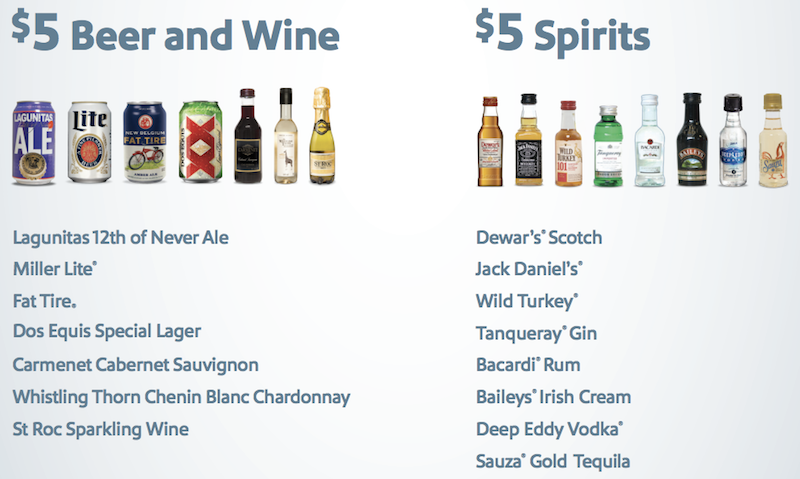 Southwest Airlines' old drink pricing & selection
Southwest Airlines is for the most part still priced lower than their competitors, in most cases charging $1 less per drink.
As before, Southwest Airlines drink coupons will continue to be valid for any alcoholic drink. These coupons are typically issued to those booking Business Select fares (they receive one that can be used same day), as well as to Rapid Rewards members after they take 10 one-way revenue flights (they receive four coupons). Historically Southwest Airlines also offers free drinks on certain days of the year, and there's no indication that will change.
So yeah, this certainly isn't a customer friendly change, though at the same time you can't really blame them for this price increase, given that they haven't increased prices in so long, and given that they're still priced lower than most of their competitors.
Will Southwest's drink price increase impact whether or not you buy a drink on your next flight?