On August 1, 2019, Sky Palace Airways became the latest airline to file with the US Department of Transportation for a certificate of public convenience and necessity.
The renderings of their cabins in the filing are incredible, and they sure live up to their "Sky Palace" name…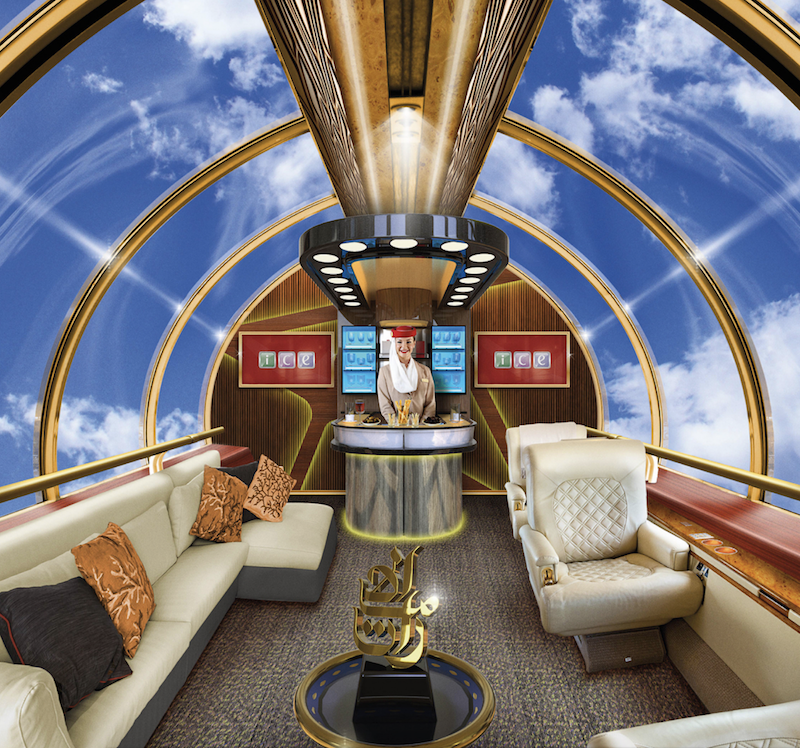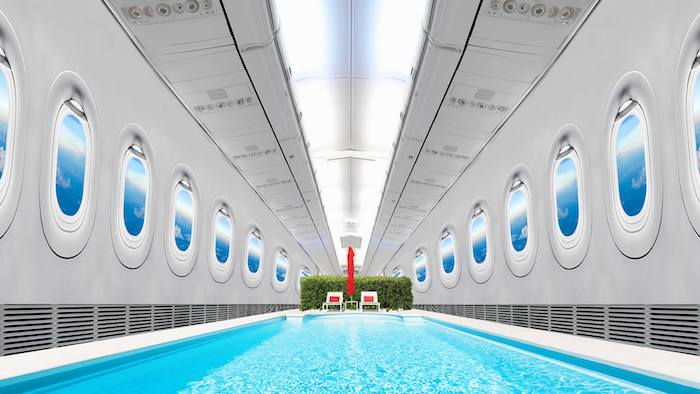 Okay, just kidding, that was an Emirates April Fools' joke.
So, what is Sky Palace Airways? I take special interest in this because the investors are from Tampa (which is where I lived more than anywhere else in my life), and include an insurance executive, as well as a surgeon and philanthropist.
What's their plan? According to their filing with the DOT:
They want to launch operations in January 2020
Their plan is to acquire two 777-200s at a cost of $11.5 million each; they say they have found suitable aircraft, and terms have already been negotiated
The filing states that the "maximum capacity of each plane is set at 400 seats"
They plan to be a charter operator, so they'll operate flights on behalf of other airlines
The airline believes that thanks to their low cost structure they can offer the most competitive charter rates available, both for Hajj charters, as well as through long term arrangements with airlines
The business side of this is interesting as well, and their plans are made clear in this filing:
The airline will finance their 777s through 10 year loans; they'll make a 20% down payment amounting to $4.6 million, and then will have about $102,000 per month in loan payments per aircraft
Sky Palace Airways expects to have contracts for 240 hours of revenue flying per plane per month, though conservatively is only counting on 150 hours of revenue flying per month
They expect to charge $7,500 per flying hour, not including fuel, passenger, or ground handling (which is the responsibility of the airline/organization on behalf of which they're operating the flight)
The airline expects to have three sets of crew per plane, so would have six captains, six first officers, and 27 flight attendants
The airline expects to make $5 million of profits in the first 12 months
Bottom line
I am slightly amused by the name "Sky Palace" for a charter operator, especially one that will have 777s that have up to 400 seats.
In general I actually think this airline might not be a horrible idea, which I wasn't expecting to say when I first saw the name of the airline? At a minimum, I think the concept of buying used 777s is underrated, given that they're just a tiny fraction of the cost of new planes, and they're relatively efficient.
All that being said, I do think Sky Palace may be a bit optimistic about their "worst case scenario." I'm not sure the charter business is quite as robust and reliable as they hope:
Yes, there are 787 engine issues, but that's a short term problem
When you're operating a charter plane, the challenge is that your configuration won't work for all airlines; so if they're going for a dense configuration, that will eliminate the possibility of working with many full service airlines
Many low cost carriers have been in financial trouble lately, and the leisure business is also highly seasonal
No doubt there's huge demand for Hajj charters, though I do find it interesting that even Hi Fly's A380 can't seem to find a contract there
I'll be curious to see if this airline does in fact launch operations, and if so, who their customers are.
What do you make of Sky Palace Airways?
(Featured image courtesy of Aeropoints)