I do love Singapore Airlines Suites Class, and find it to be one of the all around most impressive products. On a good day, service in Suites Class is the best offered by any airline.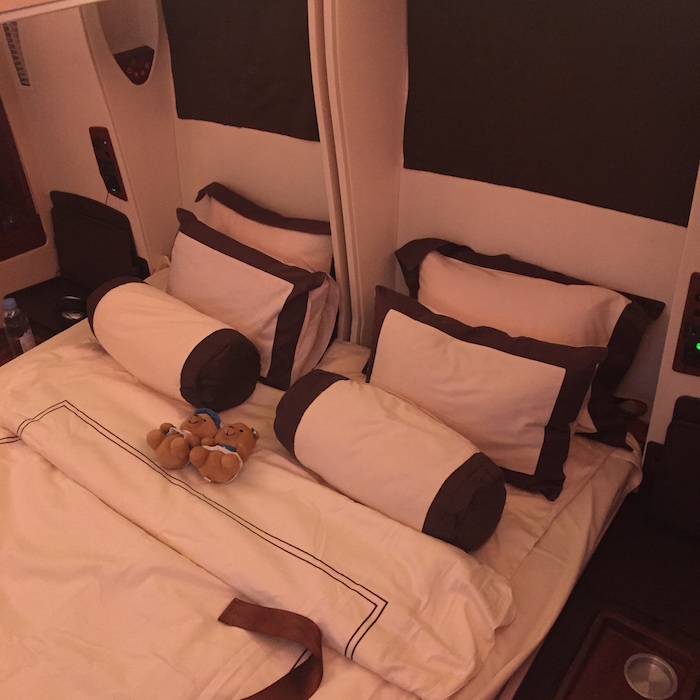 In terms of the soft product, perhaps what tickles me most about Suites Class is that you have your choice between Dom and Krug. And there's a certain sense of pride the cabin crew working the cabin get in serving it, in my experience.
When they ask if you'd like a glass of champagne before takeoff, they almost invariably have this smirk on their face as they say "and would you prefer Dom Perignon or Krug?"
Well, as someone who loves champagne and sweets, I'm extremely jealous of those flying in Singapore Airlines Suites Class from New York to Frankfurt tomorrow. In cooperation with New York's Gotham Bar & Grill, Singapore Airlines Suites Class passengers flying from New York to Frankfurt on Valentine's Day will receive handmade bonbons consisting of Dom Perignon and Krug.
Here's the video explaining the special surprise:
I'm not going to lie, I couldn't help but look at Suites Class award availability for tomorrow's flight, to see if there's any way I can change my plans around to get on the flight. Unfortunately the lowest award level is "Standard," which I'm not springing for.
But damn, doesn't that look delicious?
Anyone flying Suites Class from New York to Frankfurt tomorrow?
(Tip of the hat to View from the Wing)