A bit over a month ago, Singapore Airlines announced some radical changes to their route network to the Americas, including the following:
A daily nonstop San Francisco to Singapore flight launching as of October 23, 2016
San Francisco to Seoul to Singapore flight shifting to Los Angeles as of October 23, 2016
Los Angeles to Tokyo Narita to Singapore flight being downgraded from an A380 to a 777-300ER as of October 23, 2016
Barcelona to Sao Paulo flight being discontinued as of October 20, 2016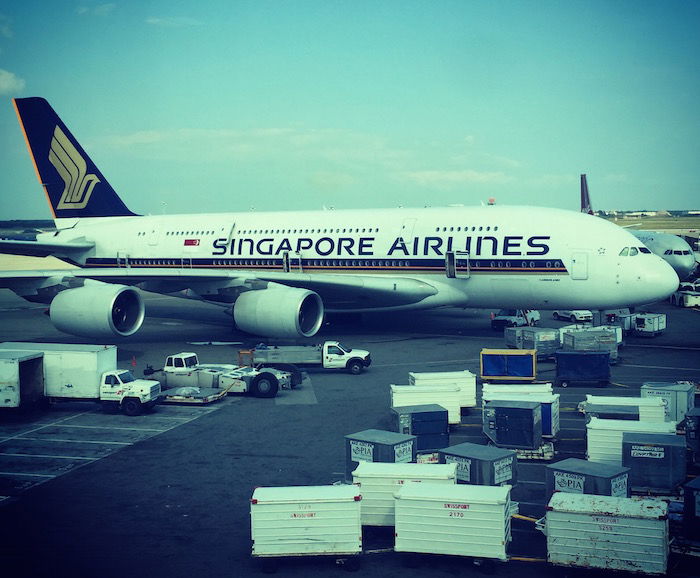 Los Angeles to Tokyo is being downgraded from an A380 to a 777
Interestingly they didn't announce any changes to their Houston to Moscow to Singapore flight, which came as a bit of a surprise. Not only is there a lot of reduced activity in the oil business, but beyond that the economy in Moscow seems to have gotten worse than most people anticipated.
Keep in mind that as of now all of Singapore Airlines' flights between the US and Singapore are one stop, so they operate via a third country, given the distance between the US and Singapore. As a result, when Singapore Airlines picks a new route they're trying to choose US cities with a lot of demand for travel to Singapore, but also cities with a lot of intermediate demand between the US and the stopover point, so they can really maximize year round yields and loads.
With that in mind, it's surprising that the Houston to Moscow flight has stuck around. If you look at the loads on the flight, you'll notice that first & business class typically go out with a lot of empty seats (Ford and I flew from Moscow to Houston yesterday, and we were the only first class passengers).
With that in mind, it looks like Singapore Airlines may soon be cutting their Houston to Moscow to Singapore route, and replacing it with a Houston to Manchester to Singapore route. As of now this is just a rumor, but I've now heard it from multiple sources (including one I know personally who is very reliable).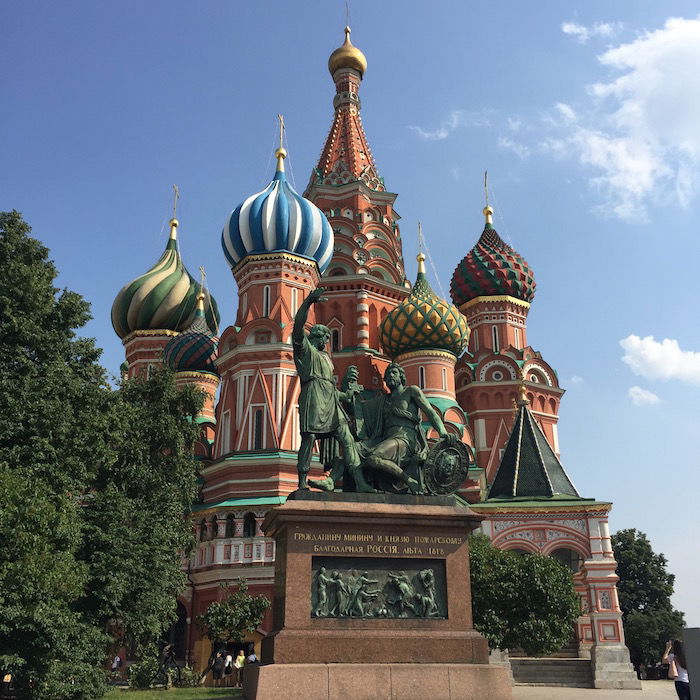 Moscow, Russia
So let's go based off what delta154 on FlyerTalk says, which matches what I've heard otherwise, though is also very much subject to change:
Singapore to Manchester to Houston should launch around March 1, 2017
The current flight through Moscow operates 5x weekly, though with the new flight will operate daily
Presently Singapore Airlines operates a Singapore to Munich to Manchester flight, so the "tag" flight from Munich to Manchester will be cut
This route is formally expected to be announced in a couple of months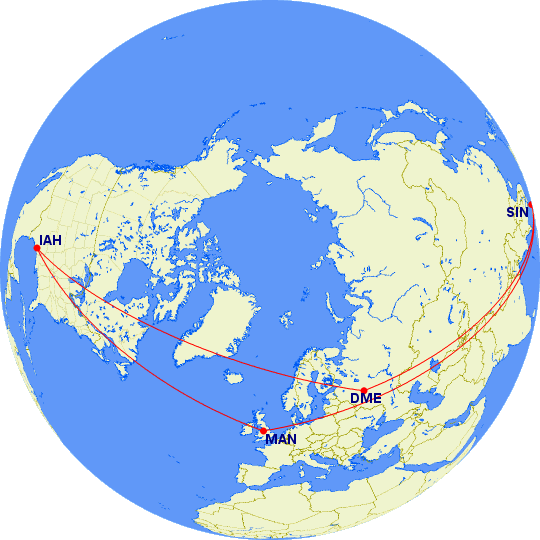 According to the poster, the schedule for the new flight will be as follows:
SQ62 Singapore to Manchester departing 2:30AM arriving 8:10AM
SQ62 Manchester to Houston departing 9:40AM arriving 2:05PM
SQ61 Houston to Manchester departing 5:40PM arriving 8:35AM (+1 day)
SQ61 Manchester to Singapore departing 10:05AM arriving 6:15AM (+1 day)
While Manchester is a sizable market as such, my first thought was that Manchester isn't a Star Alliance hub, so it seems like an odd market to choose as an intermediate point. Wouldn't it make sense to launch a route through an intermediate point that's a Star Alliance hub? How about Houston to Zurich, Houston to Brussels, or Houston to Vienna, for example?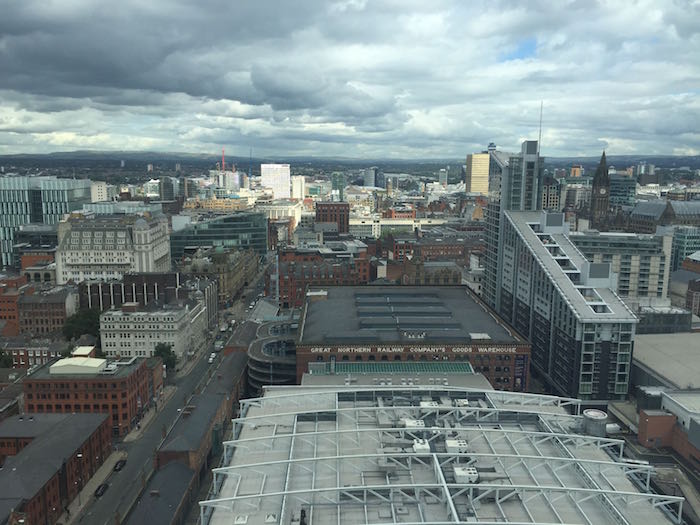 Manchester, UK
But then it started to make a bit more sense. While Singapore Airlines has long been in Star Alliance, they've very much taken an isolationist approach, and largely haven't played nice with their partners, including United. However, the two airlines are finally restoring many codeshares.
As part of that, I suspect United would be much happier putting their code on a Houston to Manchester flight, one where they truly can't otherwise compete out of Houston (they operate Houston to London, but don't have any partner airlines flying from London to Manchester, for example).
Manchester as such is a market with good demand, presumably both from Houston and Singapore, so when you combine that with the through traffic they can get from Houston to Singapore, this route may very well do much better.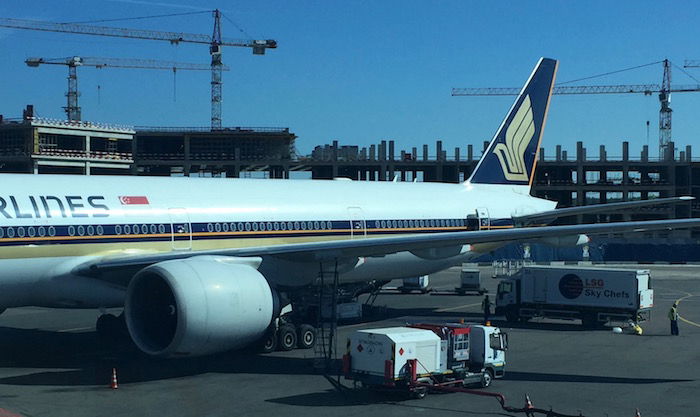 Singapore Airlines 777 at Moscow Airport
Bottom line
Singapore axing their Houston to Moscow flight hasn't yet officially been confirmed, and all of this is still subject to change. However, given the economy in Russia, I'm not surprised to see Singapore Airlines looking elsewhere. Hopefully they keep a 777-300ER on the route, so that it will continue to have first class. Singapore charges just 57,375 KrisFlyer miles for a first class award between Houston and Moscow, so that would be a great deal on miles between Houston and Manchester.
Would you like to see Singapore switch their Houston to Singapore route to operate via Manchester instead of Moscow?
(Tip of the hat to @leops1984)