2020 continues to be full of surprises in the airline industry…
Singapore Airlines' business class amenity kit quirk
Singapore Airlines is known for having one of the world's best business class products, but historically the airline hasn't offered amenity kits. That seems strange on the surface, since amenities kits in business class on long haul flights are almost a basic expectation.
Instead, on long haul flights the airline has offered slippers, eye shades, and socks. Then the lavatories would be stocked with most of the items you'd usually find in amenity kits, like dental kits, combs, etc.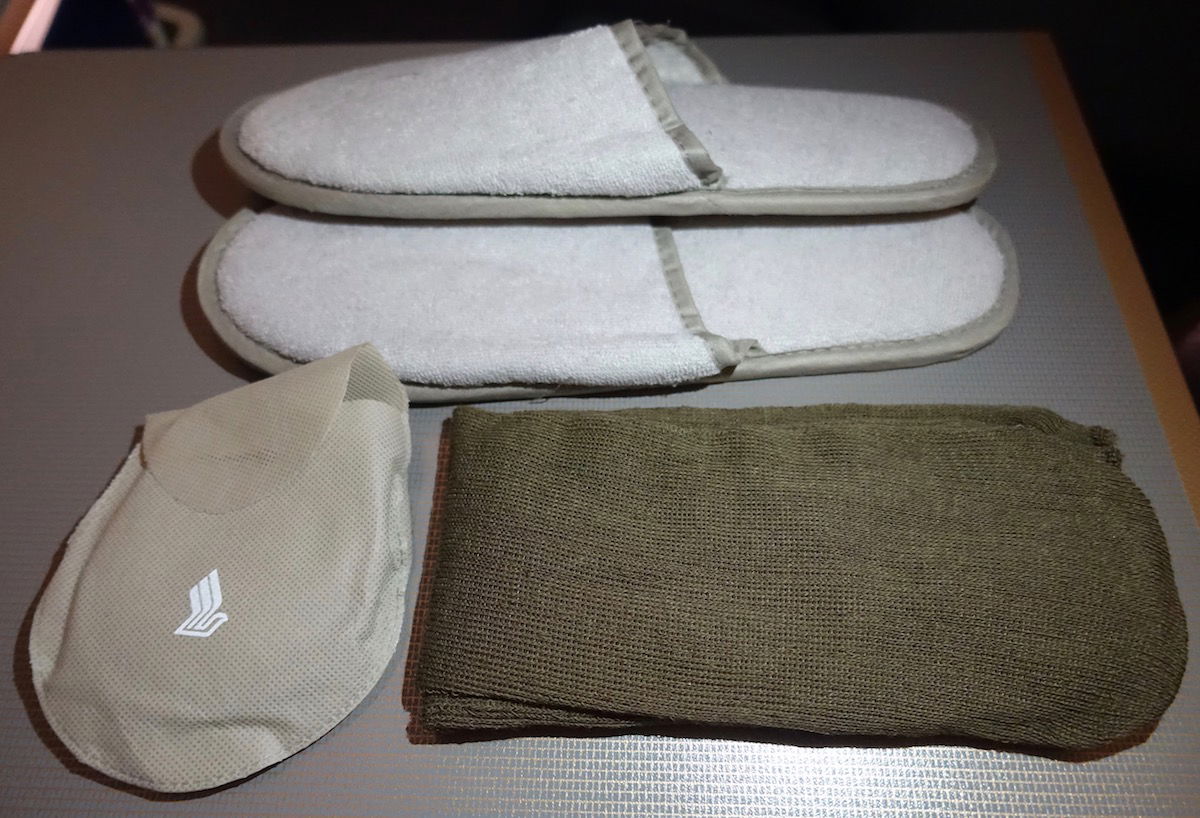 Singapore Airlines' business class slippers, socks, and eye shades
On Singapore Airlines' relaunched longest flights between Singapore and Newark, the airline was almost starting to warm up to the concept of offering amenity kits. Flight attendants came around with baskets where you could choose the items you wanted, and then there was an even a pouch you could place the items in. This suggested that the airline has been working towards introducing amenity kits.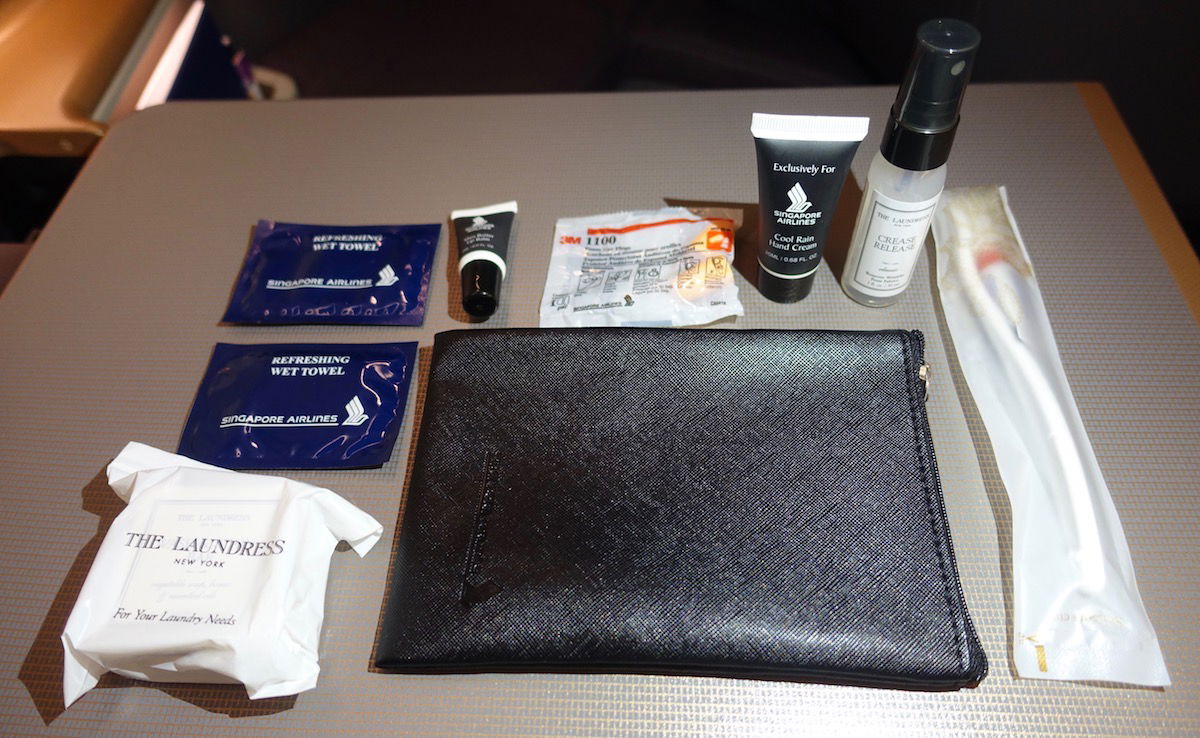 Business class amenities on Singapore Airlines' longest flight
Why hasn't Singapore Airlines historically offered amenity kits?
Offering them costs millions of dollars per year, and the airline thought money could better be spent on the passenger experience in other ways
With most other airlines offering amenity kits, it's not an area where the airline could even really differentiate itself
Many passengers simply leave them behind, and they're wasteful
I both agree and disagree with this perspective:
I'm not sure I buy that other airlines offer them, and therefore it can't be a competitive advantage; other airlines also offer food, drinks, Wi-Fi, entertainment, etc., but that doesn't stop Singapore Airlines from offering those things either
I do agree that amenity kits are rather wasteful, since you do see a lot of them left behind
Well, it looks like Singapore Airlines has had a change of heart on amenity kits…
Singapore Airlines introduces business class amenity kits
Singapore Airlines recently announced a series of "Discover Your Singapore Airlines" experiences, and with the announcements of one of the packages, the airline revealed that it would be introducing amenity kits in business class:
"Enjoy our specially designed Lalique amenities or be the first to receive our Business Class Penhaligon's amenity kit."

It's interesting that this is the first announcement of Singapore Airlines finally introducing business class amenity kits.
A photo of the Penhaligon's amenity kit shows that it contains lip balm, hand lotion, and face mist.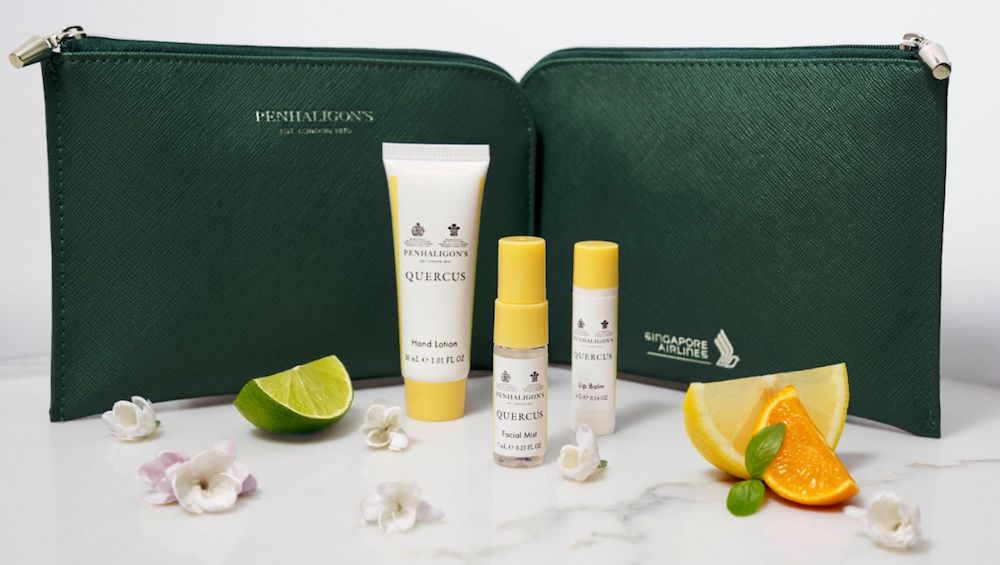 Singapore Airlines' new business class amenity kit
It's expected that the airline will reveal more details about the amenity kits soon. I'll be curious to see if the kits just contain the above three items, and they continue to distribute socks and eyeshades separately, or if everything will be put in the kit.
On the one had, 2020 seems like a strange year to invest in something like this. On the other hand, maybe coronavirus actually increased the usefulness of amenity kits:
It's no longer as sanitary to offer amenities in communal spaces, like the lavatories
Amenity kits allow the airline to reduce contact between passengers and crew, so that individual amenities don't have to be handed out
Bottom line
Singapore Airlines will finally be introducing amenity kits in business class. Many have been surprised that one of the world's top airlines didn't offer amenity kits, but that's now finally changing. We should find out all of the details about the kits soon, including which flights will receive them.
What do you make of Singapore Airlines introducing business class amenity kits?
(Tip of the hat to The Milelion)