Yesterday Tiffany shared the sad news that Chase Ultimate Rewards and Korean Air SkyPass will be cutting ties as of August 25, 2018.
Why are Chase and Korean Air cutting ties?
Chase and Korean Air say that this was a "mutual decision." Ultimately we'll never really know why they're really ending their partnership. My guess is simply that there wasn't much in this partnership for Korean Air.
With how these partnerships work, the company running the transferrable points currency typically pays a fixed amount per point when you transfer over points. It's my understanding that the amounts they pay partners varies, so I'm not sure if the two companies couldn't agree on a new price, or if Korean Air just generally wasn't open to extending their partnership.
Some frequent flyer programs, like Avianca LifeMiles, United MileagePlus, etc., are run like independent businesses, where they're profitable in and of themselves.
That's not really the case at Korean Air SkyPass, which is run like more of a traditional loyalty program. Korean Air has been such a valuable program thanks to the ability to redeem miles for first class travel on Korean Air and some other SkyTeam partners.
Chase paying them around 1.5 cents per point when most people were likely redeeming for international first class was probably something they didn't find to be worthwhile.

Korean Air SkyPass is the best program for booking Saudia first class
Why I'm especially bummed about this partnership ending
I recently wrote about my take on the three major transferable points currencies. As I explained, Korean Air SkyPass is in my opinion one of the most valuable transfer partners for Chase, and along with World of Hyatt, it's why I value Chase points so much.
With Chase and Korean Air cutting ties, their only unique and valuable transfer partners are World of Hyatt and United MileagePlus, and I'd argue United's program isn't actually that great.
So this is a big blow to the value of Ultimate Rewards points, especially when you consider that they don't ever offer transfer bonuses, unlike Amex Membership Rewards and Citi ThankYou.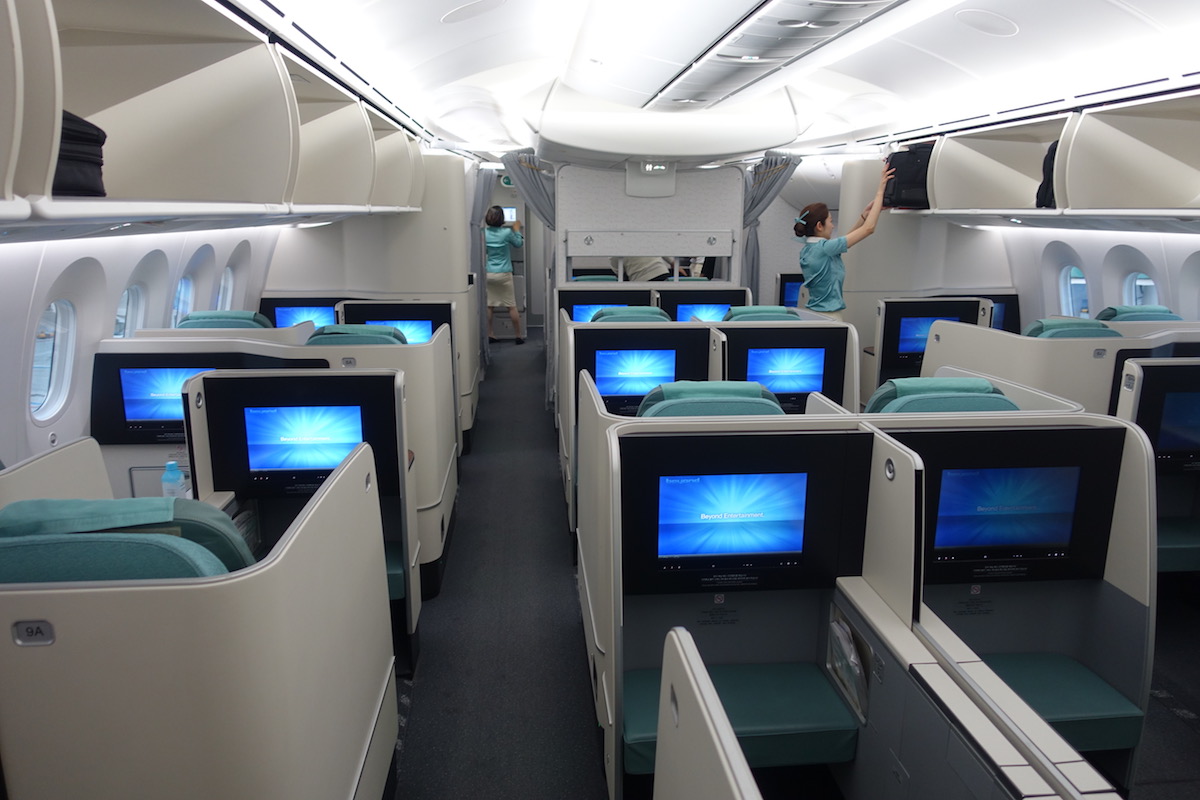 Korean Air has an excellent business class product
Should you speculatively transfer points to Korean Air?
This is something I'm asking myself right now. I have a sizable balance of Ultimate Rewards points, and I really value Korean Air as a partner.
On one hand, a large part of the value you get from transferable points comes from their flexibility, and when you transfer them to one partner, you lose that flexibility.
On the other hand, Korean Air SkyPass allows some unique redemptions, they're excellent about providing advance notice of program changes, and their miles are valid for 10 years. So if you do have to transfer miles to a specific program, Korean Air SkyPass is about as reliable as frequent flyer programs get.
One of the major restrictions with Korean Air SkyPass is that you can only redeem miles for immediate family members, which includes "spouses, children, parents, siblings, parents-in-law, sons-in-law, daughters-in-law, grandparents and grandchildren."
So I guess the good news is that Ford and I are soon getting married (I knew there was a benefit to that!). It seems like they require the following documentation:
For other nationals, legal documents such as family registers, resident registration, birth certificates, marriage certificates, etc. that indicate birth dates and family relations of applicable members.
I'm curious, though — has any same sex couple gone through the process of registering a family account with Korean Air? I assume a marriage certificate is a marriage certificate, but I'm not sure Korea views it the same way.
So yeah, personally I'm very tempted to transfer some points to Korean Air for future redemptions in first class, given their excellent award availability and solid first class product.
The issue is that I don't know how many points to transfer, and I feel like I need to be pretty exact with that, since I'll have a hard time topping off an account efficiently once this partnership ends.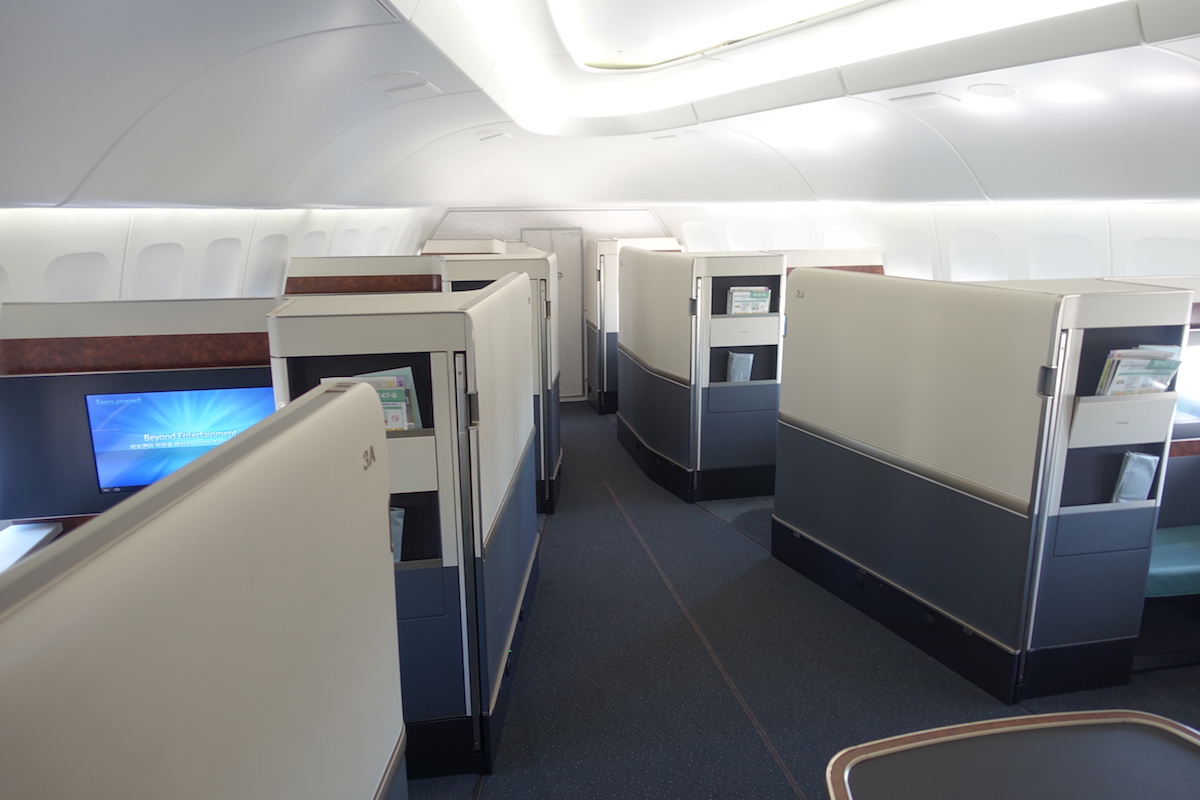 Korean Air 747-8 first class
Bottom line
Chase losing Korean Air SkyPass as a transfer partner is a huge loss. I really hope that Chase adds some more valuable transfer partners, given that they have fewer than Amex and Citi.
Personally I'm leaning towards speculatively transferring some points to Korean Air SkyPass. I'm not sure if I should transfer 160,000 (enough for two one-way first class tickets to parts of Asia), 320,000 (enough for two roundtrip first class tickets to parts of Asia, or even to the Middle East), or what.
Do you plan on transferring Chase points to Korean Air before this partnership ends?