As of earlier this week it's possible to convert Virgin America Elevate points into Alaska Mileage Plan miles at a 1:1.3 ratio. This follows Alaska's takeover of Virgin America closing about a month ago. Points convert almost instantly, though the catch is that conversions are one-way — you can convert Virgin America Elevate points into Alaska Mileage Plan miles, but can't convert Alaska miles into Virgin America points.
I've seen a countless number of comments from readers who feel screwed by this deal, though. Take this comment, for example:
This is a bait and switch scam if you are Virgin Elevate Member. I converted my points today thinking I was getting a 30% bump for it, which I did when the points were converted to miles. However the devil is in the details. When I later checked out a flight I was looking at, I noticed this is where the scam is.

Flight booked with Virgin Elevate Point… 3322 Points.
Flight booked with Alaska Mileage Points… 15000 Miles.

Both are the exact same flights/Airline. Alaska is really screwing people on this, cause if this was even an even 1 for 1, the flight should be 4319 miles.

So in other words, Alaska is stealing the value of your points.
Is converting Virgin America points into Alaska miles a "scam?"
Personally I don't think it's a "scam" at all, and also don't think that Alaska is "stealing" the value of points. Instead I think the problem is that a lot of people are converting points without understanding the differences between the two programs. To start, there are a few things to understand:
Virgin America Elevate points can be converted into Alaska miles, but Alaska miles can't be converted into Virgin America points, so don't convert points unless you have an immediate use in mind
You can convert points at any point with the 30% bonus; this isn't some limited time promotion, and the Virgin America Elevate program isn't going anywhere in the near future
Alaska isn't giving a 30% bonus on Virgin America points conversions out of the kindness of their heart, but rather because they acknowledge that Virgin America Elevate points are more valuable; so don't view this as Alaska giving you a "free" 30% points bonus
The Alaska and Virgin America programs work very differently; Virgin America's program is revenue based, meaning the number of points required for an award is based on the cost of a ticket, while Alaska's program is based on a traditional award chart, meaning the number of miles required depends on award availability rather than the cost of a ticket
Examples of the relative advantages of each program
It's now possible to redeem Alaska miles for travel on Virgin America, so let's take a flight between Los Angeles and New York as an example.
A one-way first class ticket costs just 25,000 miles. When you factor in the 30% bonus when converting those points from Virgin America, that's the equivalent of 20,000 Elevate points.
Want to book those tickets directly with Elevate points? Those same flights would cost 77,359 Elevate points.
That means Alaska charges only about a quarter the number of points that Virgin America would directly, which is an incredible value. That's because the one-way paid cost is ~$1,600, and the Virgin America Elevate pricing is based on that.
On the other end of the spectrum, take the below Alaska Mileage Plan award on Virgin America between Los Angeles and Dallas, which would cost 12,500 miles.
Booking that same ticket through Virgin America would cost just 3,370 points, which is less than half the price even when you factor in the 30% bonus.
It's that much cheaper because the revenue cost of the ticket would be only $84, meaning you're getting a better value through Virgin America's program.
If you're redeeming on partner airlines, also keep in mind that the two airlines have very different partners. Alaska has the following airline partners:
Meanwhile Virgin America has the following airline partners: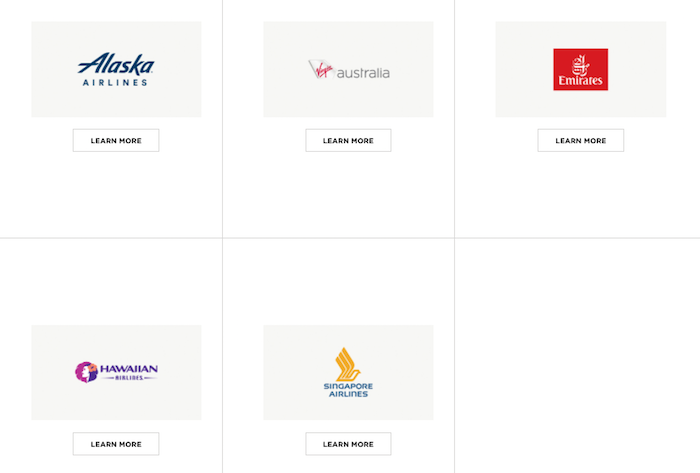 In general I think Alaska's partners are significantly more valuable, though if you're trying to redeem for Virgin Australia business class, for example, Elevate is going to be much more useful.
Bottom line
Converting Virgin America Elevate points into Alaska Mileage Plan miles can represent a fantastic value. Given the option, I'd absolutely take 1.3 Alaska miles over 1 Virgin America point. However, once you make the transfer, it can't be undone.
That's why you should not convert Virgin America Elevate points into Alaska Mileage Plan miles unless:
You have a specific, short term use in mind
You fully understand the differences between Alaska Mileage Plan and Virgin America
The Elevate program is sticking around for now, and the 30% bonus on transfers isn't going anywhere. Don't give yourself less flexibility by transferring points yet, unless you're ready to book an award through Mileage Plan.