One of the flights that fascinates me most is Air Canada's service between St. John's and London Heathrow.
For those of you not familiar with St. John's, on a transatlantic flight it's the city you usually see on the Airshow right as you get your buzz on. 😉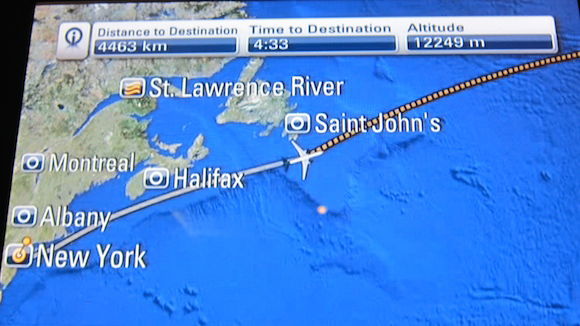 It has been operated seasonally over the summer months for several years, and is the shortest scheduled transatlantic flight in the world. At just ~2,300 miles, it's blocked at ~5 hours eastbound and ~5.5 hours westbound.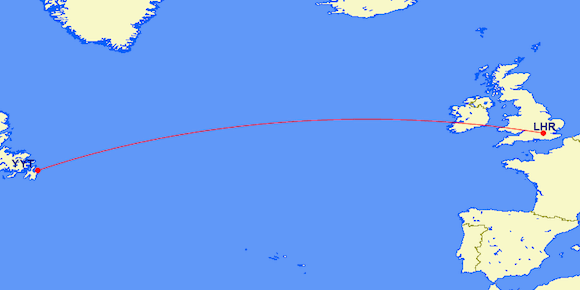 It's also unique in that it's operated by an Air Canada A319, which has the standard domestic/transborder configuration, featuring 14 seats in business class and 106 seats in economy class. So it's not Air Canada's standard longhaul service.
While historically this route was only offered in summer, it will soon be going year round. Starting October 26, 2014, St. John's to London Heathrow route will operate Mondays, Thursday, and Saturdays, with the following schedule:
AC822 St. John's to London departing 12:40AM arriving 9:15AM
AC823 London to St. John's departing 11:05AM arriving 1:05PM
Award availability on the route is very good in both business class and economy, during peak summer dates (when the flight is daily) and off season.

I'm keen to try the service, even if it's just a "standard" domestic product. I do wish I had booked this flight back when US Airways was still in the Star Alliance, as there aren't really any great "value" awards that can be booked on this route.
Interestingly they charge roughly the same for this route as other transatlantic routes. If you're redeeming Aeroplan miles, the fuel surcharges on the route are $800+ roundtrip, so no less than any other transatlantic flight, despite how short it is and that it features their domestic product.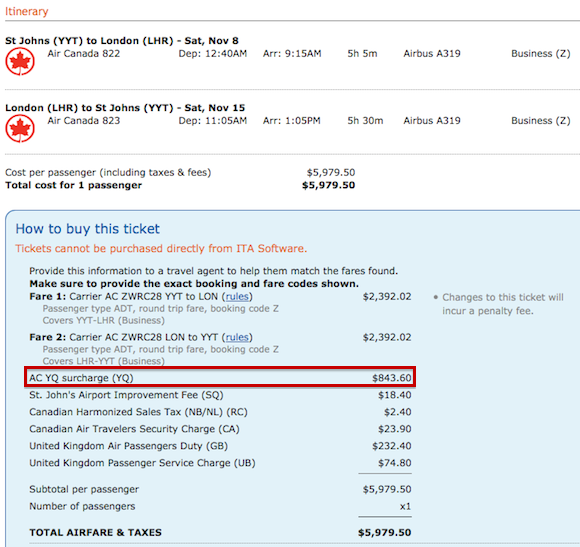 So not sure how I should fly it, but I really do want to…
Has anyone flown the route? If so, how was it?
(Tip of the hat to Ghetto IFE)