Canadian options for no-foreign-exchange-fee credit cards are few and far between, particularly since Chase exited the Canadian market so decisively that it actually forgave any remaining charges or debt on its foreign-exchange-free Amazon and Marriott offerings.
For the major Canadian banks, no-forex cards are a new frontier, and one of the first options on the market is the Scotiabank Passport™ Visa Infinite* Card.
Scotia Passport Infinite Basics
This card is available to applicants with a minimum income of $60,000, household income of $100,000, or at least $250,000 in assets under management. It also has a minimum limit of $5,000.
Scotia Rewards Points And Bonuses
The Scotia Passport Visa Infinite Card will earn you Scotia Rewards points at a general rate of one point per dollar spent. This rate doubles for purchases on groceries, dining, entertainment, and "daily transit" purchases such as buses, trains, and taxi fares up to a limit of $50,000 annually in those categories combined, after which the general rate applies.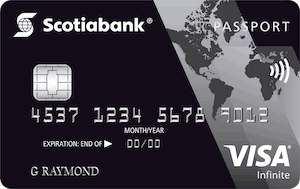 Put $1,000 on the card in the first three months, and you qualify for a welcome bonus of 25,000 additional Scotia Rewards points.
Annual bonuses beginning at 10,000 Scotia Rewards points are also available if you put more than $40,000 on the card in each 12-month period.
Annual Fees
The annual fee is $139, which includes one Supplementary Card. Additional authorized users can be added for $50 each.
Finally, the primary cardholder earns points on purchases made through any supplemental cards on the account.
No Foreign Transaction Fees
Did I mention that this is a no foreign transaction fee credit card in Canada?
You will not be charged a Foreign Currency Conversion mark-up on foreign currency purchases whether you make them online or outside of Canada. Only the exchange rate applies.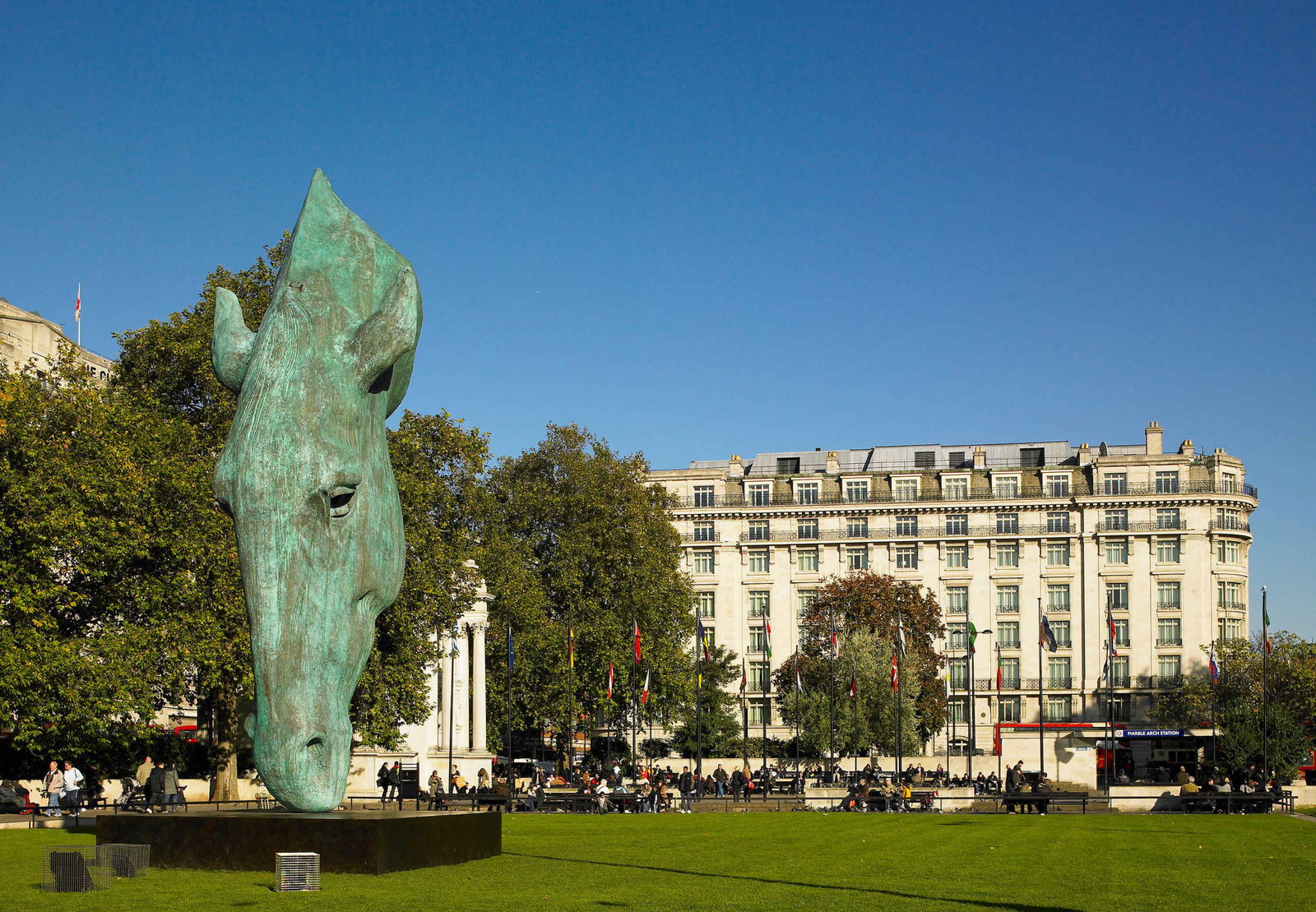 Scotia Passport Infinite Benefits
Honestly, the main benefit of this card is the lack of foreign transaction fees, but there are a couple others worth being aware of.
Priority Pass
One of the benefits offered by the Scotia Passport Visa Infinite Card is a complimentary Priority Pass membership and six free passes to Priority Pass airport lounges.
For those without the status to regularly access airline lounges, Priority Pass lounges definitely improve the airport experience. Even for travellers who do have airline lounge access, depending on the airport, the flight, and the time of day, a Priority Pass lounge pass can come in handy.
It's important to understand what this benefit actually means. Priority Pass's model is to sell memberships, and then sell lounge visits to its members. The Scotia Passport Visa Infinite Card benefit, in addition to providing you with six lounge access passes, would also give you access to purchase more lounge visits as a member.
Insurance Benefits
The Scotia Passport Visa Infinite Card carries with it all the standard travel insurance protections that you would expect from a major bank's Visa offerings, including emergency medical, trip cancellation/interruption, flight delay, lost or delayed baggage, accident, rental car loss or damage, and hotel burglary coverage.
Purchases on your Scotia Passport Visa Infinite Card are covered against theft, loss, or damage for 90 days, and most also have price drop coverage for 60 days after purchase.
Also, in case you have forgotten, this card has no foreign exchange fees.
How Do Scotia Points Work?
There are a few ways to use Scotia points, with (conveniently) the best options being towards travel.
Travel Redemption
Scotia Rewards Points can be applied towards travel in a couple of different ways. One is by booking directly through the Scotia Rewards Travel Service. The redemption rate is a straight one cent per point conversion, and the website is fairly friendly to use.
The other option, which gives you the same bang for your points without changing your booking habits, is to apply the points to credit you for past travel purchases made on the Scotia Passport Visa Infinite Card. Scotiabank uses merchant codes to pull eligible purchases from your statements, and you can apply your points to them directly.
SCENE Points Redemption
If you don't want to use your Scotia Points for travel, another option is to redeem them for Cineplex SCENE points and catch a flick.
A general admission ticket costs $13.99, or 1250 SCENE points. Since Scotia Rewards Points transfer to SCENE at a 0.77 rate, it will cost you 1623 Scotia Rewards Points to buy a general admission movie ticket. That's a 0.86 cent per Scotia Reward Point return.
Other Redemption Options
Technically, you can also apply your Scotia Points against your statement beyond purchases that are eligible for travel redemption. 3,000 points will get you a $20 credit on your statement, for a lower redemption rate than even the SCENE conversion. At the highest end, you can trade 62,500 Scotia Rewards Points for a $500 credit, so the value of this redemption option varies from .67 cents per point to 0.8 cents per point. Not exactly a stellar return.
It is also possible to purchase goods directly with your Scotia Rewards Points through the Scotia Rewards website. Again, however, the redemption rate hovers around 0.7-0.8 cents per point.
Scotia Passport Infinite Summary
Overall, the Scotia Passport Visa Infinite Card has one stand-out feature: no foreign transaction fees. It is one of the only major bank offerings in this respect on the Canadian market.
If you do enough foreign spending to justify a separate card, the Scotia Passport Visa Infinite Card may be for you. Even then, I would probably recommend keeping it in your passport wallet and charging your in-country purchases on another card.
If you want to learn more about the Scotiabank Passport™ Visa Infinite* Card or apply, follow this link.