Last month SAS announced an innovative new route, which finally became bookable yesterday.
SAS will be launching 6x weekly service (every day except Saturday) between Houston and Stavanger, Norway, as of August 20, 2014. The route will be operated by a wet leased PrivatAir Boeing 737-700, featuring an all business class configuration. The aircraft will feature just 44 seats spread across 11 rows.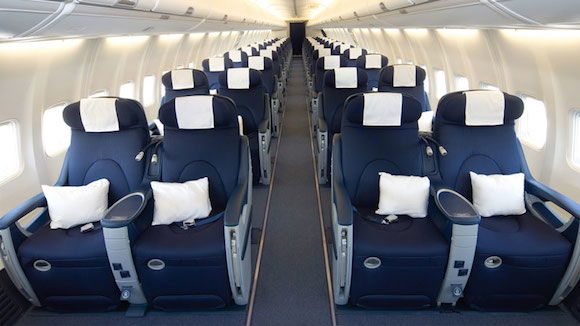 The schedule for the new route will be as follows:
SK951 Stavanger to Houston departing 4:00PM arriving 7:40PM
SK952 Houston to Stavanger departing 9:35PM arriving 2:30PM (+1 day)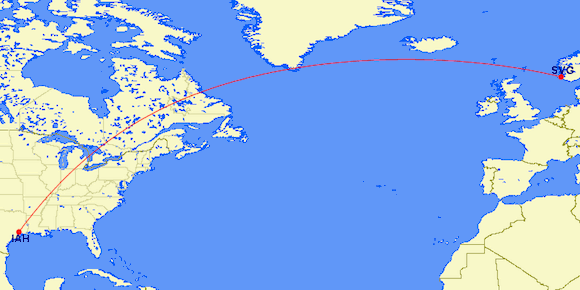 The flight is blocked at 9hr55min eastbound and 10hr40min westbound, so as far as I know is the longest 737 route in the world.
Obviously SAS is going after the oil & gas market with this route, and is probably creating the single "longest" and "thinnest" route in the world:
"The route we have established is a tailored product for a defined market with particular travel needs," says Rickard Gustafson, President and CEO of SAS.
I love innovation so certainly hope it works out for them. I'm sure they'll do well with the yields on the route, though is there enough demand to fill 250+ seats in each direction every week? I guess time will tell.
The last time I flew PrivatAir was back when they operated an A319 between Newark and Dusseldorf on behalf of Lufthansa. The seats were angled and not especially comfortable. Then again, all business class service is pretty neat.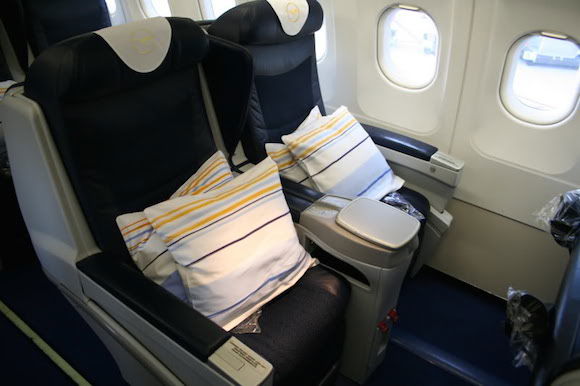 PrivatAir all business class A319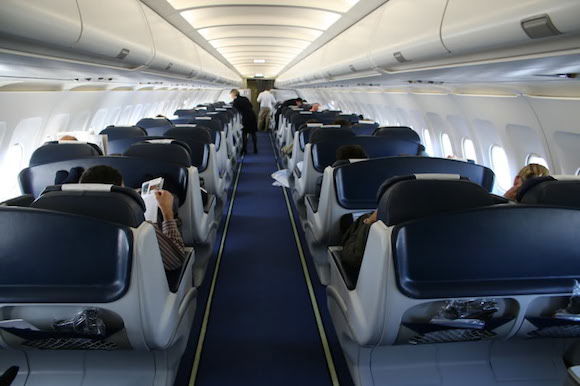 PrivatAir all business class A319
I'd be curious to try out the route, though unfortunately it doesn't look like any award availability has been loaded yet. This would actually be an interesting route to fly using Air Canada Aeroplan miles. That's because SAS is one of the few carriers on which Aeroplan doesn't impose fuel surcharges, so you'd pay just 45,000 Aeroplan miles one-way for a business class ticket. That being said, since this is a wet leased service, maybe they just won't release any award space. Here's to hoping they do!