Holly Hegeman of PlaneBusiness Tweeted the following yesterday, regarding the American Airlines Annual Leadership Conference:
Reports coming from @AmericanAir ALC: Segmentation is the word. More levels at the top of AAdvantage, and details on low fare price product.

— Holly Hegeman (@PlaneBusiness) February 17, 2016
On one hand we don't actually know anything beyond that. On the other hand, this is at least a reputable source, and the information is clearly coming from American.
So I figured it would be fun to speculate a bit. Again, this is completely baseless, but for a lot of us this is what we enjoy talking about, so we might as well do some speculating… right?
The most interesting thing about the above statement is the possibility of American adding more levels at the top of AAdvantage.
The possibility of this follows some major changes to the AAdvantage program coming with the 2016 program year, including the following:
The number of systemwide upgrades Executive Platinum members earn being cut from eight to four
Redeemable miles being issued based on revenue rather than miles flown starting in the second half of the year
Increased elite qualifying mileage earning for travel in paid premium cabins
An award chart devaluation, with some awards going up in price by ~65%+
So what further changes could American be considering? Total speculation on my part, but I think there are two possibilities which are most likely. I'd note that I can't imagine they'd implement them for this program year, but rather they'd kick in starting in 2017 at the earliest.
Possible changes include:
The introduction of a fourth elite tier
This seems the most likely to me.
Before American and US Airways merged, US Airways had four elite tiers, at 25K, 50K, 75K, and 100K elite qualifying miles. I was a bit surprised when the new program didn't have a fourth tier, since there is a huge gap between 50K and 100K miles. Furthermore, American is being led by US Airways' former management, and there's an inherent bias for the incoming management's policy to be the "standard." I would guess part of the reason they didn't want to add a fourth tier is because they wanted to keep things as simple as possible while the integration was underway, though all along I thought there was a chance they'd introduce a new tier.
However, if they do introduce a new fourth tier, I suspect they may change the "goal posts" around a bit, and follow Delta's lead, with tiers at 25K, 50K, 75K, and 125K, especially since they just made elite qualification easier with the elimination of elite qualifying points, and the increase in elite qualifying mileage earning.
If they make this change, I'm guessing they'd only issue the four systemwide upgrades at 125K elite qualifying miles.
Making the qualification criteria for Concierge Key official
American has their invitation only Concierge Key, though the requirements aren't published. Given the progression of the industry in trying to encourage more "profitable" behavior, it wouldn't surprise me if American does something to make Concierge Key status more "official." In other words, there's not any formal recognition as of now for those who earn a disproportionate number of elite qualifying miles, or otherwise spend a disproportionate amount. Sure, you might get Concierge Key, but it's not a guarantee.
Why not publish criteria for marginal recognition for those who spend a certain amount or earn a certain number of elite qualifying miles?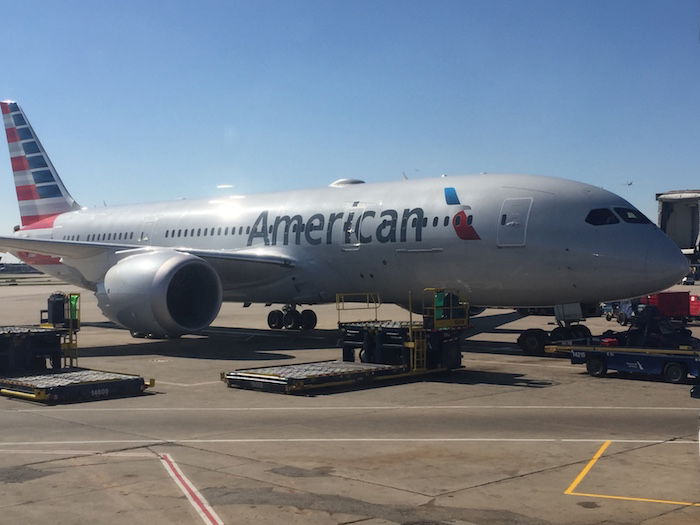 Bottom line
It's all speculation at this point, though I think it's interesting to at least bring up, given that it's clearly something American is discussing.
Personally I'm not too pessimistic about the possibility of these changes. I think American has done enough damage to their program with the 2016 changes, and I think the changes "align" them pretty well with the competition. I don't think they want to do anything which will further degrade the value of the program.
What changes do you see American making to their top tier status?