Via ch-aviation, it appears as if Royal Jordanian is eying new service to the US, specifically to Los Angeles and Miami.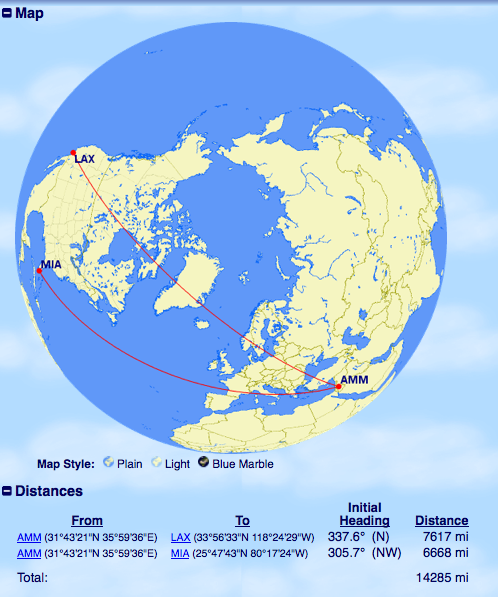 These would both be ultra-longhaul routes at 7,600+ and 6,600+ miles respectively, so to make it a bit more economical they're hoping to route them both via Vienna. I assume that's not just to make the routes more economical (by decreasing the amount of fuel they have to carry and increasing their cargo capacity), but also because they hope to have pick-up rights and be able to carry passengers between those cities. The Jordanian government is apparently presently negotiating the Bilateral Air Services Agreement with the Austrian Ministry of Transport, Innovation and Technology (BMVIT).
They're apparently hoping to launch the service around mid-2014 using either an A330 or one of their 787s (once they start taking delivery of them).
It's no secret that I'm not a fan of Royal Jordanian. My one flight on them from Bangkok to Hong Kong was the single most scarring flight I've ever taken, and I actually only recently fully got over my fear of flying again.
At the same time, there's a shortage of decent OneWorld award options between the US and Europe:
So while Royal Jordanian is by no means a great airline (and one I'd avoid for "personal" reasons), it's nice to have more options. If the route becomes official I'll be sure to post again.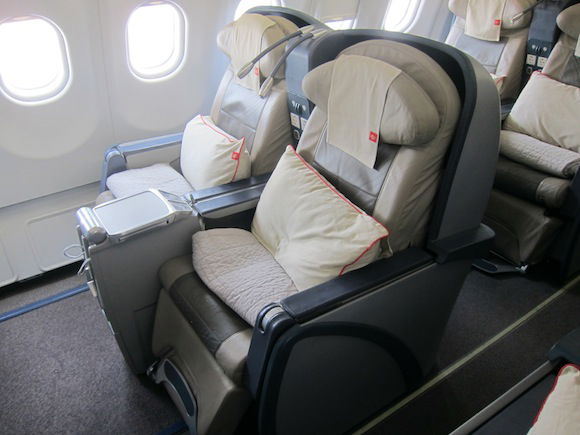 Royal Jordanian business class
(Tip of the hat to DestinationDavid)