Link: PlugBug World iPad/iPhone Charger
Even though I work exclusively online, I'm pretty technologically incompetent. So while my technology setup sometimes isn't great, I'm always looking for the latest accessory that makes my travel life easier by simplifying it and reducing what I have to carry with me. One of my biggest hotel pet peeves is when rooms either don't have enough adapters or don't have them conveniently placed. Frankly it amazes me how often that's the case, even at newly built hotels.
One accessory I recently came across — which is super helpful regardless of whether you're traveling abroad or not — is the PlugBug Charger. It's basically an attachment that latches onto your MacBook Air charger and creates a dual charger, so that you can charge your MacBook Air and iPad/iPhone at the same time. There are two versions:
The difference between the two is that the world charger (the first one above) comes with five snap-on international plugs, which have you covered for Europe, Asia, Australia, etc. The US one, on the other hand, just has a standard US plug.
Anyway, this makes my travel life much easier. Previously I had a separate international adapter I'd have to plug my MacBook Air charger in, and then I'd still only be able to charge one device at a time (or I could plug my iPhone into my MacBook Air, but then both just charge slower).
I just snap the PlugBug on my MacBook Air charger all the time, since I find it useful regardless of whether I'm traveling abroad or not. I'm always in places where outlets are limited (airports, lounges, hotels, etc.), and the PlugBug helps.
Here are just a few pictures I took of my PlugBug: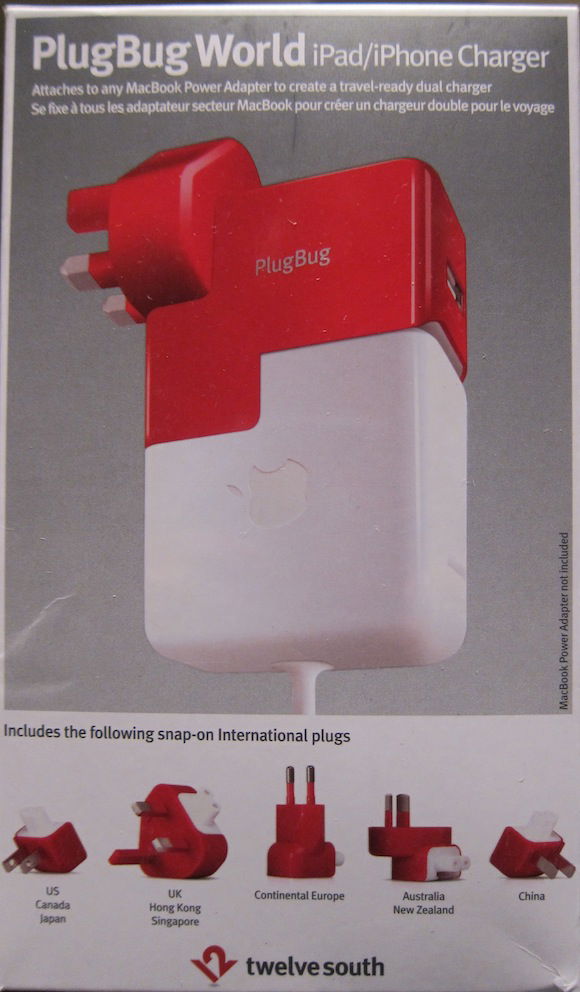 PlugBug Charger packaging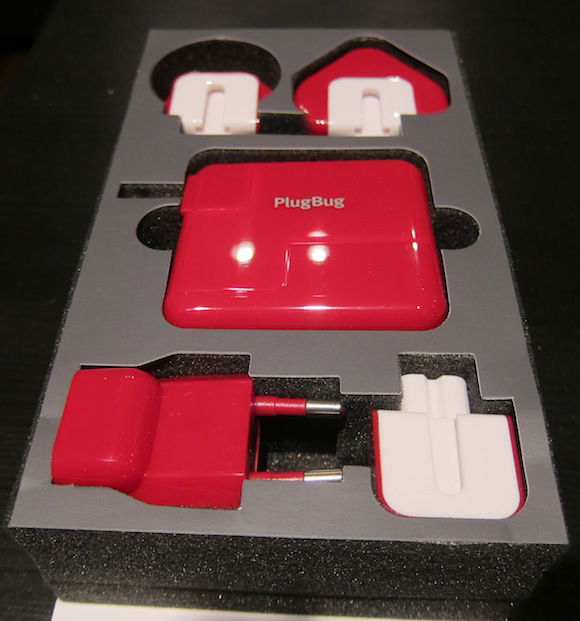 PlugBug charger with five snap-on international plugs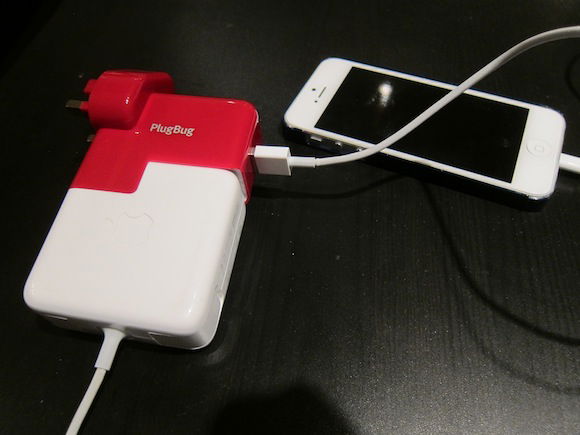 PlugBug charger snapped onto my MacBook Air charger
Anyway, if anyone else has a MacBook Air and iPhone/iPad, I highly recommend this.
Anyone else have a similar charger, or have another travel accessory that makes their travel life easier?