I'm sort of embarrassed to be writing a review of United's new business class over a year after it was introduced, but unfortunately (or fortunately, depending on how you look at it) all of my international travel is on other airlines. Overall the reviews I've seen of the new business class are favorable, although I don't think they do the product justice. In my opinion, the seat and entertainment are some of the best out there, even in comparison to some top-notch foreign carriers. Short of Singapore Airlines' new business class, I'd say United's new business is about as good as they get. Of course that's not taking into account the hit-or-miss service or the mediocre food/drinks, but still, the product really blew me away. Maybe I was just so impressed because it's United we're talking about here!
The cabin of the 767 looked fresh, as if United just took delivery of the aircraft.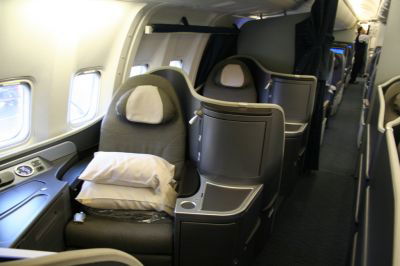 First class dentist chairs, er, suites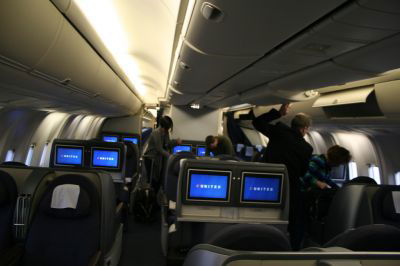 Business class cabin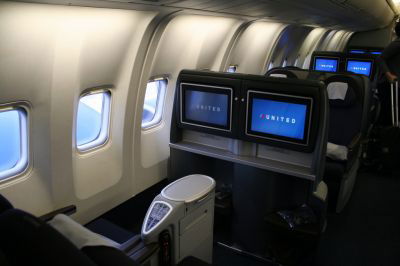 Business class seats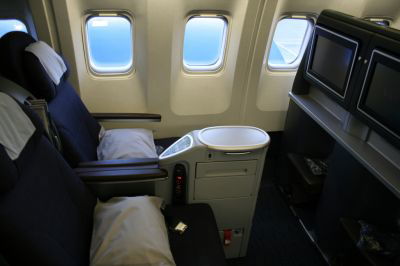 Business class seats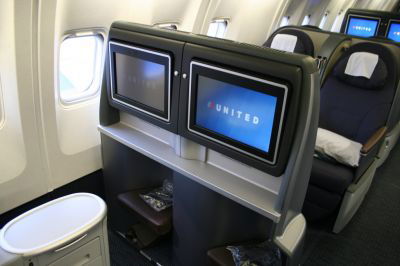 Business class screens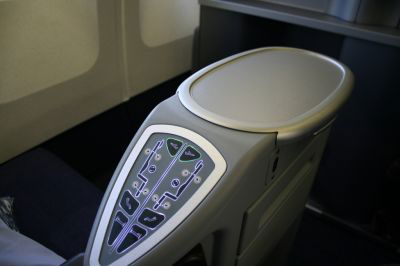 Business class consoles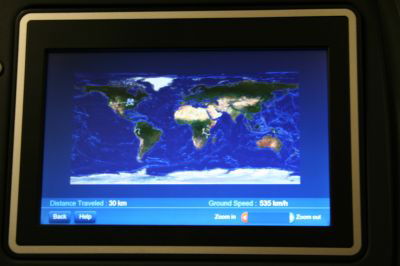 Screen/map
First and business class have new overhead bin covers, while coach still has the old overhead bins. Talk about ghetto!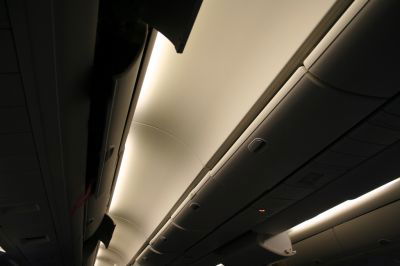 Overhead bins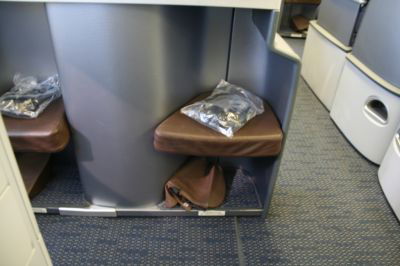 Business class foot rest
Anyway, there are plenty of reviews of the new product, so I'll just mention a few things that stuck out to me. First, the seat was extremely comfortable. The padding was great, so even sitting straight up was comfortable.
The entertainment was also great. There are plenty of movies, TV shows, and even XM's BPM! The best part is that you can use the entertainment system on the ground, which makes boarding and taxiing much less boring.
I'll make another post about my mileage run as such, but because I was sick I utilized the flatbed feature, and slept for three hours solid. Once you lower the armrest on both sides, the bed is sufficiently wide, and you really can't see the person seated next to you, which gives a great sense of privacy.
I'll let the pictures do the talking, but great job on the new hard product, United. It truly takes them to the front of the pack in that aspect.