In March 2018 it was announced that IHG would be acquiring a 51% stake in Regent Hotels. IHG paid $39 million for the 51% stake, with the right to acquire the remaining 49% in a phased manner starting in 2026.
Currently there are six Regent properties, in Beijing, Berlin, Chongqing, Porto Montenegro, Singapore, and Taipei. Eventually IHG hopes to have about 40 Regent properties, as they want to grow this into their flagship luxury brand.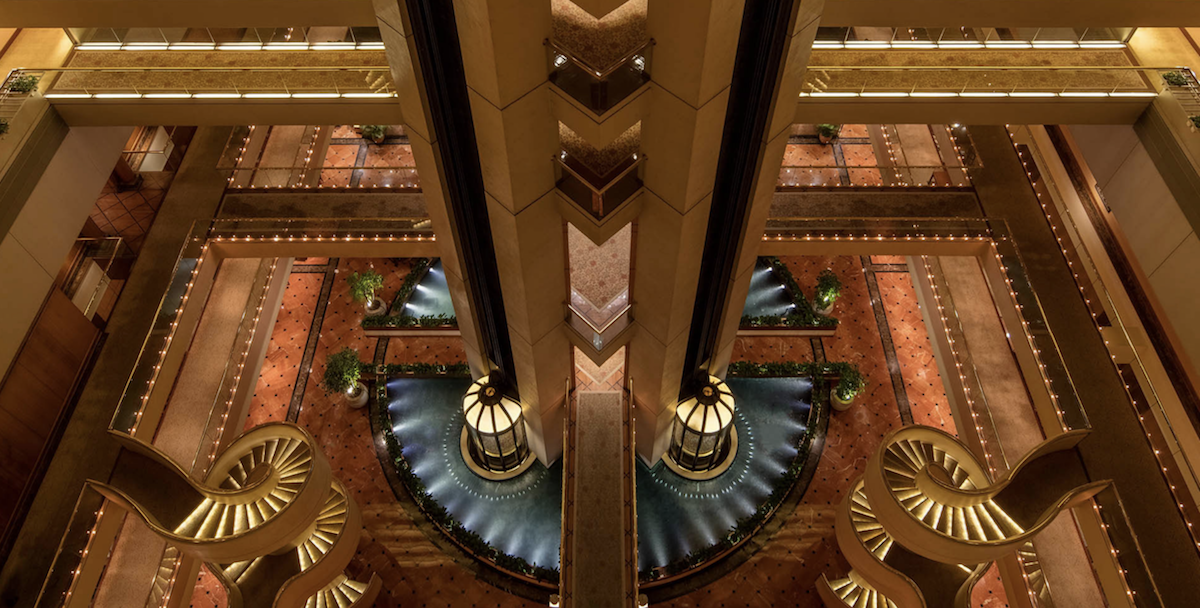 The Regent Singapore
$39 million might not sound like a lot for a 51% stake in six hotels, though the important thing to understand is that Regent doesn't actually own any of the hotels, but rather just has management contracts for them. In other words, IHG was just buying rights to manage the hotels, rather than actually buying the hotels.
Obviously part of what IHG hopes to get out of this investment is more luxury hotels, since it's an area where the brand otherwise struggles. While IHG has InterContinental Hotels, other than that they don't have any real luxury brands, and rather are focused on limited service hotels. They did acquire Kimpton a few years back, though I'd consider Kimpton to be more "full service" than "luxury."
So as part of this new investment, IHG will be renovating the InterContinental Hong Kong, and eventually plans on branding it as the Regent Hong Kong. That suggests that Regent will be IHG's highest tier property.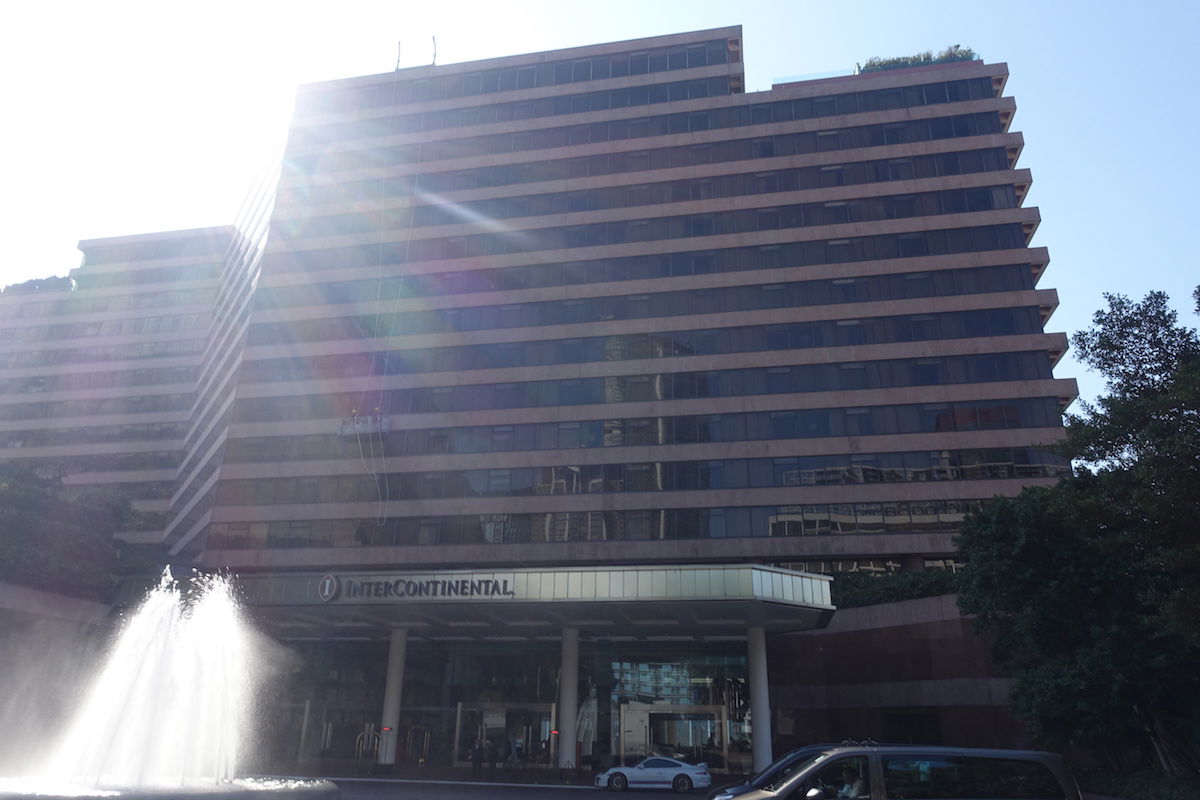 InterContinental Hong Kong
Anyway, presumably part of what they hope to gain with this investment is being able to integrate Regent into IHG Rewards Club, which should cause more people to stay at Regent hotels, given how many IHG Rewards Club members there are.
Up until recently we haven't had a timeline regarding when that would happen, but then we learned that Regent Hotels & Resorts will be joining IHG Rewards Club as of February 1, 2019, meaning it will be possible to earn and redeem points for Regent stays as of that date.
We also now know how many points will be required for stays at each of these properties, which we didn't before:
Beijing — 60K points
Berlin — 55K points
Chongqing — 50K points
Porto Montenegro — 60K points
Singapore — 55K points
Taipei — 60K points
If you're interested in redeeming at those costs, you should be able to do so starting in a couple of days.
Here's the email that IHG sent members regarding this development:
It is our pleasure to introduce you to Regent® Hotels & Resorts – your newest opportunity to earn and redeem with IHG® Rewards Club beginning February 1. At Regent, you'll be welcomed by enchanting views that stretch as far as your imagination. Intimate spaces designed for total relaxation. And sensational experiences you'll remember for a lifetime.

Stay in the Regent Beijing, an imperial sanctuary set against the backdrop of the Forbidden City, or escape to an urban oasis in the illustrious Regent Singapore. With locations suited for every desire, Regent is your gateway to stays both exhilarating and serene.

Indulge yourself while you earn and redeem at this unparalleled collection of hotels and resorts. We look forward to bringing you into a new era of luxury.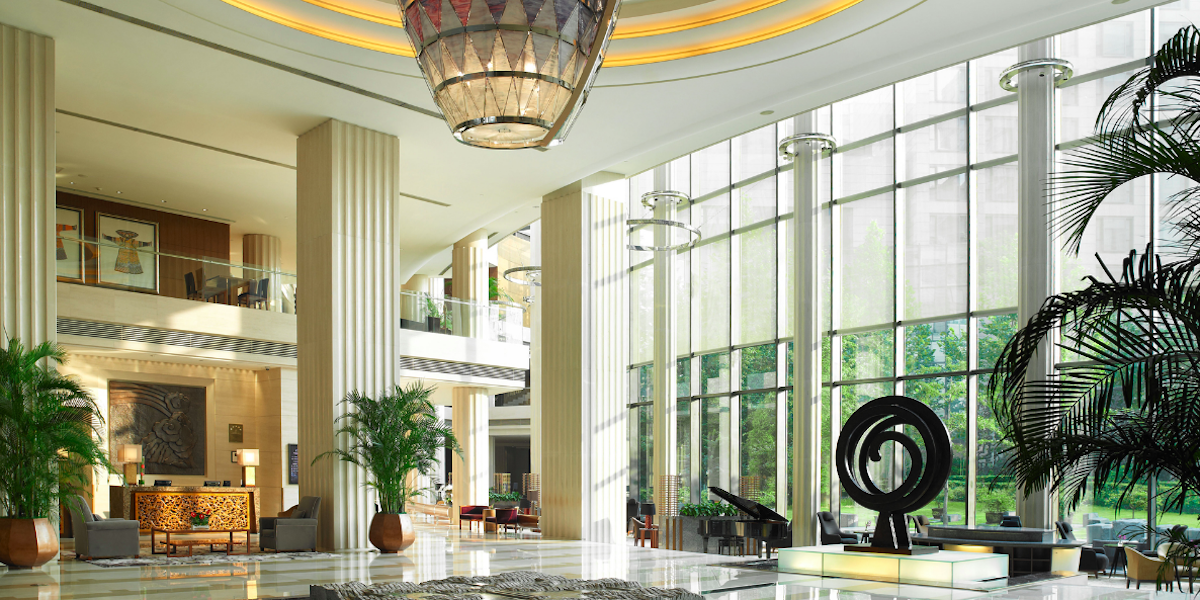 The Regent Beijing
As of now we don't yet have many details on what exactly Regent's participation in IHG Rewards Club will look like beyond the points requirements.
For example, in addition to IHG Rewards Club, IHG also has the Ambassador program, which is specific to InterContinental hotels. Since the Ambassador program is targeted at luxury properties, could we see Ambassador and Royal Ambassador perks also be extended to Regent properties? I suspect this will eventually happen, though maybe not immediately.
I'm very excited to see Regent join IHG Rewards Club in a couple of days.
What are you expecting from Regent joining IHG Rewards Club?