Don't all plan your Khartoum vacations at once now, okay? 😉
Long story short, a few weeks ago I wrote about how it's not possible to redeem American AAdvantage miles for travel between the United States and Sudan (and select other destinations, for that matter). I also shared American Airlines' reasoning for this.
There's now a positive update on that front, as these redemptions are now possible. Let me first share how we discovered this issue, why American said these redemptions weren't possible, and then lastly what has changed.
Issues with redeeming American AAdvantage miles to Sudan
Back in early May, my awesome colleague Jordan at PointsPros was helping a client who was trying to redeem American AAdvantage miles for travel from the United States to Sudan.
This seemed like it would be easy enough — one of the best uses of American AAdvantage miles is for travel on Qatar Airways between the United States and Africa, and Qatar Airways had business class award availability from Chicago to Doha, and then from Doha to Khartoum. This award should have cost 75,000 AAdvantage miles one-way in business class.
This wouldn't price on aa.com, as Khartoum wasn't recognized as a destination on American's website. So Jordan called American — an agent couldn't book Chicago to Doha to Khartoum as a single award (even though logically this would be a valid routing), but could book Chicago to Doha and Doha to Khartoum separately, while charging more miles (125,000 miles, rather than the 75,000 miles that it should cost).
By all accounts it seems like this should have priced as one award:
Both American Airlines and Qatar Airways file fares between Chicago and Khartoum
Sudan is considered to be part of the Africa region on aa.com, and AAdvantage lets you route from the United States to Africa via Doha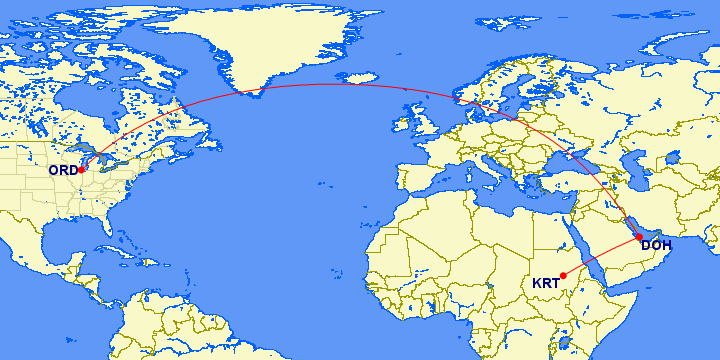 This award seems like it should be possible with AAdvantage miles
American's explanation for this strange issue
At the time I decided to bring this to the attention of American AAdvantage. My assumption was that this was just a glitch, and that no AAdvantage member had actually tried to redeem miles to Sudan since travel restrictions were lifted (or at least didn't escalate it enough when it didn't price correctly, to the point that it would get corrected).
At the time that didn't seem to be the case, and an American spokesperson provided the following explanation for this policy:
"American doesn't actively file award fares for locations designated by The U.S. Department of State as areas with higher security risks. Note that because of combinability rules, some revenue itineraries may price on aa.com. We apologize to our AAdvantage members for any inconvenience this may cause."
I was stumped:
So American was happy to book you on a revenue fare when flying to Khartoum, but not an award fare
American was somehow making a judgment call about where people should travel based on the Department of State designating a place as having high security risks, even if there were no travel bans in place?
The irony in all of this is that it came at a time when a majority of countries were on the Department of State's "Do Not Travel" list, yet the airline was happy to let people redeem miles to most of those destinations
For what it's worth, there were no issues redeeming United MileagePlus miles for travel on Turkish Airlines to Khartoum
My assumption was that the policy simply remained in place because no discussions had taken place that would change the status quo.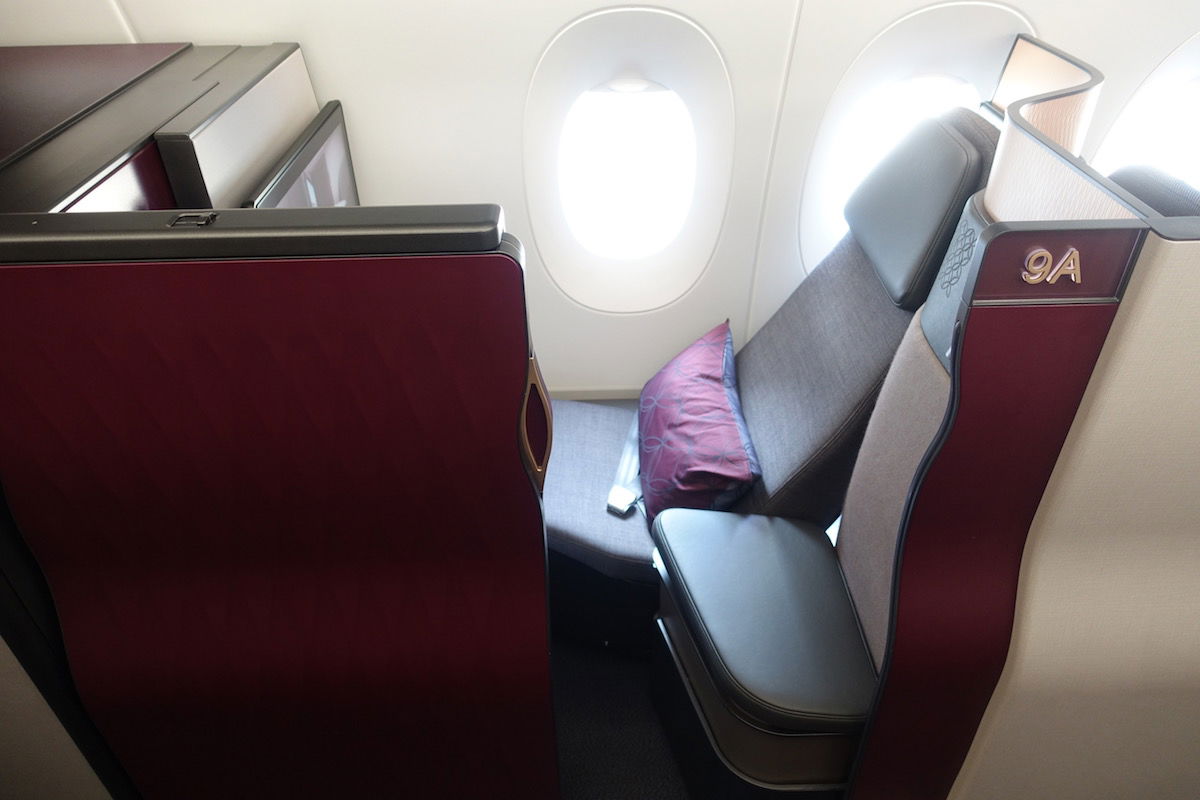 American didn't want you to fly Qatar Airways to Sudan when redeeming miles
There's now a positive update
An American Airlines spokesperson has reached out to me today to let me know that following a conversation with the carrier's government affairs team, there has been a policy change — American has updated its fares, and can now sell partner fares and awards on Qatar Airways to several destinations that weren't previously bookable, including Sudan.
Indeed this change is immediately reflected on aa.com, where these awards are now bookable.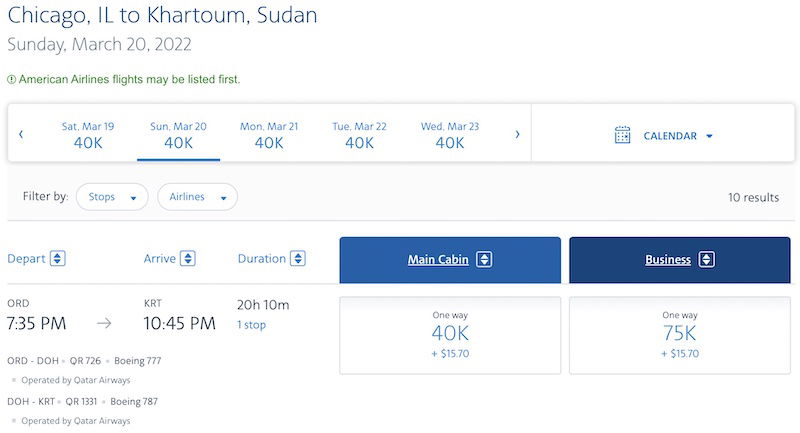 Bottom line
There was a quirk whereby it wasn't possible to redeem American AAdvantage miles for travel to certain destinations, including Sudan. This policy has now been updated, and I'm happy to see that these awards are now bookable directly on aa.com.
While this admittedly won't benefit that many people, hopefully this is useful to some people. I'm grateful by American's general willingness to look into issues and get them fixed when appropriate, as we saw happen here.
So, who's going to be the first person to book a United States to Sudan ticket with a single AAdvantage award? 😉