This past Sunday I ended up in United's new first class product from Chicago to San Francisco on a 767-300. It was an evening flight, and I was quite looking forward to giving their product a try without "wasting" an international longhaul segments on United, when there are other (better) options out there, like Cathay, Singapore, and Swiss, just to name a few.
All that being said, I was damn impressed. United's new international premium cabins are shockingly good. Before I get into a quick review of the first class product, feel free to check out the review I wrote of United's new business class.
I was in seat 2K on this flight, which is usually a pilot crew rest seat on international flights. You gotta love that this plane only has six seats, and one of them is a crew rest seat, which makes for a very "intimate" cabin. The nice thing about sitting on the "K" side of the plane is the wall which separates 1K and 2K from the rest of the seats. So if you're traveling with someone else you'll definitely want to sit on the other side across from one another.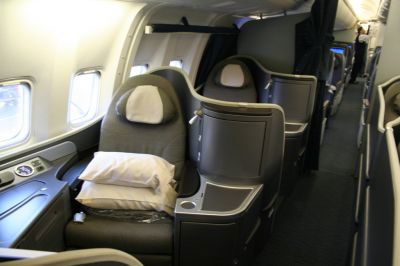 Seat 1K and 2K…. no Global Services allowed!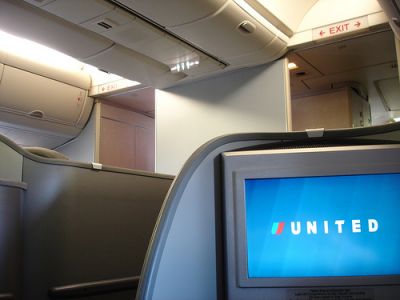 Now that's privacy!
I'm not even going to try to sound like Samantha Brown trying to describe a hotel, so let me just say that the suite was great. Much like the old suite it's great for sleeping, but I also found the new one to be much more comfortable for lounging. The padding is perfect, unlike the old suite which was a bit too hard, at least when trying to sit up.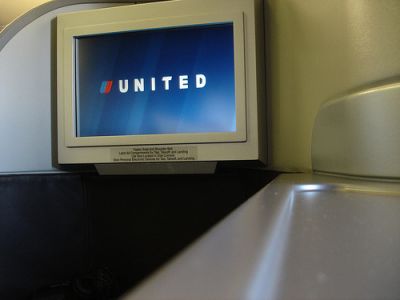 TV screen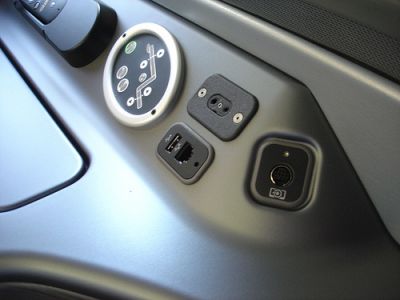 Seat controls, iPod thing, and other technology stuff I don't understand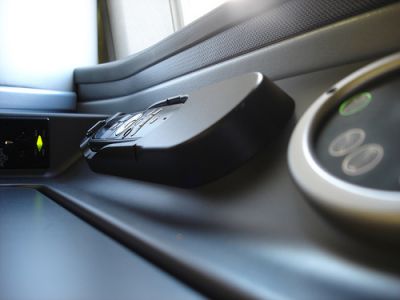 Doesn't really show anything, but I kind of like the picture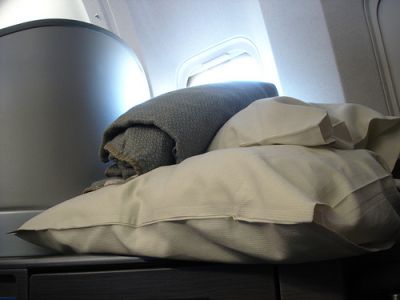 Comfy pillows and blankets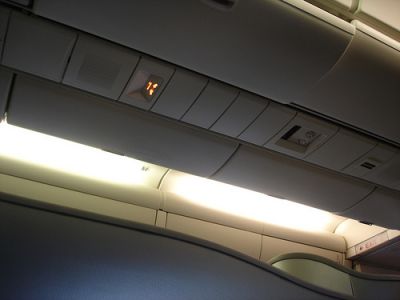 First and business class even has the Boeing Signature Bins. Yes, coach is still ghetto.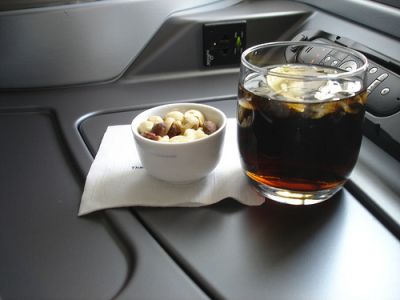 While it has nothing to do with the new product, I'll never pass on an opportunity to post a picture of my hot nuts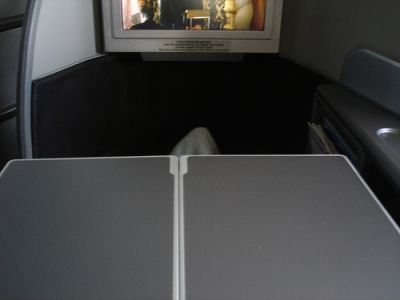 Huge tray table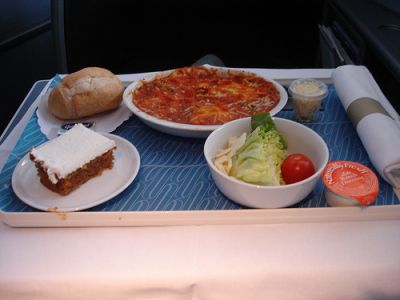 Typical pathetic meal service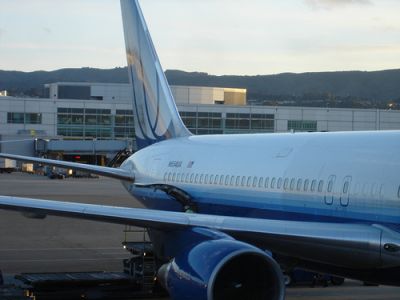 Plane upon arrival at SFO
So in summary the actual hard product is competitive to some of the best out there, save Cathay Pacific and Singapore's new products. My only complaint about the hard product is the fact that the entertainment options are identical to what they play domestically, which means I've seen virtually every sitcom and movie they have. Nonetheless it's a huge improvement compared to the old cassette player and looping video.
One thing that doesn't change is the soft product. The service ranges from fantastic to friggin' horrendous (at least for those without a certain t-shirt), and the food is ok at best.
Nonetheless I'm extremely impressed and after trying this product domestically might just try it on an international overnight flight where I want to sleep.
PS: If you want to see my travel pictures before I blog about things, check out my Flickr account.