Update: Qatar Airways has eliminated this fee as of June 2020.
I frequently commend the Gulf carriers for their superior onboard products, excellent service, and attractive fares. However, I've also long said that they leave so much on the table with their subpar loyalty programs. It makes no sense to me.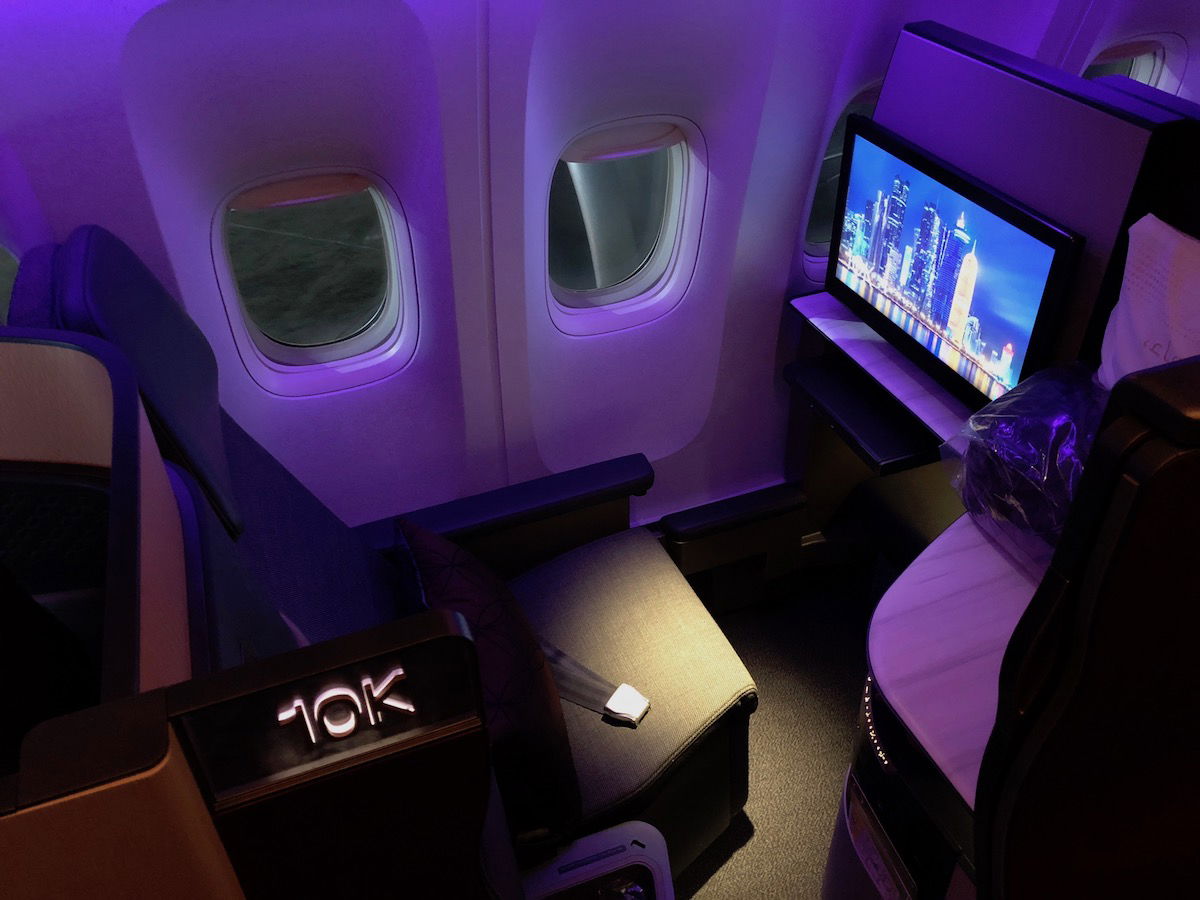 Qatar Airways Qsuites business class
If there's one region in the world that would benefit from world class loyalty programs, it's the Gulf:
Much of their traffic is low yield, given how cheap their fares are
While lots of people generally like flying with the Gulf carriers, many people aren't loyal to one specific Gulf carrier, because there's not really an incentive to be; they might fly Qatar Airways on one trip, and Etihad Airways on another trip
Generally speaking Gulf carriers have quite a few empty premium cabin seats (at least in some markets) and are sometimes overbooked in economy, which seems like an opportunity; rather than operationally upgrading people, why not create a better formalized upgrade program?
As far as the loyalty programs of the "big three" Gulf carriers go, I generally think Etihad Guest is the best, followed by Emirates Skywards, followed by Qatar Airways Privilege Club. I don't consider Etihad Guest to be a good program, which should give you a sense of how I feel about the other two programs.
I just don't think Privilege Club gets it. The program was bad to begin with, but recently got even worse:
In February they eliminated lounge access for those upgrading, while they continue to award lounge access for those on award tickets; given Privilege Club's outrageously high upgrade costs (often more than an outright award ticket through American AAdvantage), this just seems punitive
In March they moved their loyalty program completely online

— they don't have a contact center through which they provide any sort of loyalty program support anymore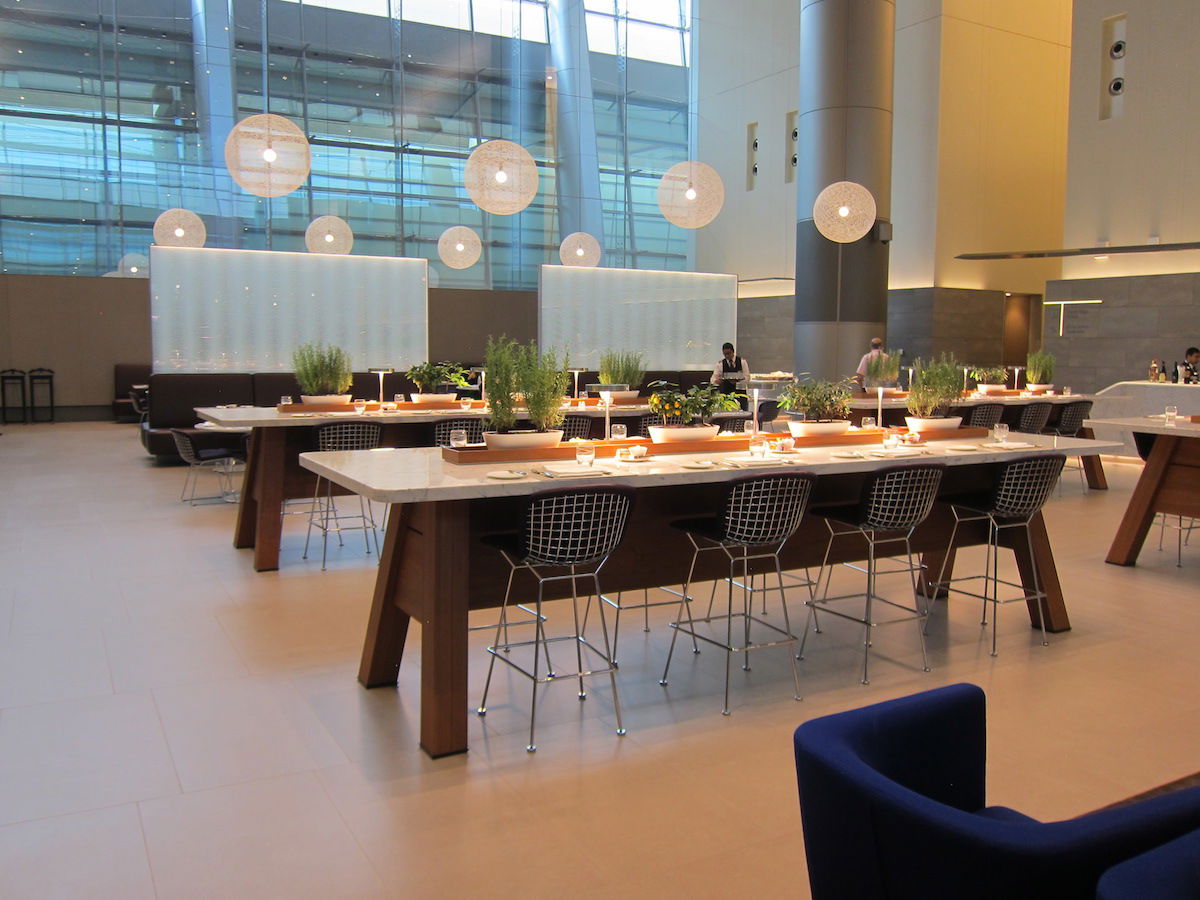 Qatar Airways Al Mourjan Lounge Doha
Now the program is back with its latest negative change. As of May 27, 2018, Qatar Airways Privileges Club is introducing a new redemption booking fee. Specifically, they're charging $25, $50, or $75, per award sector in economy, business, or first, respectively.
On principle this fee irks me more than just about anything else a loyalty program could do:
Do I like carrier imposed surcharges (aka fuel surcharges)? Absolutely not, I hate them, but at least they're tied to the cost of something also charged on revenue bookings
Do I like ticketing fees for booking by phone, or for booking a partner redemption? Absolutely not, but I get the concept of it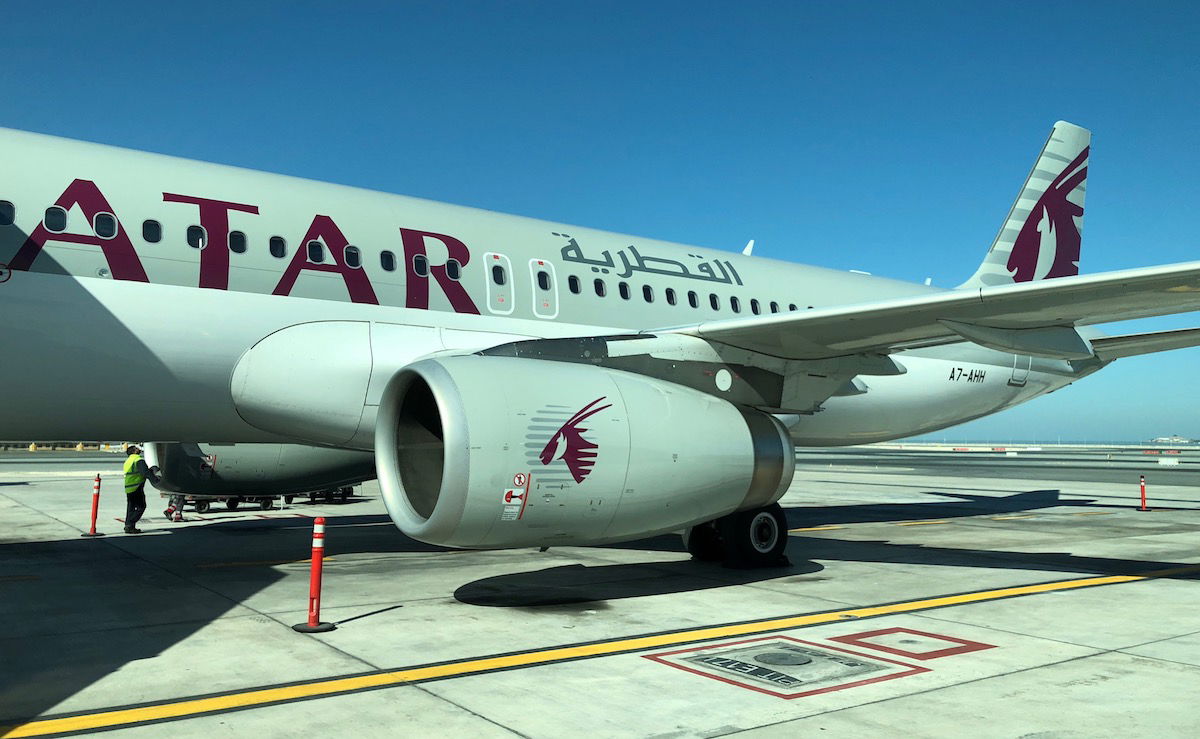 Qatar Airways A320
But here they're charging a fee for the privilege of redeeming miles on their own flights through their own website. That's just plain absurd, and is a pathetic way for them to try and increase revenue. The whole point of miles is that they're supposed to feel like a reward, and when you charge a fee just because you can (and one that doesn't reflect a cost incurred, and doesn't reflect something that would be charged on a revenue ticket), that's pretty low.
I know Qatar Airways is in a bad financial situation, but it almost seems like they're taking an Etihad-esque approach, and trying to cut their way out of losses. A loyalty program should be used to increase customer engagement with a little bit of investment, rather than a way to nickel-and-dime people with fees.
Qatar Airways has also announced that they're revising their Qpoints earning structure as of that date, though the details haven't yet been revealed. This is their equivalent of elite qualifying miles, and you can expect these changes to follow the general industry trend — they'll award more points on more expensive tickets, and fewer points on cheaper tickets.
Bottom line
Personally I'm not impacted by this, because I don't collect miles with Qatar Airways Privilege Club, and don't recommend others do either. However, I can't really wrap my head around what they're thinking here. Qatar Airways already has the worst loyalty program of the "big three" Gulf carriers, and in my opinion it only keeps getting worse.