British Airways has had a lot of issues lately, not the least of which is major labor issues with their flight attendant union. This involves British Airways' "mixed fleet" crews, which are the flight attendants they hired several years back when they were having issues with their other crews. Now they want more pay, and the rest is history.
Anyway, British Airways' mixed fleet flight attendants have been threatening to strike on and off for the past several months. Some of the strikes have materialized, while others haven't. Ultimately British Airways has done a decent job minimizing the disruptions caused by these strikes.
The union representing the flight attendants has threatened another strike between July 2 and July 16, 2017, and it looks like British Airways has an interesting solution. British Airways has filed an application with regulators, asking for permission to wet lease nine A320 and A321 aircraft registered in Qatar. Per Skift:
The UK's aviation regulator, the Civil Aviation Authority, said Thursday that British Airways has requested to wet-lease nine Qatar-registered Airbus A320s and A321s from July 2 through July 16 — coinciding with the proposed strike. The regulator said British Airways also wanted sought to use the aircraft "for additional periods, yet to be defined, for a maximum of two months."

The aviation authority said British Airways wanted to continue serving passengers while short-staffed. "The application has been made on the grounds that the lease is justified on the basis of exceptional needs," the regulator said.
While British Airways doesn't explicitly name which airline they're leasing planes from, I think it's safe to say that they're from Qatar Airways, especially given the number of short-haul planes that Qatar Airways has been forced to park due to their issues with the UAE, Saudi Arabia, etc. Furthermore, keep in mind that Qatar Airways owns a significant stake in British Airways.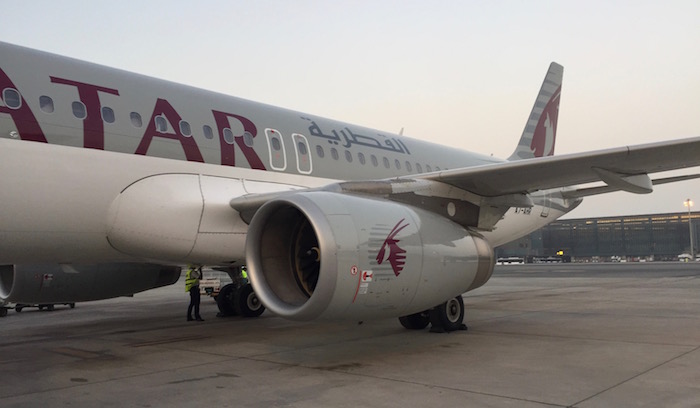 Since this would be a wet lease, this would also mean that the crews would be from Qatar Airways. This would be a huge improvement, given that Qatar Airways has a legitimate business class product. Some of their A320s feature fully flat seats in business class.
At a minimum, they all feature spacious recliner seats.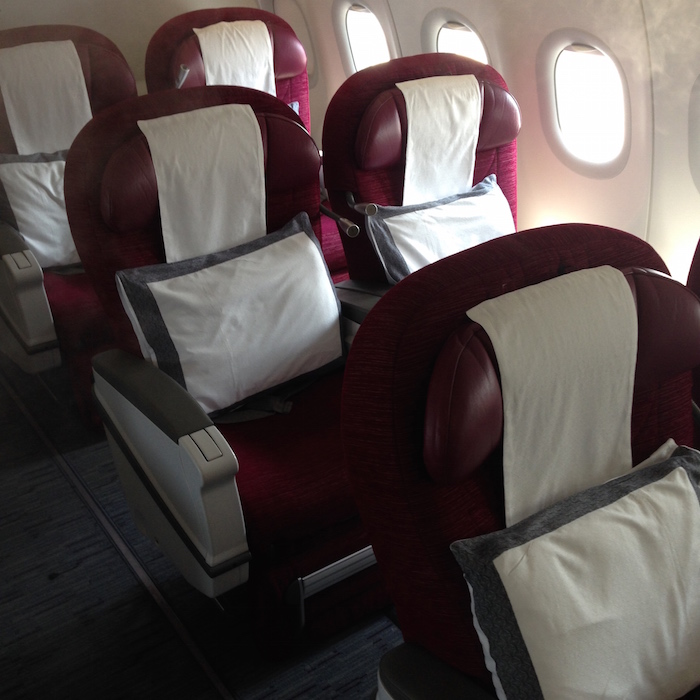 This also means you'd get Qatar Airways cabin crew rather than British Airways cabin crew, which I'd consider to be an upgrade as well. However, they'll have to teach the Qatar Airways flight attendants how to use the credit card machine and how to sell food and drinks, since it's not something they're used to. 😉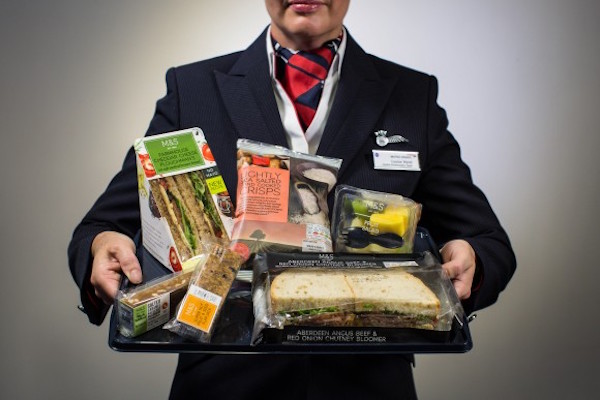 What remains to be seen is how much of this is simply a threat to try and show the union how replaceable the cabin crew are, rather than an actual plan. While this is better than just canceling flights, this wouldn't be cheap. They'll have to pay for accommodations for the crew, position the planes from Doha, etc.
Here's to hoping this happens — this would be the first time in a while I'd actually want to fly British Airways within Europe!