Qantas received their first Boeing 787-9 Dreamliner aircraft last year to huge fanfare. Despite dozens of airlines receiving hundreds of Dreamliners over the past seven years, it was very significant for Qantas for a number of reasons:
It was the first new longhaul aircraft (and new aircraft type) they had received for many years;
It represented that they had reversed their financial position, after several years of heavy losses (they sensibly refused to purchase new aircraft until they had corrected this);
The range and fuel efficiency allowed new route possibilities, such as the first non-stop commercial flights from Australia to the UK (Perth to London); and
It included their brand new premium economy product.
They now have four 787-9s in operation, with four more on order, and options for a further 37 787 variants. Qantas CEO Alan Joyce has always indicated he hoped to order more 787s but would wait until the performance of the first few they have ordered were proven to ensure the economics worked.
Qantas has hinted that they would launch new destinations with the 787 that were not economical with the 747 or A380, such as Perth to Paris.

Qantas 787 Business Class
Today Qantas has announced that they will order six more 787-9s, to be delivered by 2020, bringing their total 787 fleet to 14. They have also announced this will allow them to accelerate the retirement of all their remaining 747s by the end of 2020.
Their 787s represent a significant product upgrade to both their 747, and (current) A380 business class products. The Qantas A380s will be going through a refurbishment exercise over the next few years, and by the time the 747s are retired, all Qantas longhaul aircraft (A330s, A380s and B787s) will have the same hard products (note the A330s do not feature premium economy).
Because of their retirement, Qantas will not be refurbishing the 747s, which feature the very dated 2-2-2 Skybed MK2 product.
Qantas 747s have been a daily sight at LAX and JFK for decades. They recently announced schedule changes that will remove all 747s from their flights to Los Angeles and New York as they will be replaced with a mix of A380s and 787s.
They are bringing a 747 to Honolulu (from Sydney) which seems like a smart move for a largely leisure route. Qantas will continue to operate a 747 from Sydney to San Francisco.
No more Antarctica charters?
An interesting and perhaps unfortunate consequence of the accelerated 747 retirement (other than losing the ability to fly on the Queen of the Skies), is what it will mean for the charter flights over Antarctica.
These are operated each southern Summer by a company called Antarctica Flights using Qantas 747 aircraft (and crew) from various major cities in Australia, over Antarctica and back to Australia, within one (long) day.
The company describe their experience as:
We operate one day sightseeing flights over Antarctica departing from Australia every summer. Taking around 12 hours, the flights are the easiest way to view this great white Continent. No passports are needed and you are kept warm and safe with a drink in hand while our privately chartered Qantas 747 glides effortlessly over amazing scenery.
The 747 has proven perfect for these flights, and ETOPS restrictions mean it is unlikely these flights can be operated by a 787, and the four-engine A380s are likely to be too big, expensive, and logistically difficult to use.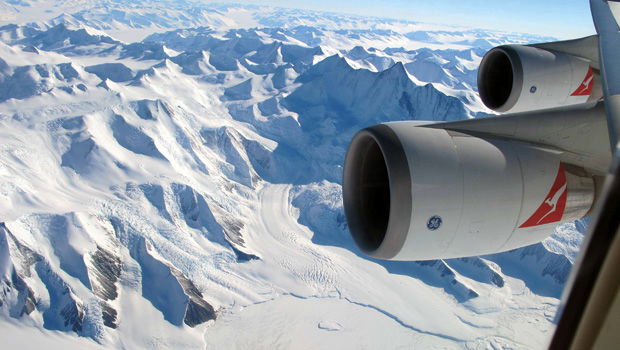 I've personally never had any inclination to book one of these flights because while unique, being Qantas planes they are extremely expensive (more than $5,000 per person for the 'best seats', and points cannot be used as it is a charter flight). Also, the idea of flying over somewhere, not being able to land and then returning home has zero appeal to me.
I would rather make my way to Ushuaia to try and actually visit Antarctica by sea.
The charter company may be able to source a 747 from another airline to operate these flights — there are certainly plenty of spare 747s around the world as airlines retire them. Thai Airways is the first airline that comes to mind, especially as they already bring their 747s to Sydney each day and their 'old first class' 747s especially, have a spacious product that allows passengers to move about the cabin and look out the windows.
But I gather most passengers on these flights are Australian (seeing as each flight leaves from and returns to Australia) and the experience would not be as 'special' if a foreign airline with foreign crews were operating the flight, and may prove even more expensive to operate if bringing a plane and crew from another country.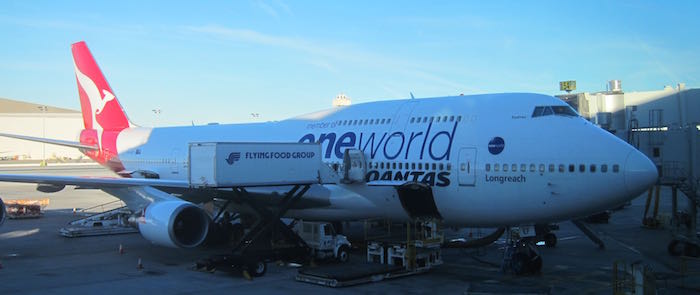 Bottom line
It's a bittersweet day for Qantas.
It's great the airline is moving with the times and ordering more of the aircraft type that is the future of their longhaul operations, and should have ideally joined the fleet five years ago. At the same time it is sad to see the retirement of the 747s in just two years time.
If you've ever wanted to fly over Antarctica, I would look at doing it as soon as possible.
I expect the final 747 flight, which will also be the same year as Qantas' 100th birthday in 2020 will be a very special (and very highly publicised) event.
Do you prefer to fly the Dreamliner or the 747?