Priority Pass is the world's largest independent network of airport lounges. Priority Pass members receive access to over 1,200 lounges (and bars and restaurants) around the world, so it's the single most widely useful airline lounge membership you can have.
Most US readers may have a complimentary Priority Pass membership as a result of a credit card that they hold. However in the UK, it is far less common to have a complimentary Priority Pass membership with a credit card, as the credit card market is not nearly as lucrative and I can't justify the huge annual fees charged in exchange for a fairly measly signup bonus, and a free Priority Pass membership.
So, I actually pay for a Priority Pass Prestige yearly membership (which may surprise some of you!).
This allows unlimited visits for myself, and then if I choose to take a guest with me, I get charged a guest entry fee. I visit at least 30 Priority Pass lounges each year (often 40), so the numbers work for me.
For UK Priority Pass memberships, any paid guest visits (whether you will pay for a guest or not depends on your membership level), is charged at a rate of £15 per guest.
This is actually quite reasonable, considering the guest rate for US memberships is $27, and £15 is only about $19. So if you were to seek out a paid Priority Pass membership anticipating that you would be paying for guests, you are better off purchasing a GBP membership for a £15 guest rate, than a USD membership with a $27 guest rate.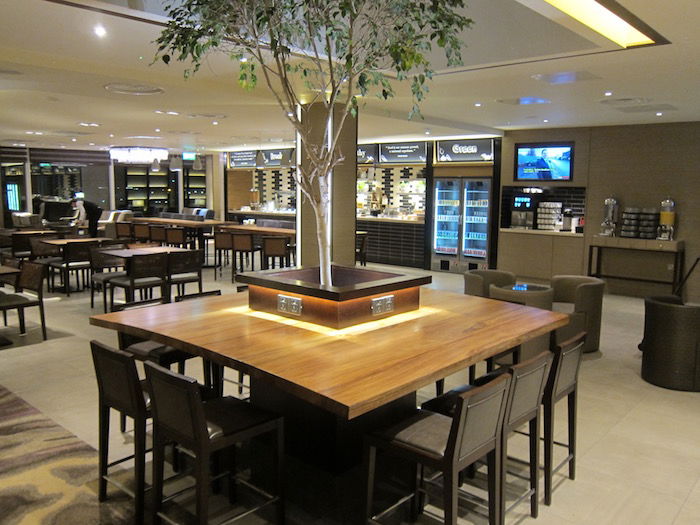 Guest rate increases
Head For Points has written about how Priority Pass will be increasing the cost of guest visits for those with paid UK memberships, from £15 to £20. This is around ~$25, so more accurately reflects the cost charged to those US members for their paid guests.
Priority Pass says that it has emailed all affected members, and also has a lengthy FAQ section on its website regarding the changes. It does genuinely seem like they are only increasing the guest fee prices because they have to, not because they are being greedy about it.
In explaining the increase they have said:
It has been over 10 years since we have raised our visit fees and during this time we have done all we can to absorb the rising costs of providing airport lounge access to our Members. We have reached the point we need to make an adjustment to our fees to maintain the quality offering of Priority Pass.
The changes will come in to effect on September 18, 2018, so Priority Pass is providing 30 days notice, in accordance with the terms and conditions of UK memberships.
I have searched everywhere, but cannot find any information that the costs of guest visits for paid members in any other currency will also increase. If you have received an email about your USD Priority Pass paid account, please comment below and I will update this article accordingly. If I change the UK FAQ landing page to US, it returns an error.
For these reasons, I expect there will be no increase to guest fees for US members, also because because the UK guest fee was always lower than the US guest fee.
What does this mean for restaurant visits?
I'm particularly interested to see if the credit given for using your Priority Pass in UK airport restaurants like the fantastic Grain Store at London Gatwick South, will increase from the current £15 to £20.
I would be ecstatic if it did.

Bottom line
Ultimately this won't affect most of you, because you either have free memberships through your credit cards, or your guest visit fees are in currencies other than GBP.
There are a lot of Priority Pass lounges in the UK (and mainland Europe especially) that I would not even pay £15 for, let alone £20, so this may actually dissuade people to bring guests in with them, and that could help with overcrowding, which will be great.
Against my better judgement, I decided to use the No 1 Lounge in Gatwick North a few weeks back which is supposed to be the best of the three Priority Pass lounges in that terminal. It was awful — full to the brim, loud, chaotic and stressful. The only food on offer was cheap, nasty slop I couldn't even identify. I definitely would not recommend paying for a guest there.
I would have been better having lunch at home.
Have you ever paid for a guest to enter a Priority Pass lounge? How much do you think it's worth?
(Tip of the hat to Head For Points)