Here are a few pictures to go along with my description of CO9920 yesterday. Thanks to my seatmate Stuart for allowing me to use his pictures from the flight. I kind of overslept by a few minutes, so forgot to pack my camera in a frenzy to make the bus. I'm so happy I didn't miss the tour, though.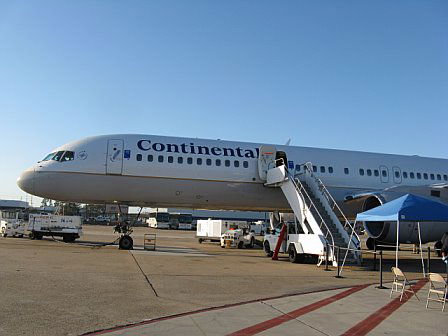 757-200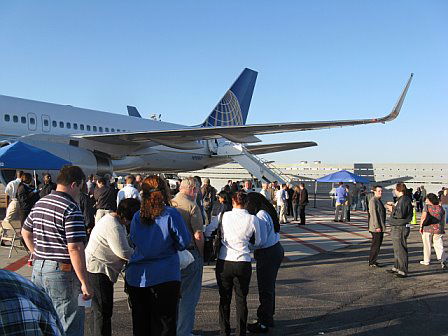 FlyerTalkers admiring the 757-200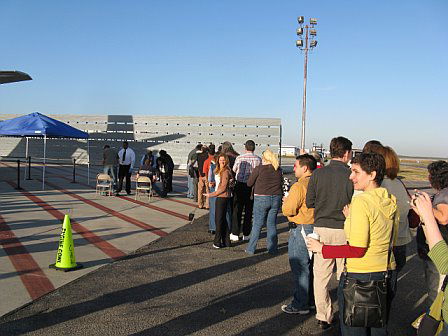 Our lovely TSA agents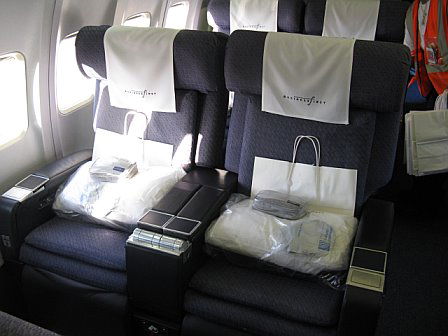 BusinessFirst seats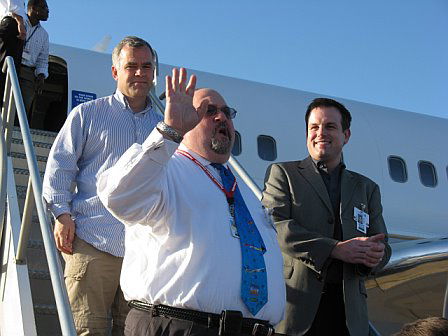 Our hosts telling us how awesome Continental is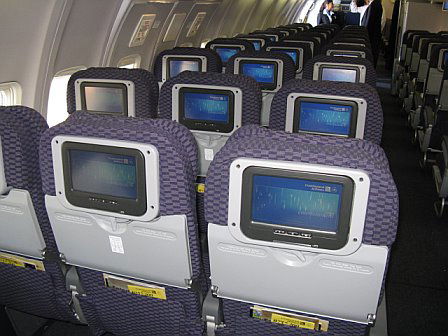 Steerage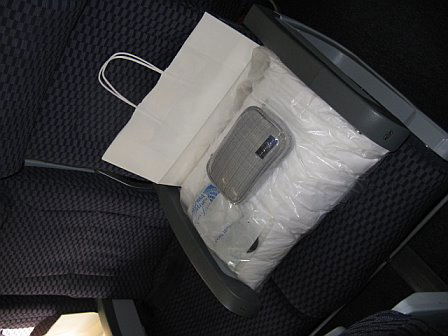 The amenity kit, Business First pillow, BusinessFirst blanket, and headset we could keep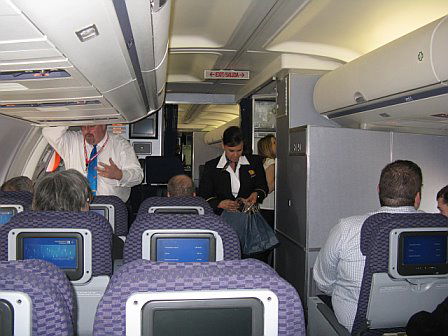 Service beginning minutes after takeoff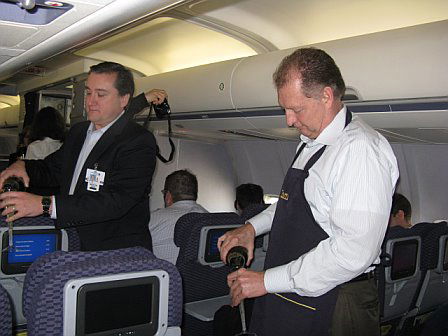 Hard at work…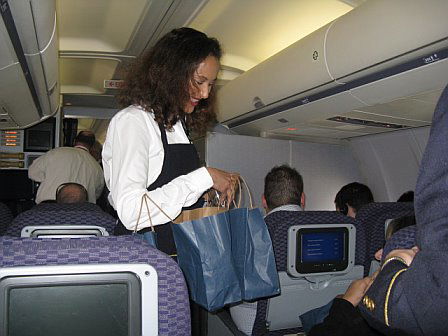 One of our awesome flight attendants passing out snack bags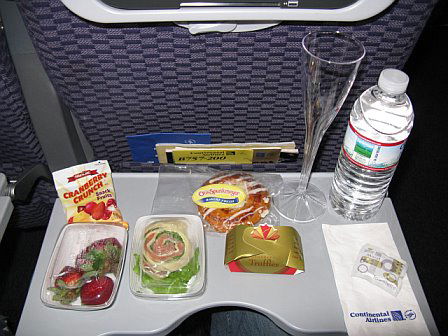 The snack (minus champagne, orange juice, or mimosas)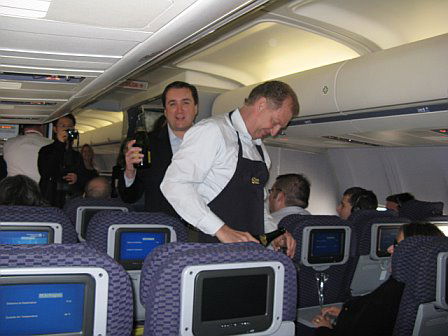 Continental management working hard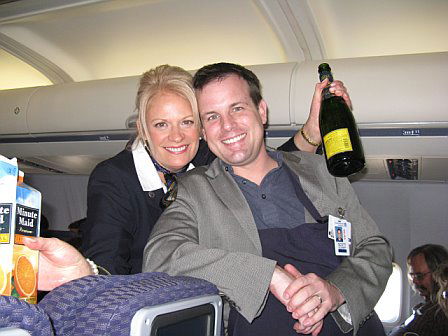 Scott O'Leary, Continental's Managing Director of Customer Experience with one of the FA's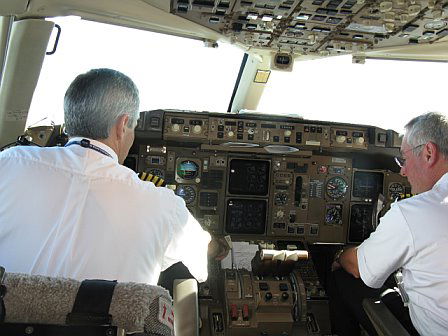 The cockpit during the flight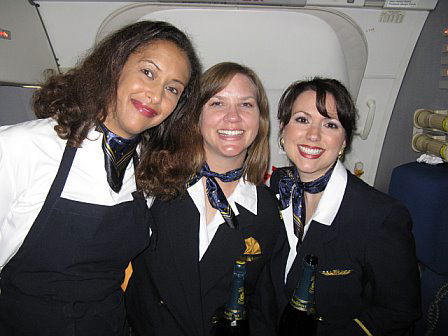 Our incredible (volunteer) flight attendants
This was a flight I'll never forget.